STALE OLD WATER TILES!? WHAAAAAAAT?!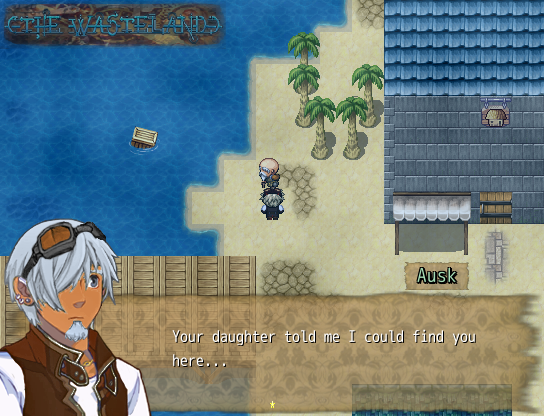 I have been growing very tired of the standard VX ocean autotiles for a while now... it kills anything that you are trying to do visually in an instant.
As you can see above, even with the help of great pieces, the water is just so... fake. so With the inspiration of seeing Indrah make a set, I decided to give it a go.
Only I decided to convert the format of the RPG Maker XP ocean water and severely recolor it. And I got a finished product that looks like this:
THE TILES
The autotiles have full motion, and have the textured look of the XP tiles with a coloring that fits fairly well into the VX RTP.
So without further ado, so anyone can use these and look at them for themselves, here are the autotiles.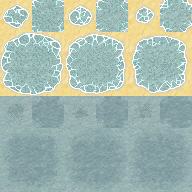 Credits: Enterbrain, myself, Celianna for the sand tiles, and Indrah for the inspiration.
THE SPRITES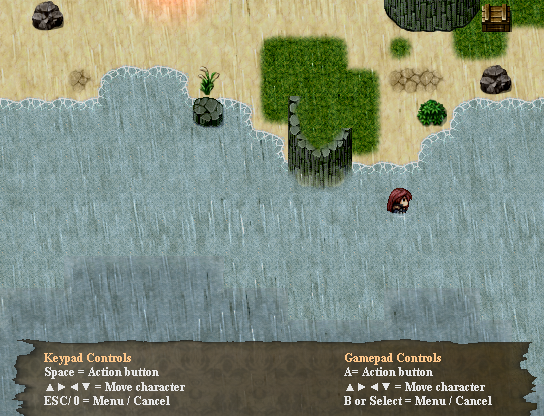 I've had the need to create wading sprites for one of my VX games, so I began working on those recently and have created the following two sprites. I'm looking to create more in the future, obviously, and will consider taking requests if provided with a sprite to alter. Recommended for use in water that is not translucent, otherwise it will look funny. There are ripples for motion in the water as well... So here is the first wave of released sprites:


These are edits of Enterbrain's RTP sprites. And then I created these WaterSprites from them.
Edited by kingmakerspider, 24 July 2012 - 06:25 PM.