Veteran
Joined

Sep 25, 2013
Messages

228
Reaction score

110
First Language

English
Primarily Uses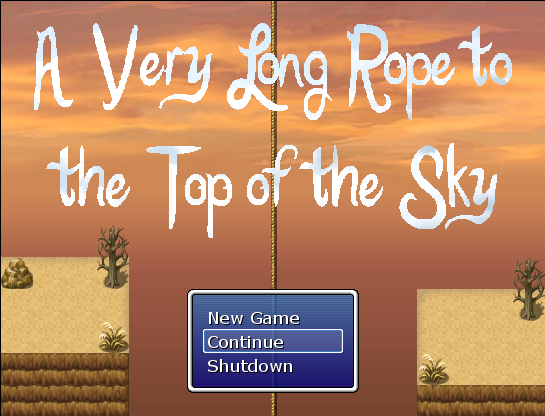 A Very Long Rope to the Top of the Sky
is my labor of love.  I'm not a visual artist, so I used Face Maker for the character portraits, the rmvx sprite maker from the company's website, and the battlers/backgrounds/tile sets all came from the program.  However, I have a lot of experience writing, and I've focused most of my energy on character development and storytelling.  I've also been playing guitar for about ten years now, so all of the music is original.  I have very little experience coding, so I just tweaked a few of the formulas--the experience curve is more natural, the encounter rate now has a minimum number of steps so you don't walk three paces and get in a battle again, and the damage/healing skills are percentage based and scale higher than 200 percent.  I think those are the only script adjustments I made, so everything else is stock.  However, I squeezed as much as I could within the bounds of the program, and I'm pretty proud of my event editing.  I've always felt that a good storyline is the key to a good rpg, and if you feel the same way, then this game is for you.
Plot Synopsis/World Overview:
Ivy and Mint are two sisters who live in a house that sits in a crevice of a ravine.  The only other person they've ever met is their father, who takes care of them by climbing the long rope that goes up the impossibly deep ravine and disappears into the sky, returning with food and supplies strapped to his back.  However, their father grows sick and fatigued, and when he dies, Ivy and Mint have to learn how to care for themselves, which means climbing the long rope.  What they find up there is a world they never could have imagined.  As they explore this new world, they'll learn about its history, meet new friends and enemies, have their own relationship tested, and learn about why they lived at the bottom of the very long rope.  A Very Long Rope to the Top of the Sky is, at its core, a game about the bond between sisters, but it also tackles themes such as the effects and causes of isolation, religion, discrimination, and class warfare.
Characters:
Ivy is the primary protagonist.  She's introverted, withdrawn, and cynical at times.  Though she doesn't always vocalize her thoughts, she's a caring person who loves her sister more than anything.  Ivy has grown up in a very harsh world and she's always had to look after her sister, so she is quite strong despite being only fourteen at the start of the story.

Mint is Ivy's sister (younger by two years).  Unlike Ivy, Mint has an optimistic, outgoing personality, and she sees beauty in every part of the world.  Mint doesn't mind having a fun time or helping people in need, even if this means putting herself in danger.  While Ivy is strong, Mint suffers from a life-long illness that makes her quick to fatigue, so she often has to rely on Ivy to pick up her slack, but she always puts everything into whatever she does.
Screenshots: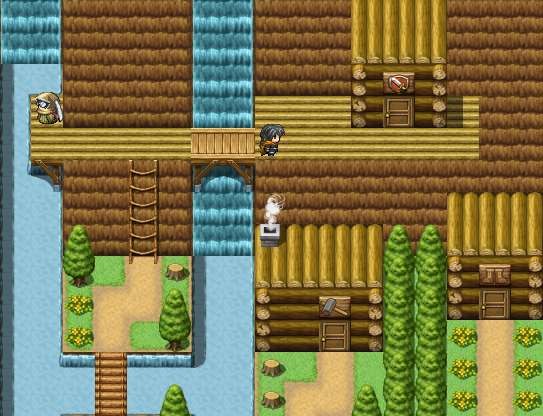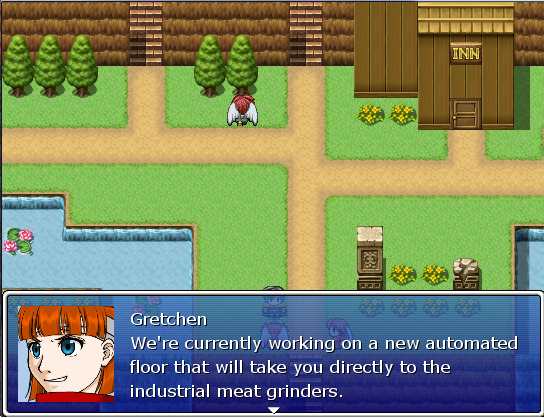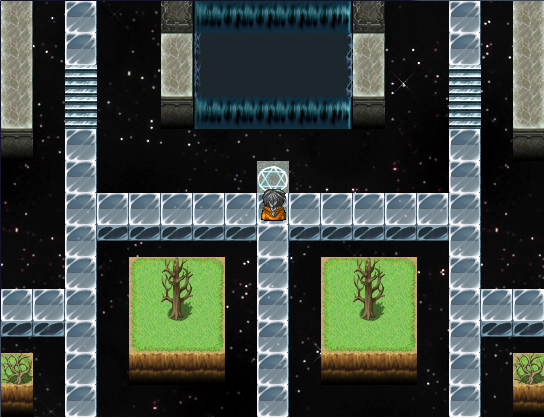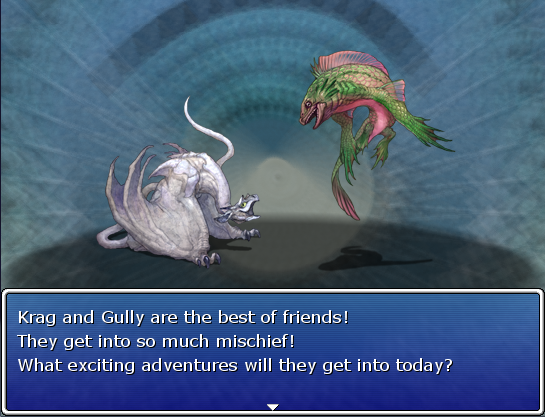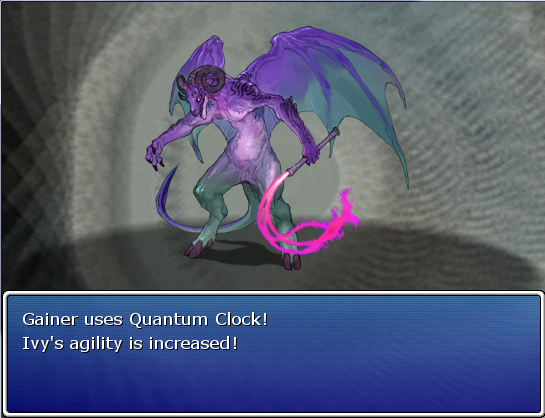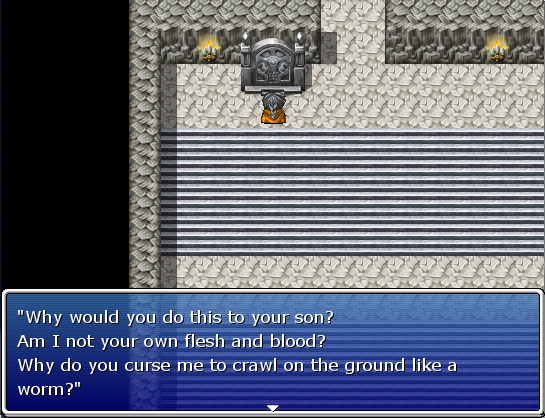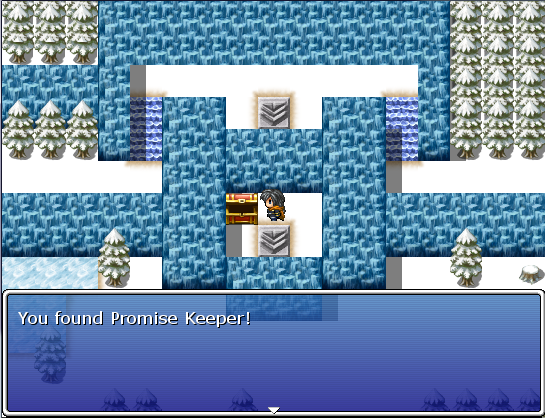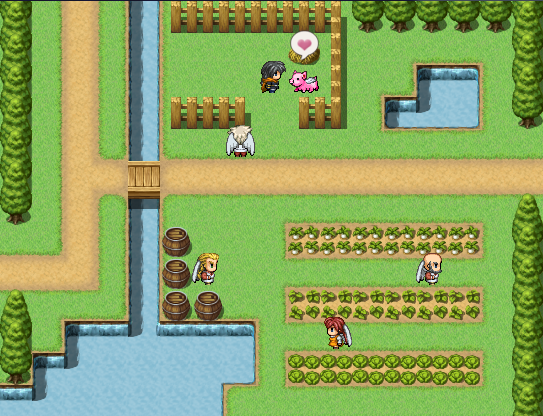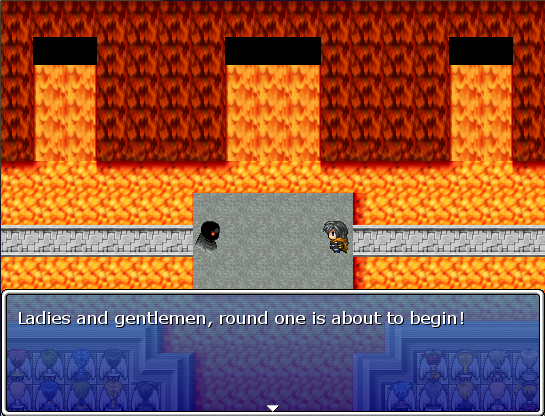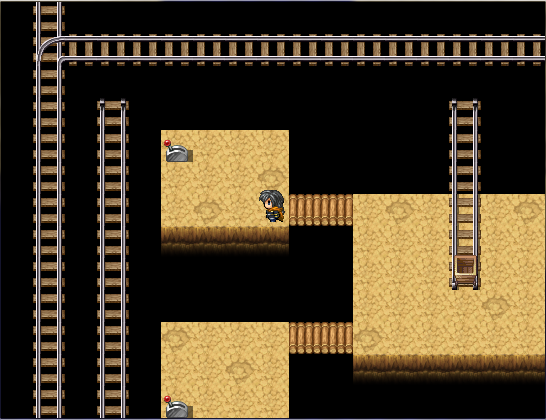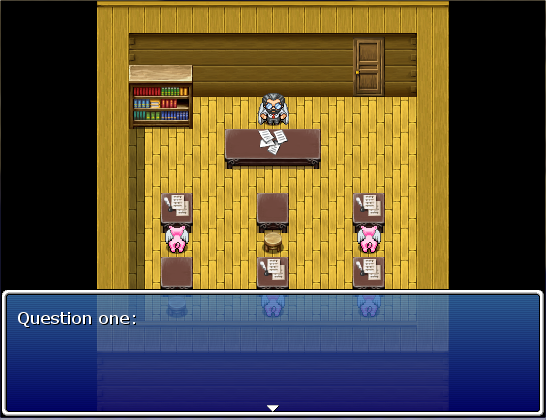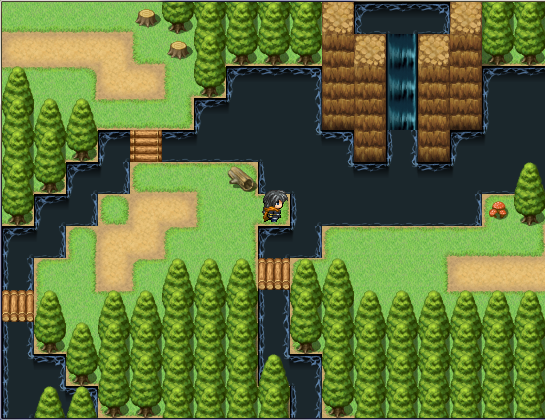 Features:
-Classic but fine-tuned battle system
-Original music
-Character-centric storyline
-60+ hours of gameplay
-Different equipment sets that modify the ways characters play
-A crafting system featuring over 100 pieces of unique equipment
-LOTS of side quests
-Puzzles that spice up dungeon design
-Recruit an odd assortment of townspeople and pass legislation to develop your own village
-Raise a pig to compete in the Pig Arena and win prizes
-New game+ feature that includes multiple bonus endings--a mechanic I blatantly stole from
Chrono Trigger
And, finally, here's the game itself:
https://www.dropbox.com/s/14fgl611xhb52ku/A...20the%20Sky.exe
And my rpgmaker.net page:
http://rpgmaker.net/games/5762/
Disclaimer: This game does contain cursing and there is some minor sexually suggestive dialogue.  Religion is critiqued to a degree, but the religion depicted in the game has no direct correlation with any actual religions, though some parallels are inevitable.
While this is my first post on this forum, I've been posting on rpgmakervx.com.  Here's the game's thread on that website:
http://www.rpgmakervx.net/index.php?showtopic=59552&st=0
I hope lots of people will play and enjoy the game!
Last edited by a moderator: