Sleeping Dinosaur
Eh, it was supposed to be a dragon... and no, the head is XP-RTP if I remember that right, sorry.
I was quite busy lately, but sometimes I had a little time for XP-stuff. Some feedback would be nice, although I know that not many here have a use for XP related things.
Here's a horse statue and some Variations.  The horse itself was made from scratch, some additions are RTP Edits.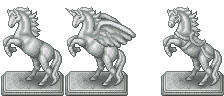 Bed Edits for the Mine and Desert town. Nothing large, but matches the rest of the furniture a lot more than the ones in the sets.

   ~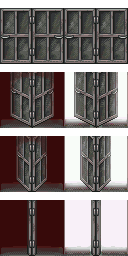 ~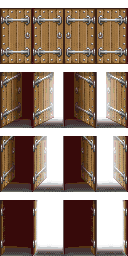 Random from scratch Wall, here an edit with RTP wood to show how it can be used.