AFK TTYL
Joined

Apr 25, 2017
Messages

2,257
Reaction score

1,775
First Language

Dutch
Primarily Uses

RMMV
Create your own in-game letterbox with these sprites!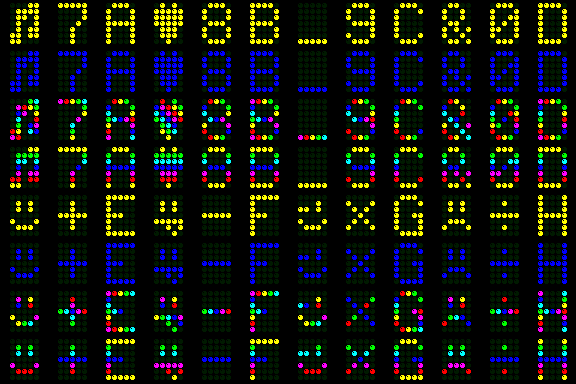 Includes:
ABCD EFGH
IJKL MNOP
QRST UVWX
YX12 3456
7890 +-×÷
=%$€ #*#...
/\() <>[]
.,?! "":;
♫♥_&
+ 4 Emoticons
All 72 characters come in:
6 different colors +
2 different rainbow animations
The graphics are optimized to be used with RPG maker MV and MZ, but may be used in any kind of engine you wish, as long as given credits to
JohnDoeNews
.
When credit is given, please be specific about which parts you give me credit for. Do not just drop my name (or any name) in a list of artists without telling anyone who did what. The art is free, the least you can do in return is telling your players which parts I made.
All assets have been moved.
You can download now download them trough my itch.io page.
https://johndoenews.itch.io/lightbox-sprites
Last edited: