Veteran
Joined

Sep 9, 2013
Messages

178
Reaction score

40
First Language

German
Primarily Uses

RMMV
Hello together!
Currently I'm trying to make a skill that will work as follows:
The Skill costs 20 TP
But uses all of the users remaining TP
For every 20 TP used, the skill will activate 1 times (User had 26 TP -> User will have the skill activated once and will remain with 0 TP after the skill was executed. User had 99 TP -> activate 4 times, 0 TP remaining after attack.)
The skill itself shouldn't generate any TP, as that would make itself basicly a near endless TP source and way too strong.
I'm using Yanfly's Enhanced TP.
I tried several things so far, but the TP fluctuation and how I did it is just
ugly
.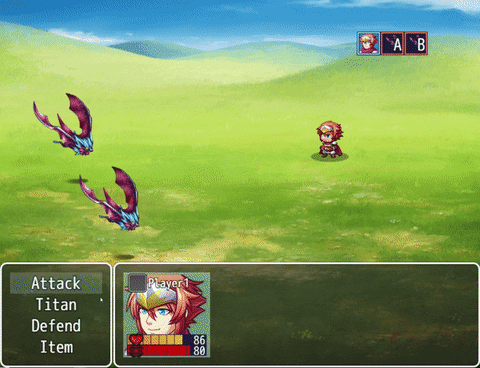 The skill:
That is what's in the damage formula field:
Code:
$attack_repeat = Math.ceil((a.tp+1)/20)-1; a.atk/2 * damage_formula("", a, b, this)
I have another skill that is exactly the same, but without the setting up of the variable part (
$attack_repeat = Math.ceil((a.tp+1)/20);
). It is used for the following up activations of the initial skill.
And the common event:
For instance,
how do I make a skill not generate any TP at all?
Are there any settings or Lunatic mode evals for this? I tried to compensate my lack of knowledge with the Change TP -100 command, but this TP fluctuations can be seen and are dirt ugly.
Do I really have to use a variable, a common event and a second version of the skill to make this work?
I really do not like this approach as it looks very messy to me.
Thank you in advance for any advices!
Last edited: