Sleeping Dinosaur
Soooo, I need some opinions:
This is what I am working on at the moment. I never understood why they mixed winter and normal tiles in the Outside sheets and so I started seperating snowy and non snowy tiles and add snow to all only non-snowy ones anc vice versa. Now you see that there is a small area that is covered by neither of them, so here is the question:
What shall be added there?
And: shall I remove the cactus and palm and rafflesia as well and add other tiles that make more sense to get a snowy version as well?
And: What is a non-snowy version for a snowman?
The plan is that in the end you can change the season of the area by just changing the tileset
As you can see I already added a bunch of winter tiles to the set that weren't there at the beginning.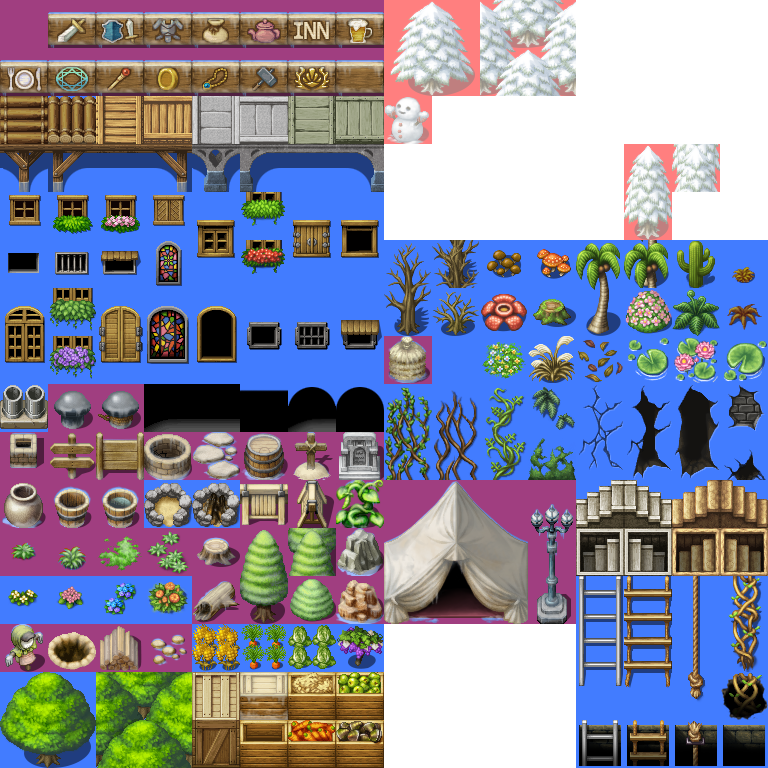 Last edited by a moderator: