Villager
Joined

Aug 13, 2020
Messages

9
Reaction score

12
First Language

English
Primarily Uses

RMMV
NOTES:
NOTE: Intended for a mature audience (curse words/sexual innuendos )
NOTE: Sorry in advance for the weird image cropping and video edits.
NOTE: Game download file is saved as 7.zip.
UPDATES
:
Included a few more screen shots and event/combat demo. videos.
VIDEOS:
SECTION A: SYNOPSIS
This game has been a work in progress for many years. I'd like to see it through to the end. But, enough about that...
Goal: The goal here is to get feedback on the game overall to include: combat, balancing, story, etc...
Length: This game is a bit longer than most I would like to think. Right now it has about 5-7 hours of play-ability, but is definitely longer for reasons I won't go into.
This game uses a CTB (Conditional Turn-based) combat system. (AKA. Action speed is based off of agility)
The game uses most of Yanfly's plug-ins.
IMAGES/SCREENSHOTS
DOWNLOAD LINKS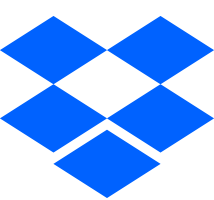 Dropbox is a free service that lets you bring your photos, docs, and videos anywhere and share them easily. Never email yourself a file again!

www.dropbox.com
SECTION B: CHARACTERS
"SPOILERS
" Before you read the character synopsis', please note that they may contain story spoilers.
El Highwind

El is originally from the town of Elsbury, located off an island far west of Azshura. At the age of 13 he chose his vocation, taking on a greater task than he knew. Several years later, his father left for Azshura leaving him and his mother behind. It wasn't but a couple years later at the young age of 21 he realized his destiny. At this time, his mother was deathly ill, and in her death she requested him to find his father. It was then that El took on the journey to find his father and he ancient artifacts to end the darkness that plagued his mother and now the world.
Nall

Nall is an explorer of the sorts. He first meets El in the Forest of Doom while he was on an expedition to check out the ruins there. Little is known about his past or why he is even an explorer to begin with. He tends to get made fun of because of his expressive reactions and often time is bickering with Gin.
Gin Cutlass

Gin is a cut-purse originally brought up in the town of Pengrant. He first meets El in the Mercellus Kingdom Dungeon where he helps him and Nall to escape. Gin has apparent connections with Larz and is looking for a cure for some reason or other. He hopes to gain what he is looking for by making large amounts of money and intends to do so by following El.
Luena Felton

Luena is the disciple of Master Del who lives in the Tower of Abanzul. She was taken in at a young age when her parents were killed on a pilgrimage. Not much is known of her origin, but she sure packs an attitude. She is first encountered by El at the bottom of Mt. Vulcanus where she followed him. Her reasons were un-clear, but she clearly hates those who don't consider the needs of a woman.
Marik Vingard
Marik is a kind-hearted soul that is a little understood. He feels that power alone is necessary to protect those that he loves and will do anything that is required to obtain it. He is first encountered in Pengrant after the Mt. Vulcanus event. After suffering the death of his lover he finds little to do with any discussion and therefore quiet throughout most of the journey.
Melinda Tieron

Melinda is known to be quite the trouble-maker throughout Shu'sen Village. Though she loathes being told what to do or how a woman should live she finds it best to stick to her own code of conduct. She enjoys going on secret hunting missions with her friend/next village elder Ren. though she often finds herself in trouble her best-friend Cassandra always seems to bring her back to the light. She is first encountered by El after the Troupe Camp incident.
Larz Lordrend
Larz is the first prince of Mercellus Kingdom. At a young age he learned the ways of becoming a fine king and royalty. Unable to cope with this lifestyle he sought refuge elsewhere when his parents were murdered, leaving the burden of king to his brother Wyn. Running away from it all he joined the church hoping to find his niche in life. Years later he would return to the kingdom and serve under the king as a shade or investigator; weeding out the darkness that lay hidden around the kingdom.
SECTION C: STORYLINE/PLOT
Story: The main quest-line revolves around El by default and his companions Nall, Gin, Luena, Larz, Marik, and Melinda. This gives a total of 7 playable characters each with their own unique class w/ the main character being able to select from a few different choices. The game starts with El, 13 years old. This is the age when those with special powers known as "artisans" must choose their vocations (AKA class). Years later, El's father leaves their hometown of Elsbury for reasons unknown, though he was known for his travels. Thus, leaving El and his mother alone. Years later, El's mother would grow sick to a seemingly un-curable illness (a dark magic being released through the earth; brought on by Gul'duh's revival). Before her death, she bequeathed El to search out his father in hopes of re-uniting them. El, stricken with the shock of his mothers loss and the "disappearance" of his father justified the means for El to find a means to put an end to the corruption of the world. He would leave Elsbury in search of his father and seek out "ancient" artifacts that could help him reach his goal.
SECTION D: SETTING AND/OR WORLD DEVELOPMENT
The name of the world is, Azshura. The same name as the title. Not really sure what else to say without spoiling the game, lol.
Last edited: