Warper
Joined

Oct 26, 2015
Messages

2
Reaction score

0
First Language

Portuguese
[SCRIPT REQUEST] RPG MAKER VX Ace or RPG Maker XP
I was wondering if anyone could help me with a script motion modification.
I am creating a beat'up game from an XAS DEMO, it would need some script modifications such as:
1. Lateral movement. Going up and down staring left or right, memorizing the final position, basically nullifying the character of rising or falling characteristic of the four directions.
2. Charset of four to eight spacing frames in the hero's gait movement.
3. Standby Movement The standing Hero has the impression that he is breathing or making another movement when not moving.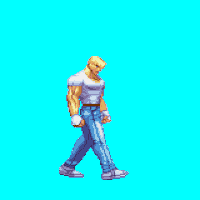 .