Hello!
Joined

Apr 28, 2014
Messages

174
Reaction score

539
First Language

Portuguese
Primarily Uses

RMMV
 ​
 ​
 ​
 ​
 ​
Bío -  Lux Aeterna​
Violence, sex, drugs.​
 ​
Team Brainstorm​
Team components:​
Elisa Monteiro | Matheus Lima | Davi Felipe | Gabriel de Aguiar​
Gender: Terror / Survival​
Rating: +18​
 ​
Awards:​
1st place - Better/best project (May & June ) in Mundo RPG Maker forum.​
 ​
Awards of Bío collection:​
3rd place - Best game of year (2013) - iMaker​
1st place - Best project (September and October 2013) - Mundo RPG Maker​
1st place - Best project (May and June 2014) - Mundo RPG Maker​
 ​
 ​
 ​
 ​
Hello guys, well, today i will show the Brainstorm Team project, called Bío - Lux Aeterna. This is the second game of Bío collection. Bío Lux Aeterna is a openworld game, with horror, terror, action and etc. The goal of project it's simulate a real world in a caos, (end of world). The game contains violence, sex scenes, drugs and more things. ​
All project resources are original, and we will sell them with the game​
 ​
 ​
 ​
 ​
 ​
 ​
 ​
Jonathan recently moved to São Pedro, to attend the local university. He got a job in a record store, and divide the rent of his ​
apartment with two friends: Gabriela, a student of Sociology, and Hector, who like him, studies Music. The three of them live in a building almost ​
completely inhabited by students, who despite not being well taken care of, is close enough to the university so they can go there walking. ​
 ​
In recent days, Jonathan began to notice that the news was talking a lot about people being admitted to the local hospital in terrible pain, followed ​
by a deep coma. The doctors were baffled and unsure about what to do. ​
 ​
This kind of news was becoming more and more frequent, and soon it was not restricted only to São Pedro: several sick people begin to emerge in other cities, ​
and in less than three days, the news reported that the same occurs in all parts of the world. ​
 ​
The President of the United States of America makes a pronouncement on TV where he says that he will find and bring to justice the terrorists responsible for ​
the epidemic. Countries of the Middle East haste to plead themselves innocent, but in the same sentence, state that they are prepared to any turning of the​
events - implying an American attack. ​
 ​
The world was quite tense when the first reports of people returning from the coma started to emerge. ​
 ​
But this was not good news. ​
 ​
Disparate information said that the people suffered horrific deformations, and woke up totally uncontrolled, violently attacking anyone who ​
crossed their path. ​
 ​
Suddenly, the sick people began to multiply. Apparently, the coma was skipped, and people went straight to the stage of murderous thirst. The deformations ​
appeared in a few days. ​
 ​
It was the beggining of the chaos.​
 ​
 ​
 ​
 ​
 ​
 ​
 ​
 ​
(Of non-team members)​
 ​
Khas Awesome Light Effects​
Gab! Extreme Menu​
Khas Path Finder​
 ​
Bío exclusive scripts:​
 ​
Bío - Scene_Crafting:​
A.K.A Recipe book or crafting table. You can use it to combine itens.​
 ​
 ​
Bío - Scene_Drop:​
A scene to take a random item in the map, like foods, tools, or other things. ​
 ​
Bío - Survivor Hud:​
Hungry,HP and sadness hud​
 ​
Bío - Personal fade:​
Change the fade-time.​
 ​
Bío - Title Screen​
Exlcusive title.​
 ​
Bío - Scene_Phone​
This script create a cellphone in the game. you can play music, call, and use de GPS (Map)​
 ​
Bío - Custom mensages​
A short mensage box.​
 ​
Bío - Monster A.I​
Artificial inteligence of monsters​
 ​
Bío - Visual/Action equips:​
Like a lantern. You can activate the map lantern equiping her, and your graphic change​
 ​
 ​
 ​
 ​
 ​
 ​
 ​
 ​
 ​
 ​
 ​
 ​
 ​
 ​
 ​
 ​
 ​
 ​
 ​
Jonathan graphic:​
 ​
 ​
City Artwork (Edy007)​
 ​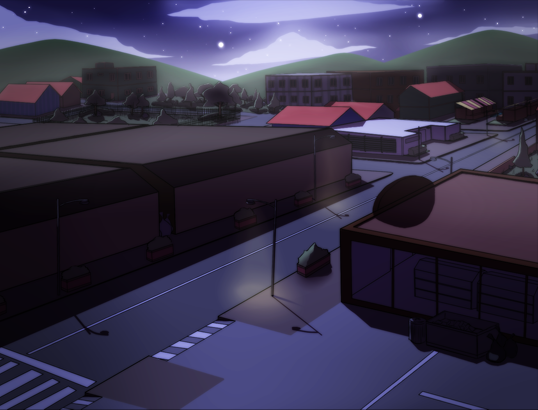 ​
 ​
 ​
 ​
 ​
 ​
 ​
 ​
(Videos)​
Last edited by a moderator: