Villager
Joined

Jun 27, 2012
Messages

19
Reaction score

38
First Language

Dutch
Primarily Uses

N/A
Hello all, I would like to share these generator parts with you. With these, you can make your own superheroes. I hope you'll enjoy them!
Terms
Free for commercial and non-commerical use, only for rpgmaker MV


Please give credit to me, Blackxwolf. If you use the mask, please give credit to hiddenone as well, as it is based on her steampunk glasses


You may edit the outfits and post them, but if you edit the mask, please ask hiddenone for permission


The outfits are edits from the RTP
Generator parts
The masks can be found under glasses. The outfits can be found under clothing (didn't expect that one, did you?).
If you use the mask, please credit hiddenone as well!
Please look at the terms before using, thanks.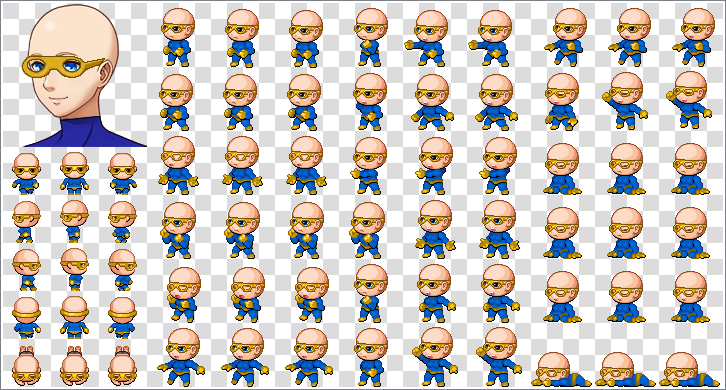 The masks can be found under Accessories 2.
Please note
that in the normal walking sprite facing up and down, and in the dead sprite the
ears
are still visible. I don't know how to fix this, so if you use the masks,
you will have to remove the ears in those frames yourself
. You can easily do this with f.e. photoshop or paint.net. Don't do it in windows paint, it will ruin the transparancy settings. If you only plan on using the sideview battler, you don't have to remove anything.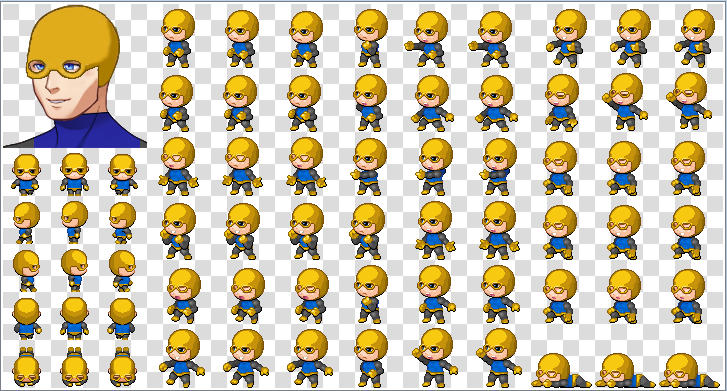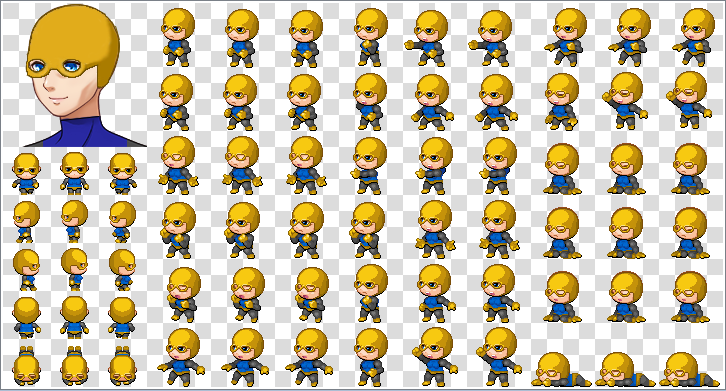 Both can be found under Capes. The Captain America shield was inspired by hiddenone's shields, but I made it from scratch. The red and blue parts are recolorable in the generator. The shorter cape is currently only for male.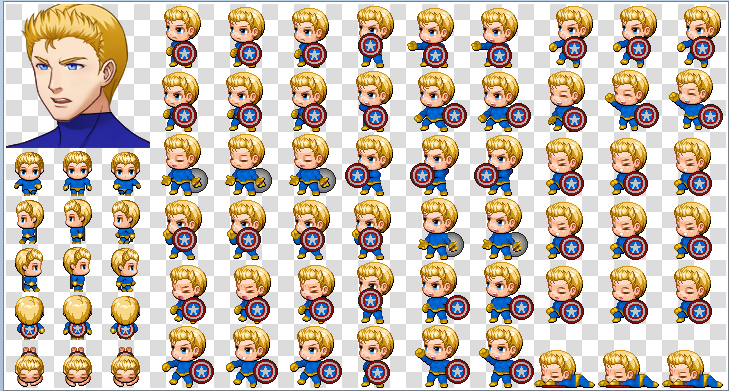 The full helmet is found under Accessory 2, the goggles under glasses. Both are for male and female. The recolorable parts of the full helmet are the main color, the stripe, and the tint of the glass part. The recolorable parts of the goggles are the main color, and also the tint of the glasses.
SIDENOTE: The screenshots of the face part of the full helmet is outdated, I made the stripe brighter in the current version, but I was too lazy to update the screenshots.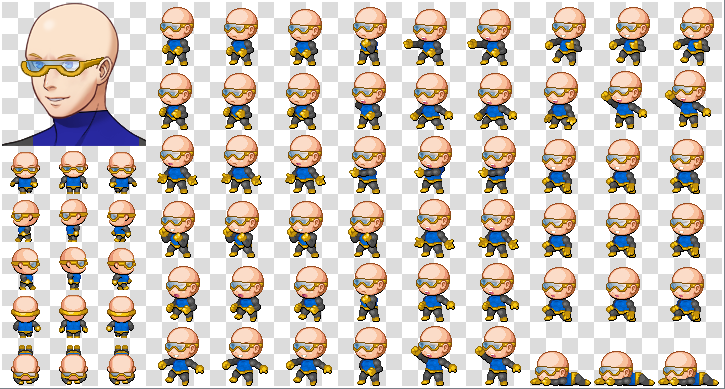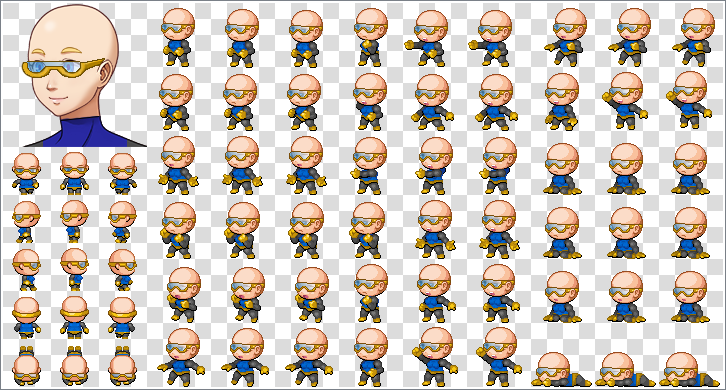 Download
I put all files (both male and female, all sets) together. You may download them for my mediafire here:
http://www.mediafire.com/file/e9c153dr93g2vkk/Generator.rar
I will keep updating the download file when I make new sets.
WIP list
I am working on more variations on both the mask and the outfit. Current ideas: helmet with horns (for super villain), shorter cape for female.


If you have other suggestions, feel free to message me. I am a master student, so I may not have enough time to do all suggestions.
Last edited: