Crossfate Saga Creator
Joined

Dec 26, 2015
Messages

128
Reaction score

1,434
First Language

english
Primarily Uses

RMMV
"Hi everyone, it's about time I introduce you to my game project. Yes, there's one thread about it in the Project Recruitment tab, but this will be the place where you'll find more details, including development updates, episodes and the demo's eventual download."
For the record, this project is done by a voluntary crew, although we might have stuff like supporting platform later on if anyone is willing to support us. For now, let me introduce the game first.
Bloom In Abyss is an introductory episode for the main Crossfate Saga game: it will serve to kickstart the relationship between players and the Crossfate realm via lore, characters and game mechanics.
We'll have a HUB menu screen to navigate between story, shops and side quests; the majority of the gameplay will be focused in battles and the story will be told in a style reminiscent of that seen in Visual Novels.
The general thematic is rather serious, for it will be filled with dark and negative emotions representing how intense all the subjects' conflicts are, including suicide and child abuse, which will be warned at the beginning of the story. This is the kind of tale that you can call 'seinen' by its characteristics, filled with psychological damage, action, drama and mysteries.
We'll keep everything PG 13 at least.
To compensate the lack of maps to explore, there will be various event CGs to be found and unlocked, and a gallery wherein to see them.
The Art Section is mostly done by me whilst Red also assists with the sprites' workings
and more
and more
In a world called Etherim, there's a peculiar orphanage named Milthorn House, known as a strange and mysterious rehabilitation facility managed by a being revered as The Lost One to create and nurture demons. About 13 special children, named Grimchilds in honor of their benefactor, were gathered by their efforts, but is the last one whom will change things drastically, not only affecting the house itself but other regions entirely as well.
Bloom In Abyss will take three different perspectives wherein the player will have to resolve strange incidents, find answers and survive terrible horrors.
14 Playable Characters
Challenging large-scale Battles
10+ Skill Combo (Crossfight)
90+ Unique Monsters/Enemies
More NPCs with personalized portraits
Story and Dream Battle Scenarios
Optimized HUB Menu Screen for players who prefer clicking
Event & Art Galleries
Unique Characters' BGM of varied musical genres
Touch Screen/Phone Friendly
IN GAME SCREENSHOTS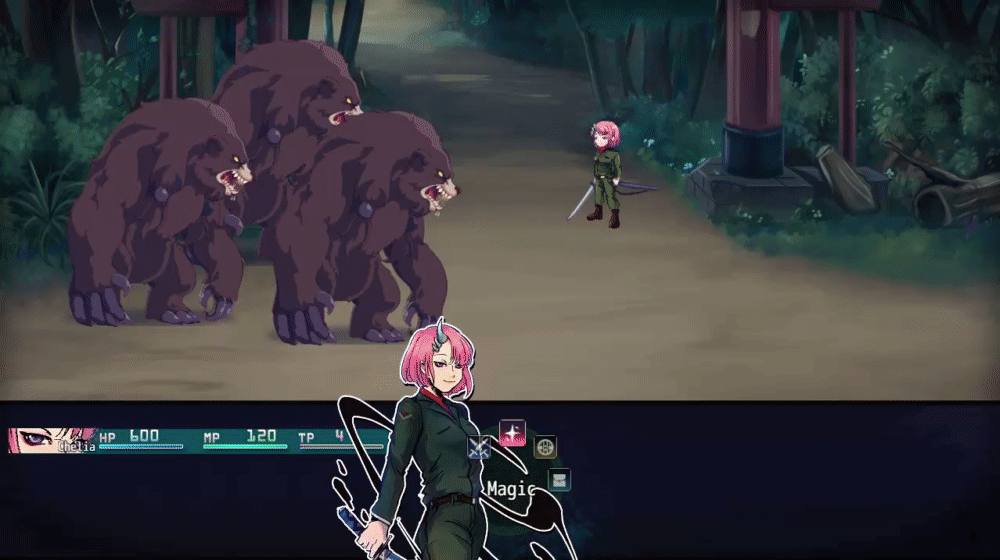 6 party members vs 6+ enemies
menu selection screen to progress story and discovering various stuff
Test screen for General Store (Shop) Menu featuring a hardworking small family
FOREWORDS
This is our second years working on Bloom In Abyss,
there are still few more to push.
Thanks to anyone for supporting us,
may this episode completed so we can step into the main story as soon as we ready.
THE DEVS


Dollhouse Symphony
-Led-
Schlee (Vanessa)
-Staffs-
Caucher
Danch
Fura
Kare yare
Kinzarks
M Kazami
Ludo
Red Roselia
Sheridan
PLUGINS CREDITS
Moghunter
Yanfly
---
More News will be posted soon.​
Last edited: