Pixel Pusher
Joined

May 2, 2012
Messages

1,770
Reaction score

2,917
First Language

German
Primarily Uses

RMMZ
Candacis' Resources for MV
​
Terms of Use:
Free for commercial and non-commercial alike unless otherwise stated. But credits needed. Do not repost my originals without my permission.
A4 Inside:
I just wanted to post a quick 'an dirty edit I did for the Inside A4 top parts. I prefer to map with those top parts instead of the originals and thought I share.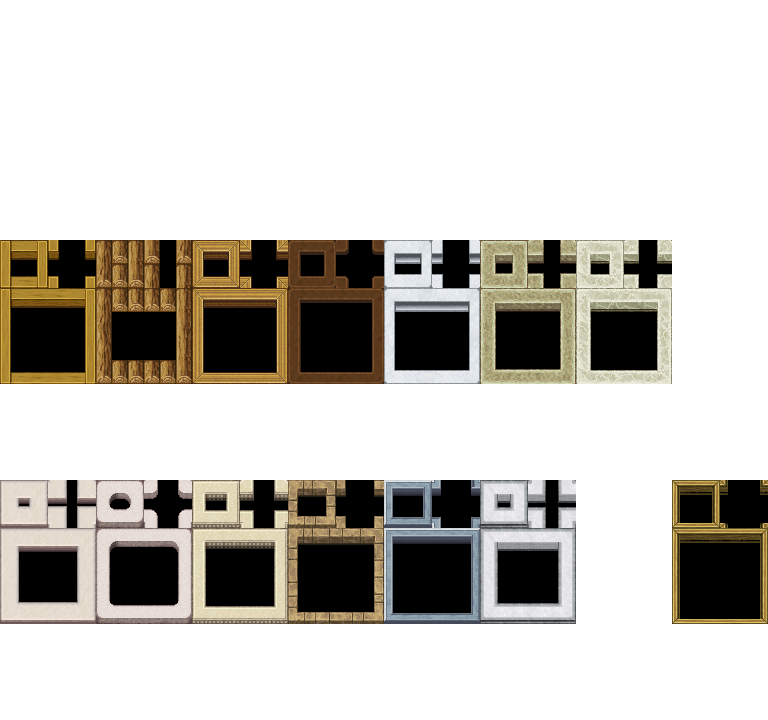 Country Side:
Some resources I did for the last ReStaff, useful for country sides or any other peaceful village.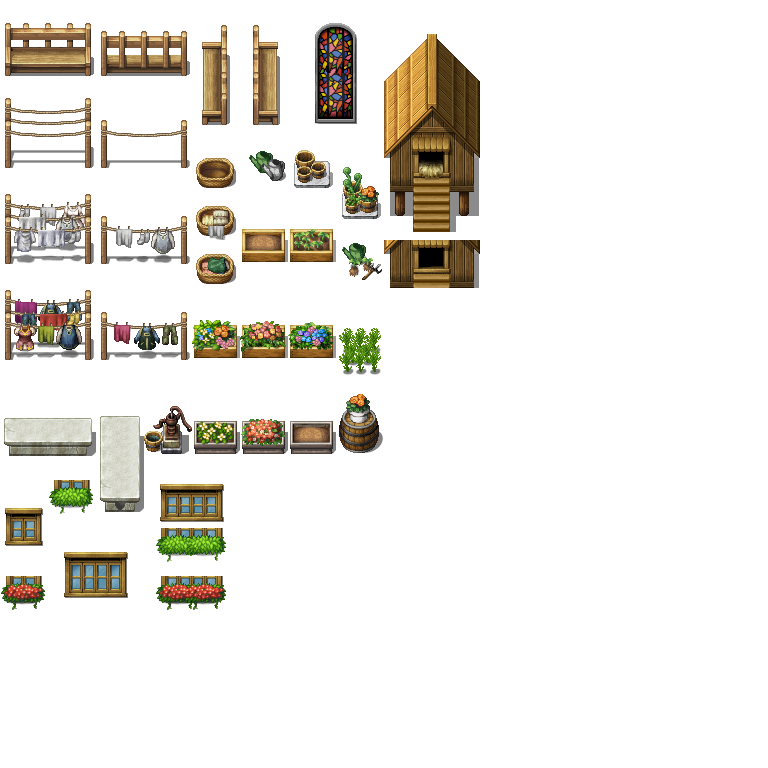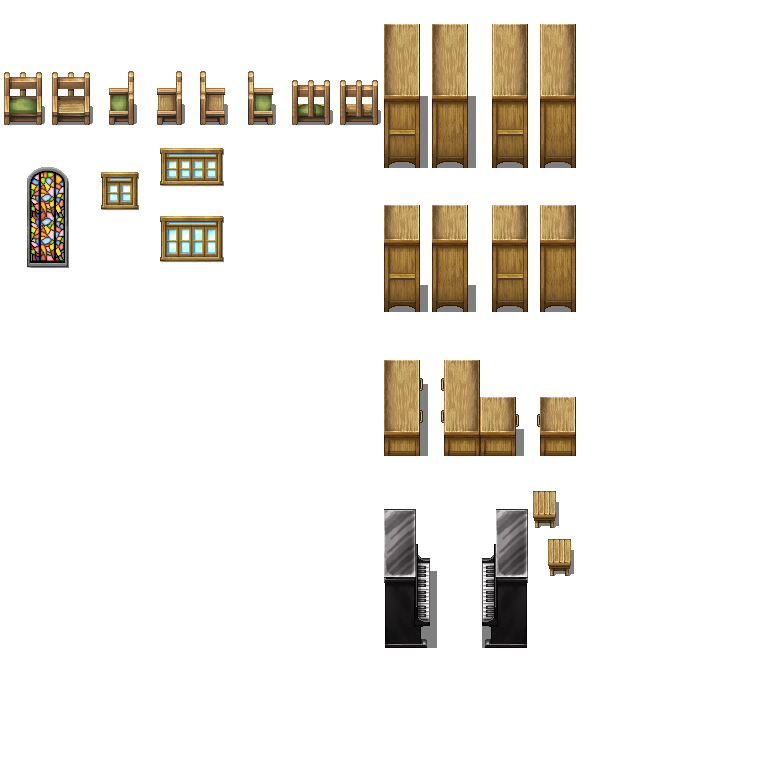 Breakroom:
Just some minor edits, sometimes I only moved the pieces from the SF_Inside B and C tab up half a tile, because that's how I prefer it. This was mostly done for myself and one particular map, but I thought maybe it's useful for others, too.
This last one is for a minigame. If you want to find out how it works, head on over to the MV School!
Digsite:
Here are some cliffs and autotiles, if you want to make a pit, hole or digside inside a desert. Perfect for your explorers, treasure hunters and archeologists. I recommend using OcRam Passages for MV, if you have passability issues and bigger sprites.
Example:
Beach:
Not much here, but some palmtree edits and a pier for a beach.
Trees:
Some tree variations in the same style Avery has made one.
Roofs:
Back in the days I started my VX Ace edits with pitched roofs and now I did the same thing for MV. Since I did so many Roof recolors and versions, It would be too big to post them all here, so I just added the zip file below. Here is a sample screenshot of one of the roofs:
Generator Parts:
I worked on some small parts for the generator as well as a rework of the gradients with new, more realistic, hair-, skin and eyetones. About 3-4 of my favorite default colors are still in the hair and skinsection. I only did minor changes with the clothes colors.
NOT
included are pieces for SV-Battlers and please don't ask me, if I can make them. I never use SV-Battlers myself.
Preview Generator Parts:
Scars above the eye - Sickly eyes - Overall - Robe
​
About the Robe: This is a two part piece, one Clothing and one Accessory 2, to hide part of the front hair. You might still have to delete some hair manually. And if you want to have a strand of front hair looking out of the hoodie, you could manually edit that, too.
Preview Gradients:
Last edited: