Artist
Headquarters of Team Good!​
 ​

 ​
At many requests, limitations have been lifted. You may create as few or as many resources/maps/mini-games as you'd like!​
 ​
 ​
 ​
 ​
Morning rises softly as the crowd gathers together to watch Team Good crowned for their achievements. With cheer all around, team Good participants step onto a hastily-constructed stage to line up for prizes and cake. They are closely followed by Team Evil, who seems in good spirits despite their loss. Friendly handshakes, hugs and compliments fly around as the two teams celebrate together.​
 ​
But just as the cooks are about to wheel in a giant cake, a cackling rises through the air...​
 ​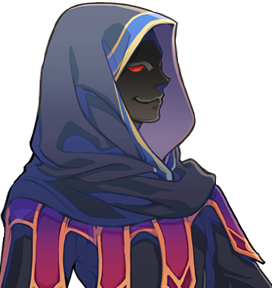 Chaos Master Snix appears, his clothing tattered and dirty with crumbs.​
 ​
"How fun! How fun! You played along with my game... But why stop now? Let's keep it going!"
​
 ​
In one fell swoop, Snix grabs Team Good's prizes and back-flips on top of the cake. The cake crumbles under his weight, utterly destroyed.
​
 ​
"I'll be taking these! Goodbye! Goodbye!
​
Last edited by a moderator: