Tileset artist
Joined

Mar 1, 2012
Messages

10,558
Reaction score

5,620
First Language

Dutch
Primarily Uses

RMMV
These are my parallax tiles, which are meant for parallax use and are not arranged into a tileset form. I repeat; this is not a tileset and cannot be imported into RPG Maker and use it right away. You need to use a technique called 'parallax mapping', by using these tiles in an image editing program and creating your map there.
Please do not redistribute these. Only I can upload them on other sites.
Spanish:
No distribuir mis tiles ni subirlos a ningún otro sitio. Si quieres compartirlos, por favor, enlázalos al sitio original. Si ves mis tiles en cualquier otra parte, además de aquí, es que se han distribuido sin mi permiso.
Interior tiles
Interior walls:
Furniture:
Bakery tiles:
School tiles:
Castle tiles:
Library tiles:
Mansion tiles:
Prison/torture tiles:
Carpentry tiles:
Tavern tiles:
Thieves lair tiles:
Orchestra tiles:
Science lab:
Exterior tiles
Nature tiles:
Trees:
(sheet 1)
(sheet 2)
(sheet 3)
(sheet 4)
Cutesy tiles:
Mana treehouse:
Farm tiles:
(Characterset of 16 different crops, with seeds and dead plants. Names of the crops
here
)
Old Farm tiles:
Castles:
Medieval buildings:
Japanese tiles: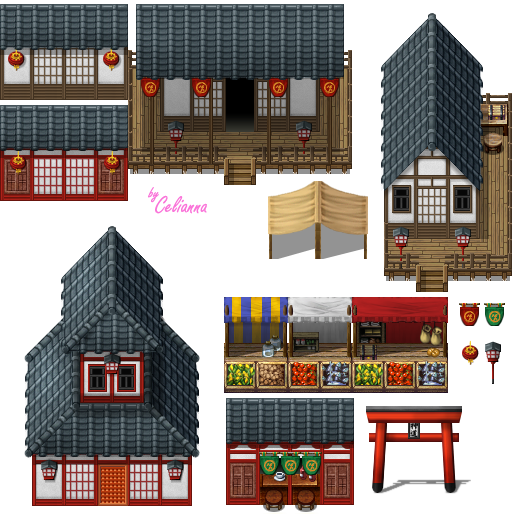 Huts:
Tipis:
Misc door:
Temple tiles:
Underwater tiles:
(not available for commercial use)
Ship tiles: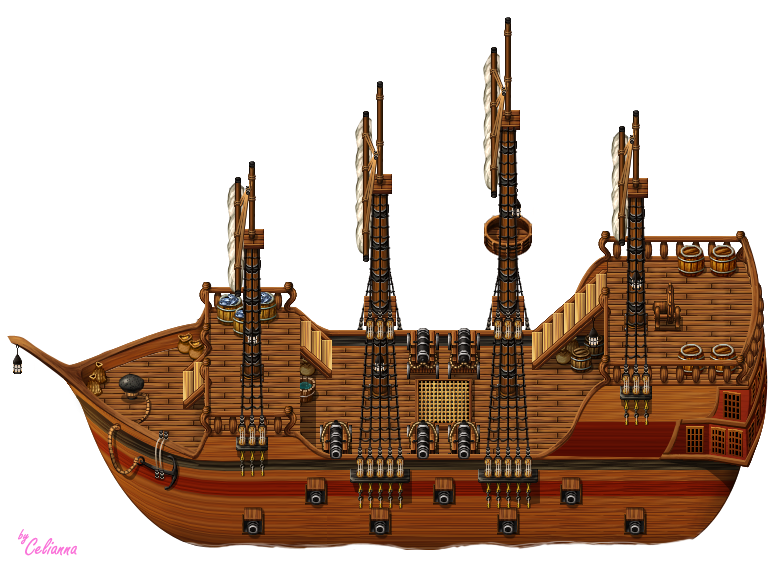 (overlay layer
here
)
Credit:
- Celianna
- Enterbrain
- Lunarea (for castle tiles)
- Mack (for interior walls/tavern tiles)
Commercial:
Free for non-commercial use, for commercial use, please PM me, or check out
my website
. Prices are
not
cheap - be sure to only go commercial if you can afford it! Not to be used in any Kickstarter, Steam Greenlight, or other crowdfunding platform without my explicit permission.
Distributing:
Please do not distribute my tiles anywhere else without my permission. Link back to this thread if you wish to share.
Can be used:
Only in RPG Maker Products. Meant for VX, but can be used in Ace as well!
Last edited by a moderator: