Veteran
Joined

Mar 16, 2012
Messages

806
Reaction score

290
First Language

Dutch
Hey everyone.
In my game I'm using MOG's Chrono Engine for the battle system:
https://atelierrgss.wordpress.com/rmv-chrono-engine/
Outside of battle I'm using an evented HUD. The issue I have is that the evented HUD still shows when I engage in a battle with the Chrone Engine (the battles take place on the map with this battle system):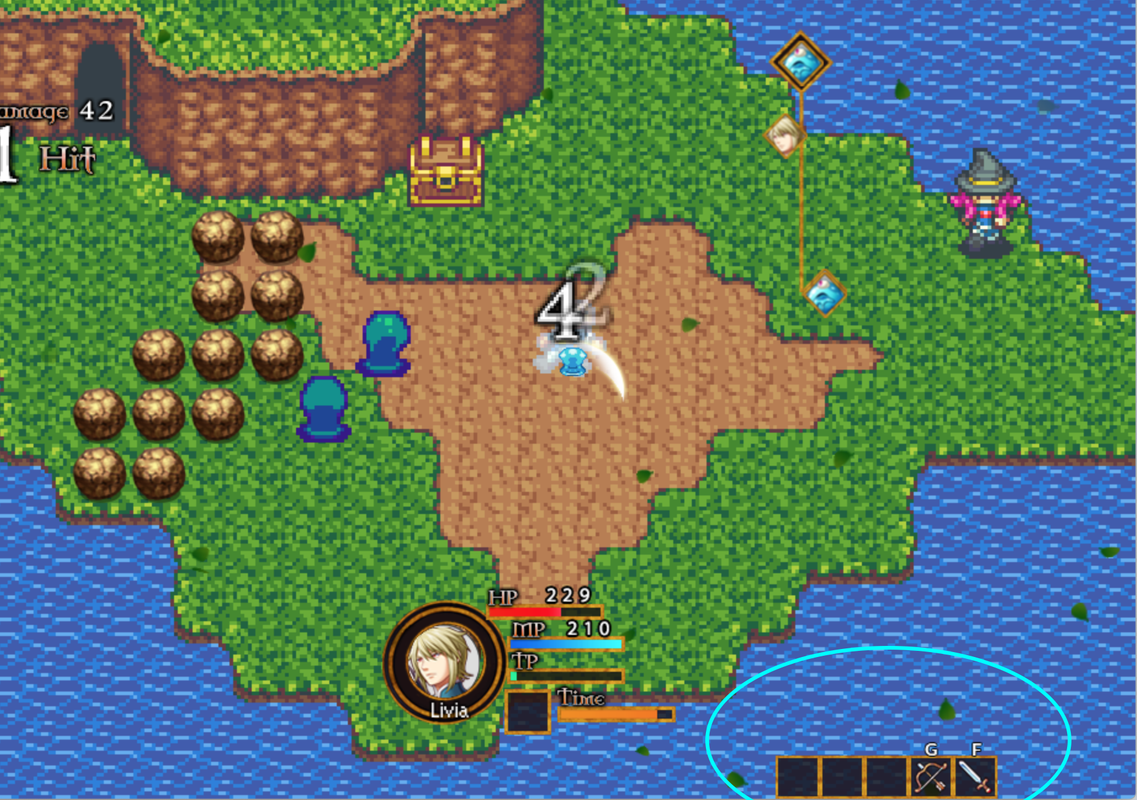 The HUD in the white circle is just shown through events, so I know the image ID's for these. Thinking what the easiest way would be to show and hide this HUD, is by changing the opacity of the images at the beginning and ending of a battle. I think I know where in the plugin I have to do this, but i don't know what code i need to change image opacity from a plugin.
I imagine, that in pseudo-code, it will be something like this when the battle starts:
"img.id.25 = set.opacity.0;"
And at the end to show the images again:
"img.id.25 = set.opacity.255;"
Any help/feedback/ideas are welcome