Veteran
Joined

Feb 2, 2014
Messages

39
Reaction score

3
First Language

English
Primarily Uses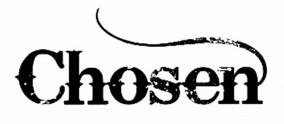 ​
Chosen was made with RpgMaker VX Ace
This game is around 2 hours long
Chosen is more story driven but has an equal amount of battles and leveling up as well as story
Game includes final fantasy like side battles
This is my first time using this engine, and is my first game
CAUTION 
- Some use of bad language. (About 3 times)
Game can only be downloaded WITH RTP because of additional content.
Download game WITH RTP; 
https://www.mediafire.com/?e6hvl2qxtlgi9mb
299MB
Want to watch a trailer before you decide? Watch it on Youtube here;  
Chosen mainly revolves around the main character, Edge.
Edge lives in Shinseina village, a sacred village that has protected an ancient sword for two thousand 
years, the 'God's Tear'.
Like most of the villagers of Shinseina, Edge was taught to protect the God's Tear from a young age.
Since the death of his mother and the disappearance of his father, Edge struggles with life.
Protecting the God's Tear and believing that his father, though gone, is still out there 
somewhere, are the only things keeping Edge going. And that one day Edge will find him.
One day an evil lord, Lord Akuma, finally finds Shinseina village, brainwashed soldiers
in his place enter the village uninvited to take what's not rightfully their's.
To prevent the ancient sword from getting into the wrong hands, Edge takes the 
sword for his own, without knowing an important myth behind the sword's history.
Edge;
 A 17 year old boy that lives in Shinseina village. His recent dreams have shown him that his life is about to change.
           Destined to pull a powerful sword out of it's two thousandth year slumber, Edge is the one that will for fill an ancient myth.
           Concept art I drew for Edge.
Serenity;
 This 16 year old orphan lives in the same village as Edge. She feels a deep connection with him also.
                 Though she looks innocent, she's surprisingly strong.
Myste;
 This mage also comes from Shinseina village, though she was exiled for practicing magic for the good of the village,
               she's stayed in close contact with Edge and Serenity and helps them along their journey.
Theo;
 Known as a royal guard from Rosefalcon kingdom. One of two protectors of the queen of Rosefalcon.
            Joining the party later on in the game, he luckily helps the party by saving them from the skin of their teeth. Their journey 
            wouldn't progress without him.
   -
EDIT
-
New facesets and sprites
Updated Maps
        (Because of these updates the trailer will seem a little different from the game)
   -
Credits to
-
Frontier works: Futuristic heroes and BGM.
         (facesets, sprites, busts and BGM)
Reedo: Side battle script
Last edited by a moderator: