Warper
Joined

Aug 4, 2015
Messages

4
Reaction score

6
First Language

French
Primarily Uses

N/A

- Foreword -

Chromagia was made with RPG Maker 2003, so do not expect any script or particular complex mechanics. It is just a straighforward old-school-ish RPG made by someone who merely want to tell a story rather then revolutionize the genre.
Also I think it is important to mention that English is not my first language so there might be some mistakes both in my presentation and in the game. So please be indulgent and feel free to correct any mistake you find.


​
I) Universe​
Chromagia is a phantasmagorical world filled with a mysterious particle called
C
h
r
o
m
a
. The presence of chroma seems to be the reason why the Chromagian continents can float and people can use magic. Magic holds a very important place in Chromagia and is strongly related to color. For instance,
red magic
allows people to control
what is red
and
blue magic
allows people to control
what is blue
etc...
People excelling at using color magic are simply called "mages" or "wizards" and are regarded as the elite of the society.

As mysterious as chroma can be, there is something even more disturbing in Chromagia. Below the floating continents exists a grayish thick cloud called The Myst. This threatening mass prevents the Chromagian people to see what the bottom of the world is like. It is also said to sucks up all those who get too close to it...

Green Sea - The World's Summit
The highest continent of Chromagia on which was build
Magisca
,
the greatest academy of magic, and
Lenore
, the capital of light. Green sea is mainly composed of vast stretches of grass and seems to be the continent on which chroma is the most present.
Bellaguna - The Blue Island

A large oriental-inspired city protected by a gigantic spherical ocean. Bellaguna is a touristic city-state ruled with an iron fist by Queen Aquamaria. It is the second highest continent.

Jollywood - The Green Empire

The third highest continent of Chromagia. Jollywood's upper part is an immense and luxurious forest while its lower part is a dangerous, maze-like jungle.


Amaranth - The Fire Land
A continent divided in two enemy territories that have been battling each other since immemorial times;
Bourbier Souffrance
on the west, and
The Palace of Crystailles
on the east. Amaranth is the fourth highest continent.
Drearymoor - The Cursed Ruins

The lowest continent of Chromagia. A desert area where can be found the remains of an ancient civilization that went extinct long ago. Nobody seems to live on Drearymoor anymore.
The Abyss - The Bottom Of The World
The name given to the unknown part of the world that remains hidden beneath the Myst...
II) Characters
​
Dolce Kadabra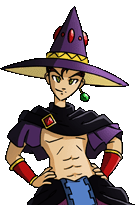 Class: Black mage
Ability: Darkness magic
Type: Ballanced
An energetic and ambitious young boy who lives in a small village on Green Sea. His biggest dream is to become the most powerful black mage of the world. Because his family couldn't afford the entry fee, he had been applying for Magisca's scholarship program for years and years until his profile finally got accepted.
Carmine Rubicantez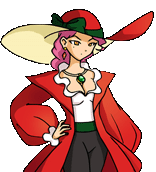 Class: Red mage
Ability: Quartz magic
Type: Cannon glass
A serious young woman who studies red magic at Magisca Academy. She is from an aristocratic family that has been serving the King of Lenore for many generations. Carmine works really hard to become the next royal mage. She is best friend with her classmate, Viridis.
Viridis Primavera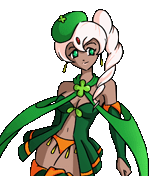 Class: Green mage
Ability: Nature magic
Type: Healer
This exotic beauty is no other than the princess of Jollywood. She definitely seems more concerned by her social life than by her studies and is considered by many "the most popular girl of the academy." Viridis never gets away from her best friend, Carmine.
Azuro Lazuli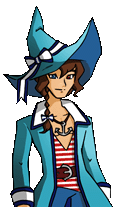 Class: Blue mage
Ability: Water magic
Type: Tank
A charming wizard from Bellaguna. He is soft and discrete and nobody really knows about his background. Azuro's secretive nature makes him very popular among the girls but he does not seem to care much.
Lemres Leblanc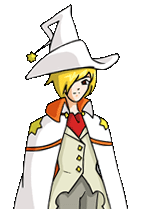 Class : White mage
Ability: Light magic
Type: Well-rounded
This proud wizard is a white magic prodigy. Because his father is the duke of Lenore, Lemres is promised to a glorious future in the Capital of Light. He is well aware of his privileged position and spends most of his time dating the female students and putting everybody else down.
Mercutio Lavantine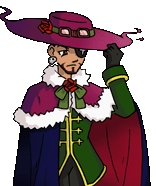 Class: Purple mage
Ability: Perfume magic
Type: Status inflicting
A cynical and nonchalent individual who has been teaching at Magisca for a few years. He is said to be a former adventurer who traveled the world seeking for treasures and excitement. Even though his teaching skills are questionable, he is a formidable spell caster.
III) Plot
​
The five aforementioned magic students have been selected to go on a survival training in Drearymoor, the lowest continent of Chromagia. An exciting news for some, a terrible omen for others. Indeed, Drearymoor is said to be a cursed place, and the five students who went there last year never came back... Mere coincidence or real danger? The five wizards along with their professor are going to experience a journey that will change them and their perception of the world for ever.
IV) Gameplay
​
There is nothing much about the gameplay, it's a rather basic RPG with some inovative-wannabe options here and there.
Chromalith
These stones will restore the party's health in exchange for some CP (MP.)
You may as well decide to destroy them to obtain chromalith shards that can be used at anytime to recover all the party's CP.
Green spirits
These fairies will restore the party's CP under certain circumstances.
Most of the time after you did something good.
The particularity of Chromagia's battle system is that the heroes cannot physically attack the enemies, so don't be surprised not to see the [Attack] command displayed during battles. Since they are all mages, they only attack using magic, and spells require Chroma Points (CP) to be cast. Fortunately, each character is able to use the "Transe" command to recover their CP. The battle system is all about maintaining a good balance between spell casting and CP managing.
Here is a list of the commands displayed in battle mode :
- [Magic] : cast color spells including damage-dealing spells, status-inducing spells, healing spells etc...
- [Transe] : cast transe spells that allow you to recover various amounts of CP in exchange for action turns.
- [Item] : use items
- [Guard] : pretty self-explanatory
- [Flee] : try to run away from the battle (duh...!)
- [Special] : yet to come.
There are no elemental weaknesses in Chromagia. Instead Weaknesses and resistances are based on complementary colors:
-
Red
and
Green
are effective against each other
-
Blue
and
Orange
-
Yellow
and
Purple
-
Pink
and
Brown
-
White
and
Black
Which means that in order to deal maximum damage to your enemies, you must attack them with their complementary colors.
Also, using an orange magic spell on an orange enemies won't do much damage. It may even heal the monster.
V) Demo
​
The demo lasts for 2 to 5 hours (depending on the way you play) and includes :
- Two continent and a half to visit
- Six playable characters
- Five dungeons
/!\ You don't need to have R2K3 installed on your computer to play this game.

/!\ You must extract the files if you want the game to run properly
/!\ The demo tells you when it's over, so keep playing until you see the demo ending message.
Download link:
http://www.mediafire.com/file/jnu5jps93byl6wy/Eng Rainbow project.lzh
VI) Screenshots
​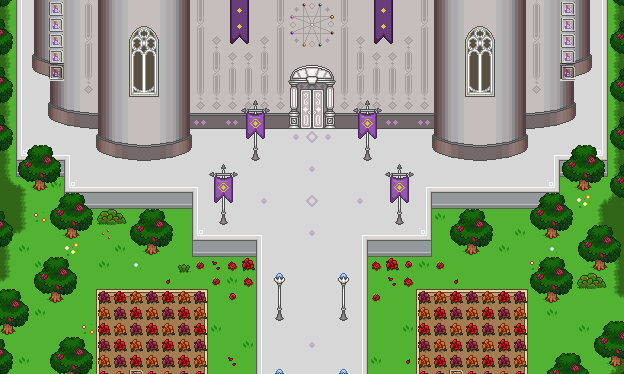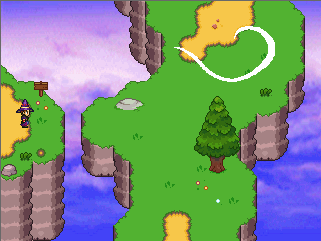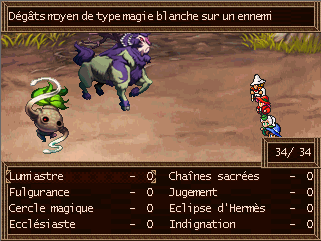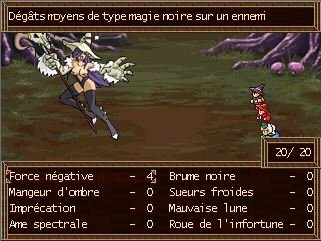 Please leave your comments and ideas.
Thanks for taking some time to check this post
Last edited: