Forever lost in the Tea Room of Despair
Joined

Jun 22, 2019
Messages

48
Reaction score

17
First Language

English
Primarily Uses

RMMV
*Que cheesy 80's b movie trailer music here*
Experience the horrors of science with no limits.
Witness the tragedy of man brought to the brink of existence and of madness once thought to only be experienced in your wildest of dreams.
Watch the neon glow of the wasteland, coming to a future near you!!!
An ultraviolent, 80's inspired Cyberpunk RPG, City of Dust is a game of choice and consequence. Where no two playthroughs are ever quite the same, and there are often half a dozen ways to solve a single problem.
Do you want to be a Masochistic cook who specializes in knives? An unarmed scientist who's meek and just wants to be left alone? Maybe you want to be a Sociopathic Actor who knows his way around a shotgun?! All choices are possible, and the combinations are (not so) limitless! Build your class based on a variety of 8 weapon specializations, 16 Psychological traits, and 13 old world professions.
A tactical turn-based battle system inspired by the likes of fallout 1 & 2, Arcanum, Wasteland, and Xcom.
Forgo leveling in turn of making choices that offer new skills, abilities, and traits. Your character evolves and changes as you make choices throughout their journey. Kill, sneak, or talk your way out of nearly every situation. The world is created from the ground up to be an open canvas for freedom of choice and roleplaying
​
Also, do not forget the terrible but colorfully self-made sprites!!!
City of Dust- Chapter 1: Beware the Faceless Cult
Want to playtest and offer feedback for chapter one?!
Download from this link and maybe that reference guide and enjoy.
Update:
9/28/2020 More battle balance and other fun things!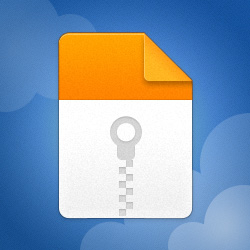 MediaFire is a simple to use free service that lets you put all your photos, documents, music, and video in a single place so you can access them anywhere and share them everywhere.
Last edited: