Regular
Joined

Jan 8, 2016
Messages

103
Reaction score

169
First Language

English
Primarily Uses

"Battle in an evolving boss fight and grow your characters to face the challenge."
​
- - - Gameplay Elements - - -​
A tutorial boss that gives you an interactive introduction to the core knowledge you will need to succeed in future possible conquests.
An overarching Boss 'mindset' that you can observe to help plan current and future actions you should take.
A twist on the common rock>paper>scissors that creates an additional layer to guide who might want to target, while doubling as a way to plan what monster could give you the most trouble in the future.
A shared method across all your characters to recover health during battle that creates a balance of risk, reward and thoughtful timing.
Characters that grow inside the battle, with a focused pair of techniques you can learn at the most opportune time, or when you aren't busy surviving.
- - - Full playthrough (minus tutorial) - - -
I'd recommend just looking through bits and pieces of this video to see if you might be interested in it, then trying the tutorial boss (about <10 minutes). The reason for this is, though I know at least a few bad moves I ended up making, without the context of the tutorial the actions taken aren't necessarily understandable, and you may spoil the boss's patterns for yourself which is an element of the learning experience.​
Feel free to watch it all though, the above is just a heads up in-case you'd like to experience more first hand.
​
- - -
Screenshots
- - -
- Selecting a skill to use-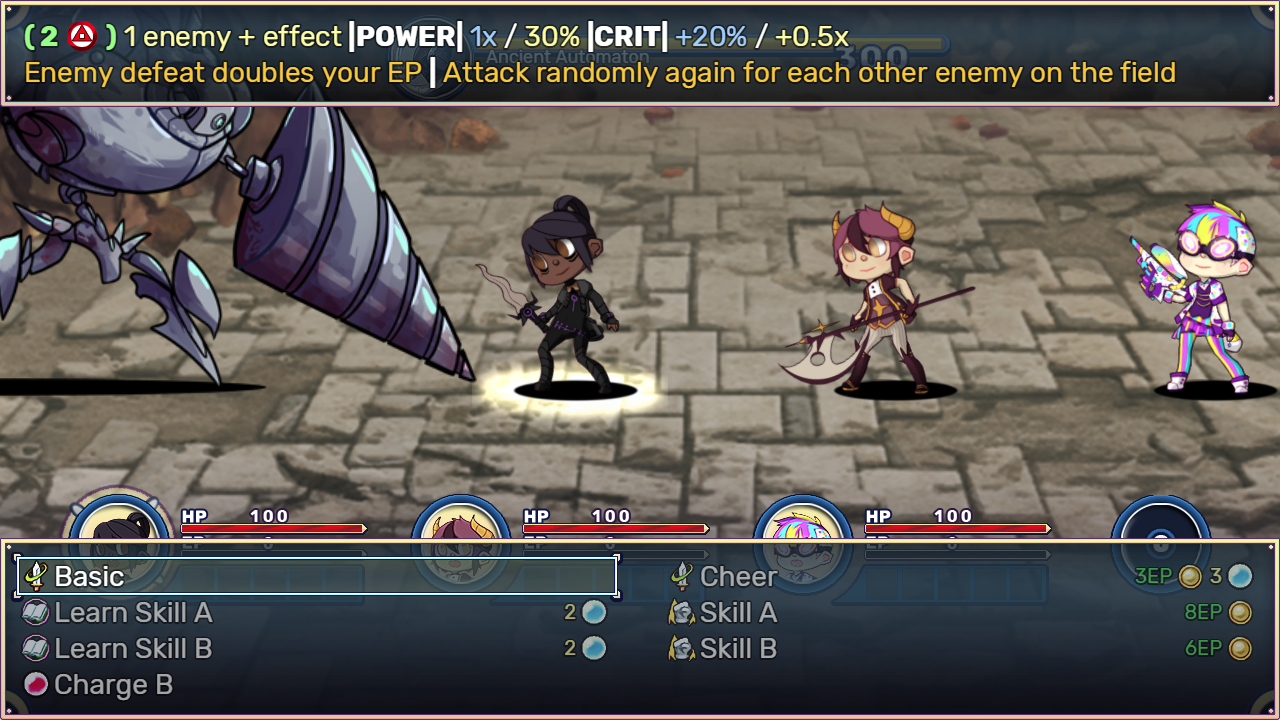 - Choosing your next conquest -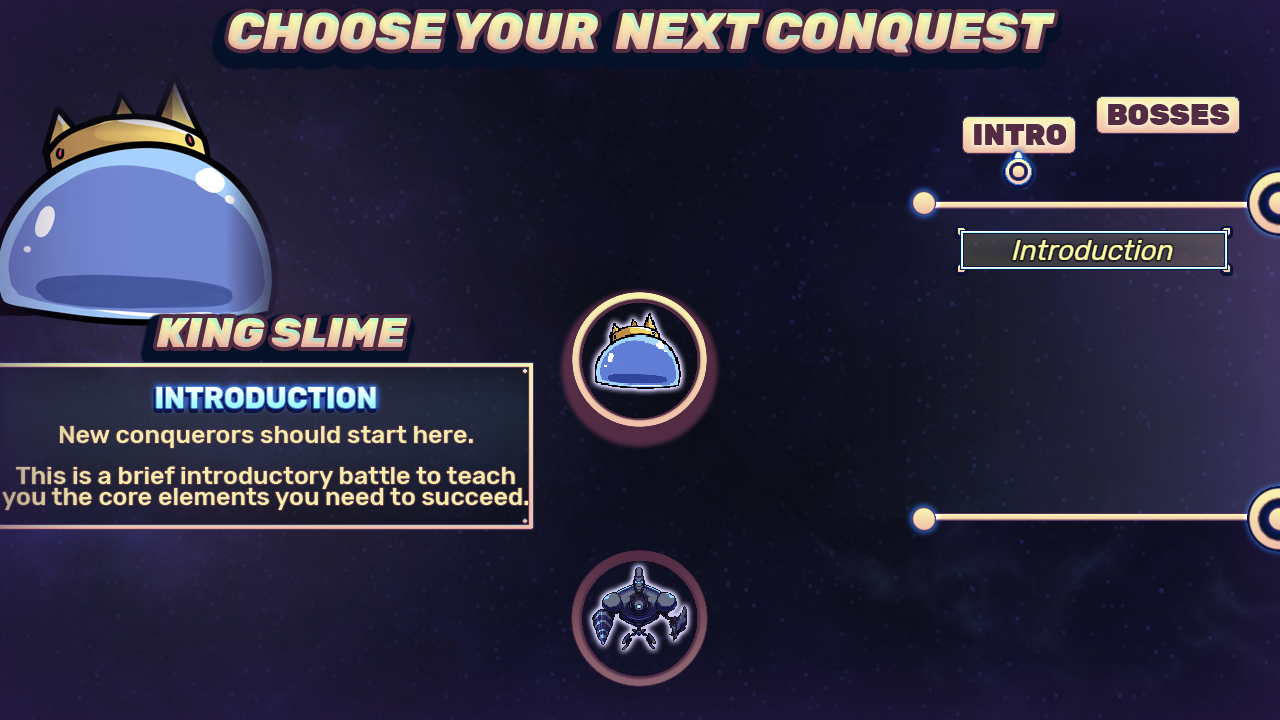 - A moment in the tutorial -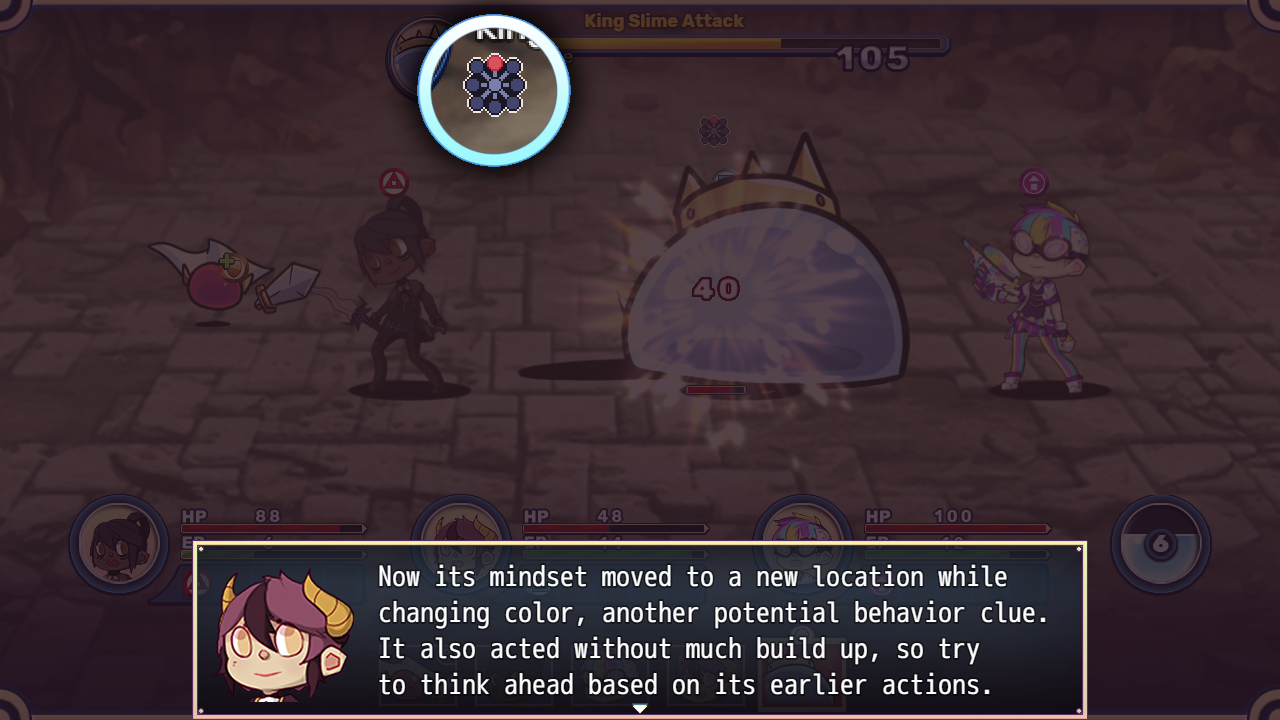 - A battle not going too well -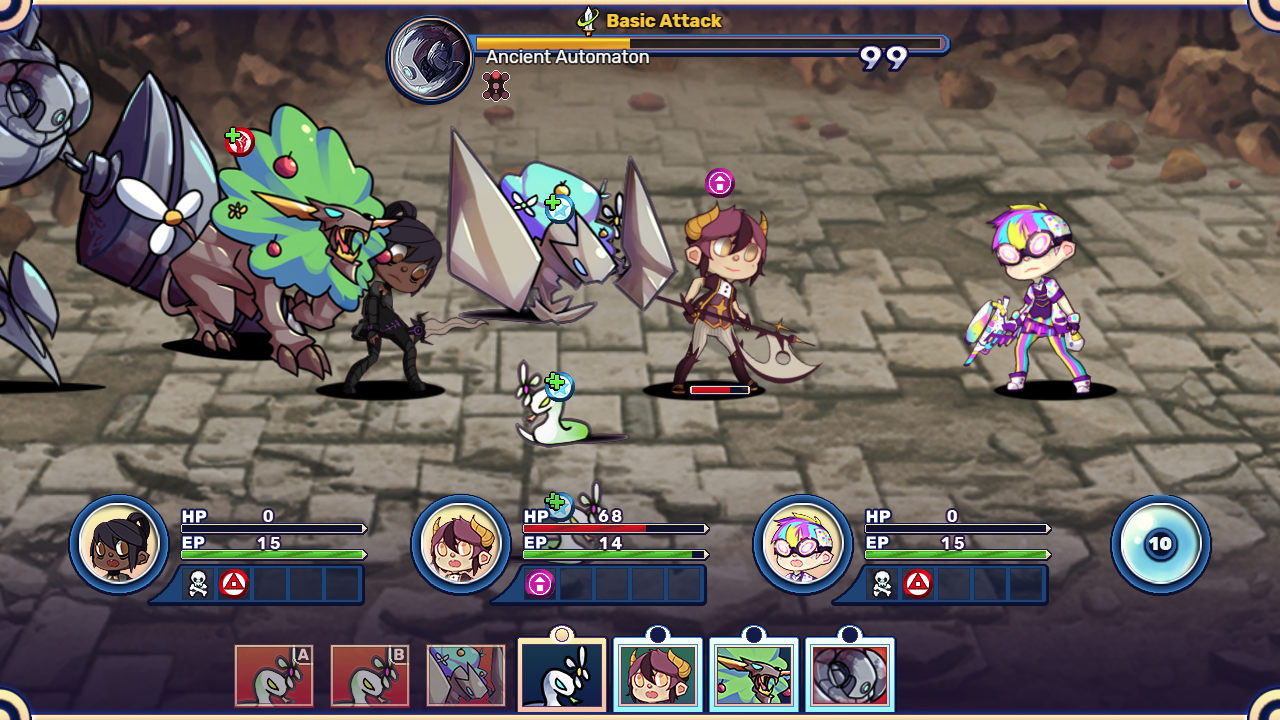 - A failed conquest -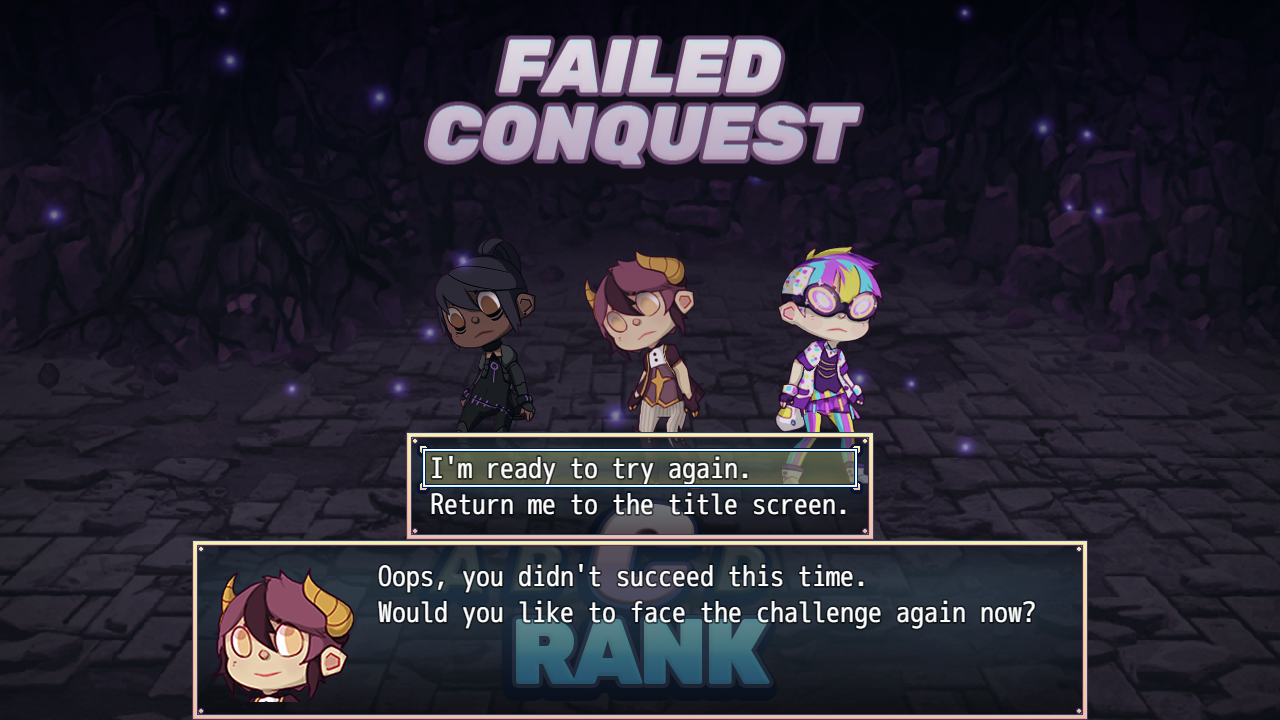 - - -
Credits
- - -
- - -
Download/Game Page
- - -
https://itch.io/jam/igmc2017/rate/191396
- - -
Final Notes
- - -​
I spent the large majority of the time just trying to get things working/polished, so regrettably there
isn't really variation in the enemies skills beyond stats/stances, though that and their varied buffs help.
However I'm really happy with the overarching Boss mindset/stance system and character skills with
micro goals to power them up. I hope you enjoy interacting with the the spawned enemies and navigating
the characters skills as you learn them and work out how to best use them to clear the field as the
Boss's mindset develops.
Yes, beyond the tutorial boss (which was made after the standard boss) there's only the one Boss.
I hope you enjoy the challenge all the systems present together though, and I'd love to hear if
you may be interested in more Boss battles with further varied enemies, as now that the system
is all in place I'd be happy to add new conquests for you to try and achieve depending on interest.