Veteran
Joined

Aug 2, 2015
Messages

169
Reaction score

26
First Language

English
Primarily Uses
Common Event Window​
v1.00​
 ​
Free to use in both commercial and non-commercial projects.​
Credit will be appreciated, but not needed.​
 ​
This plugin will add a customizable scene to your game. In it, the player will be able to choose from a list of commands that will trigger common events. You can name the commands, link them to a common event and enable them to show up.
What can you do with this? Imagine you want a menu option called "Extras" that opens a new window with "Music", "Creatures", etc.,
You can have that.
Let's make something interesting with this: A window that allows the player to choose characters from party to talk to them, see inventory or dismiss. This is something you NEED if you're making an open world with 30+ possible companions.
ATENTION: I'm sorry for the size of the text in the images, I don't have time to change them again, CTRL+/- will be your friend.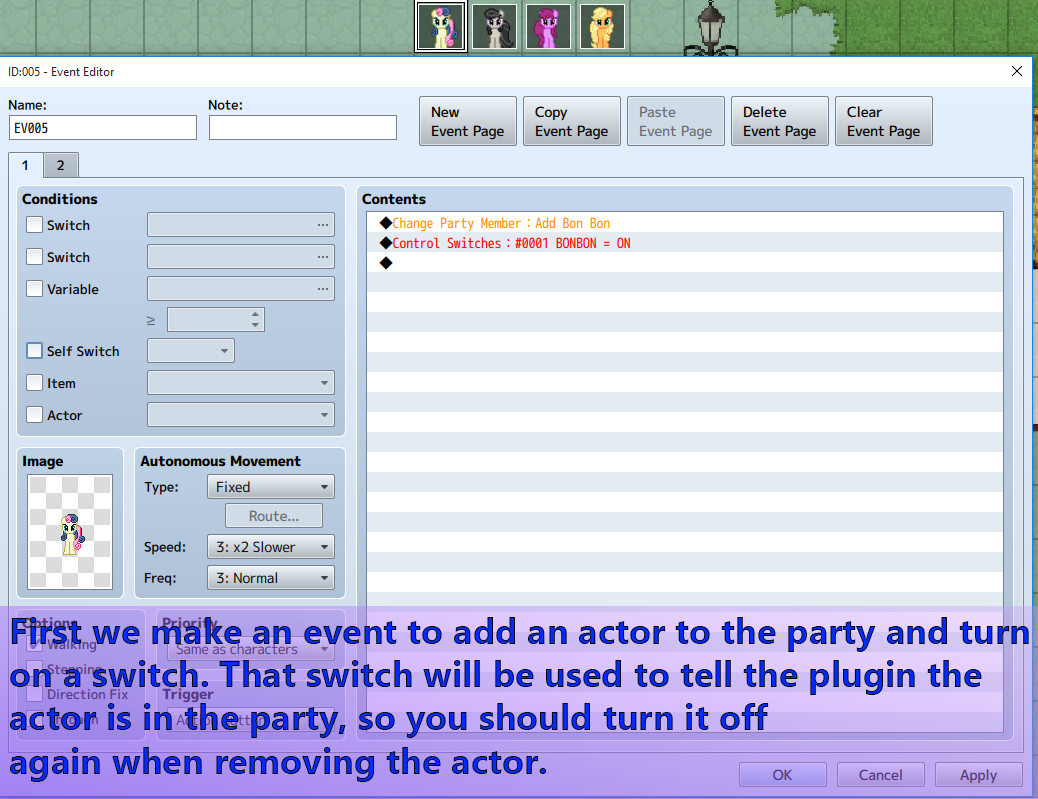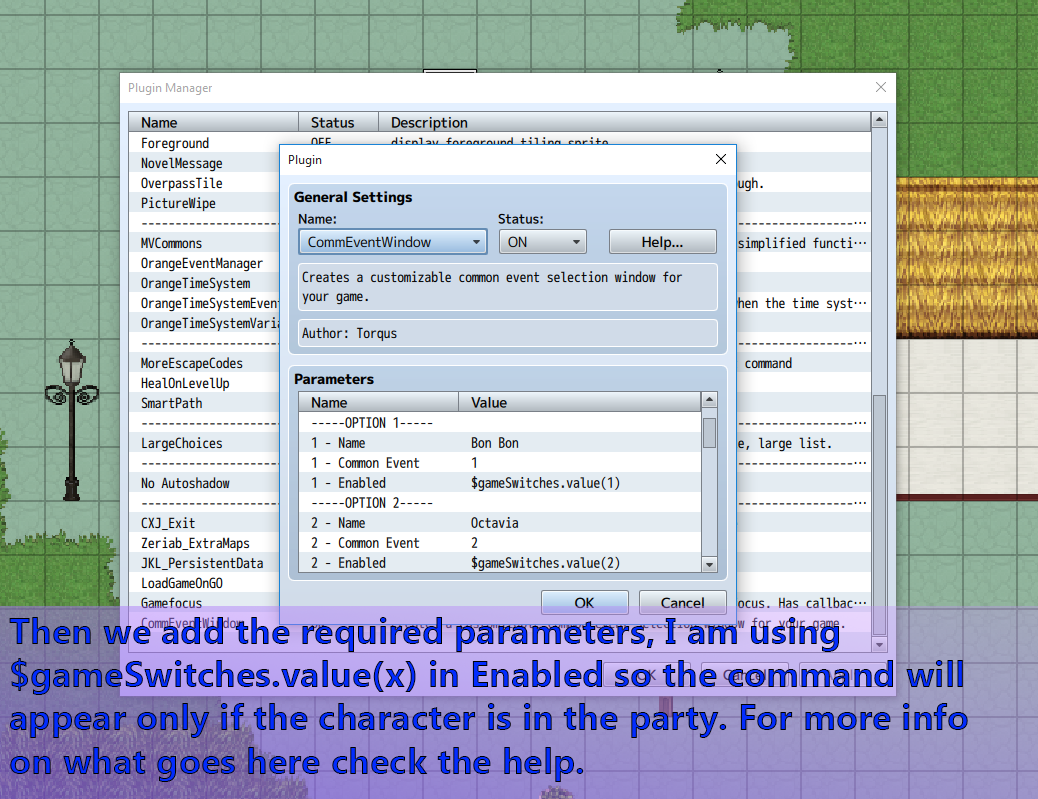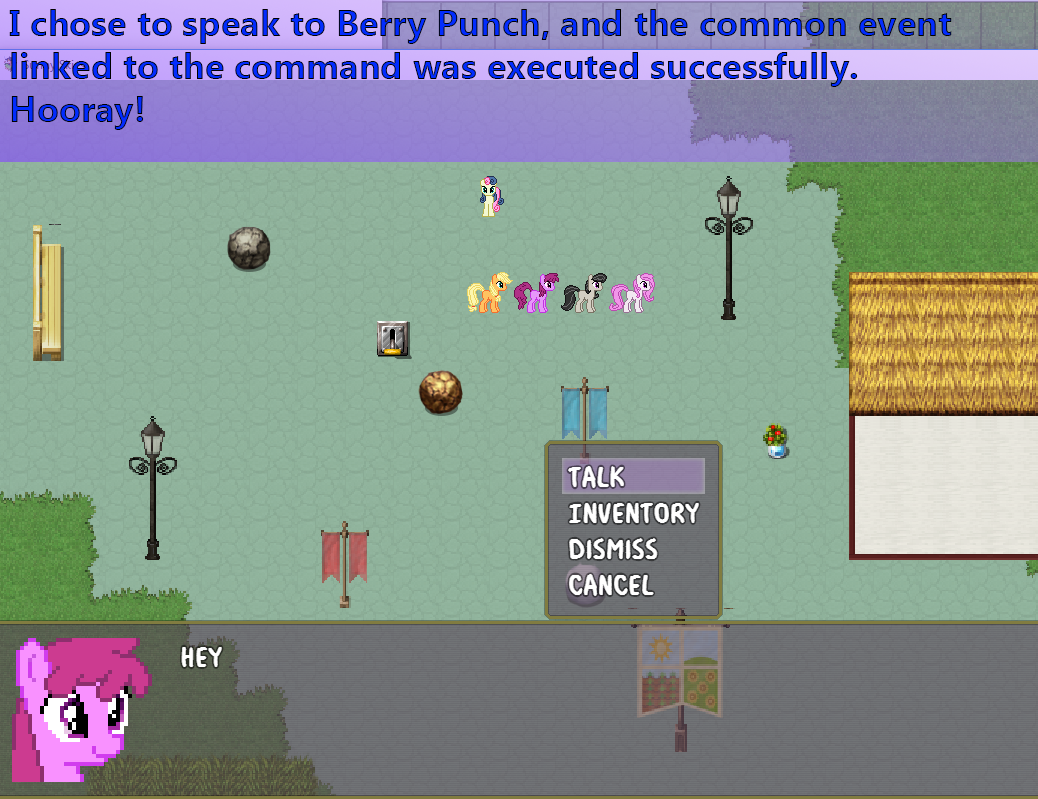 (yay for ponies)
This plugin has space for improvement, a lot actually, and I'm planning on doing that later.
For now it only allows up to 8 common events, but I'll make it work with more, I just want to learn how to do some things better before doing that. I took a lot from the Main Menu Manager plugin to make this work properly.
I found no bugs during the making of this, if you find any, please post them here.
With nothing else to say, here's the download link:
CLICK ME NOW
Last edited by a moderator: