Veteran
Joined

Apr 1, 2014
Messages

276
Reaction score

138
First Language

English
Primarily Uses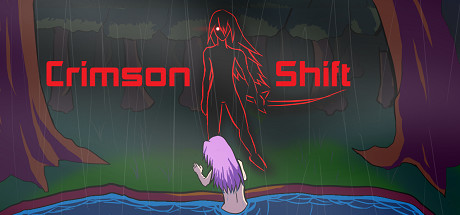 Available on Steam(
release on the 30th of april
)

Story:
The story is about a girl called Naokee. She's forced to become an assassin after being taken from her place of origin. As time goes on, she encounters people who are willing to help her break free and learn the truth, as the technologically advancing city is slowly thrown into chaos.
You're trying to take her towards the end result you see fit, as you can influence aspects of her personality so she prioritizes certain things over others. There is no good or bad ending, there's only action and consequence. The connection to her can only be severed by death.
Gameplay:
The game is a sci-fi, fast paced, turn-based RPG where split-second decisions can decide a fight. Utilizing the combo-system of the game, the player is allowed to gain significant advantage over the enemy, but one wrong move and everything can go wrong.
As for the non-combat part of the game, the player has to make decisions to drive the game forward, and the ending is decided based on those decisions.
Game features:
- Fast paced turn based battles.
- Combat based on combo system.
- Dark, futuristic atmosphere accompanied by a dark story
- Multiple Endings based on player choice.
- Assassination System - Avoid direct confrontation by Assassinating enemies.
- Challenging, unique combat
- Forming Naokee's personality/attitude through choice
Screenshots:
Spoiler
Download:
Demo
[RTP Included][Mega.nz]
Credits:
Scripting:

Degica
Yanfly
Napoleon
Victor Sant
Archeia
Vlue
Khas
NeonBlack
Shaz
Kread-EX
Zeus81
RPG Maker Systems
AdiktuzMiko
modern algebra
DoubleX
Yami
Moghunter
Hime
Woratana
Helladen
Nerdigaming
Moby

Graphics

Nandee - Atasuke10
Degica
Celianna
Refmap – First Seed Material
Matseb
Avery
Enterbrain


Sound

Degica
D.C Kairi Sawler
Sinakhai
Fantozzi
Taira Komori
Cman-634
Avakar
Joel Steudler
Murray Atkinson
JDB Artist
Jake D. Bind
Darren Curtis
Clydous
Benchico
Premium Beat
Aaron Krogh


[Copyright](C) 2015 DEGICA, LTD
Musician: Scythuz

[Copyright](C) Murray Atkinson

[Copyright](C) 2015 DEGICA Co., LTD;
Pack Creator: JDB Artist.

[Copyright](C) 2015 DEGICA Co., LTD;
Pack Creator: Joel Steudler.

[Copyright](C) 2015 DEGICA Co., LTD
Musician: D.C. Kairi Sawler

Pack Creator:
Joel Steudler
Publisher
DEGICA Co., LTD
Feedback is appreciated!!
Last edited: