Overly Ambitious
Created with RPG Maker VX Ace, Tofu Sheets Visual presents....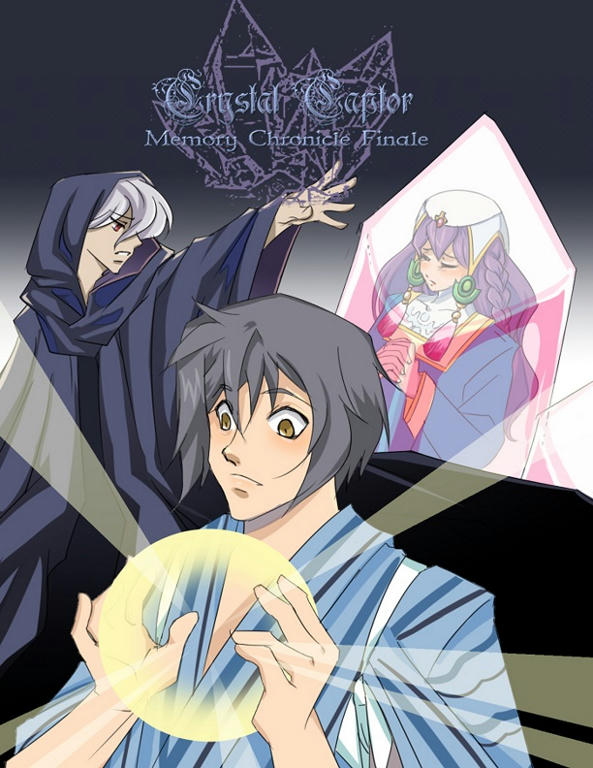 Ranked #1 out of 28 entries for "So Bad, It's Good!" Jam 2017

Trailer/Opening

SYNOPSIS
Moses Reeve is the son of two pirates, the laid back Bobby and the broom-wielding Callie. Lately, he has mysteriously been hearing a voice in his head. Recently, his mother decided to adopt him a brother whom he doesn't get along with. But one day, a mysterious portal opens, dropping off a mysterious, pale-looking cloaked-guy desperately seeking the fragmented heart of his beloved Amina, whose soul energy has been crystalised across the galaxy. Thus, Moses becomes a Crystal Captor for destiny's sake, reluctantly allowing his adopted brother to tag along to aid him whose been enticed by the reward money. What epic adventure shall ensue on this quest to save some girl they don't know for some mysterious guy who appeared out of nowhere.
CHARACTERS
FEATURES:
(note some of the features are listed sarcastically or jokingly due to the jam's theme)
- GORGEOUS mapping, utilising only the default tilesets of the RPG Maker VX Ace engine!

- Be utterly DAZZLED by the sheer depth of the characters!

- Fantastic and well-balanced story pacing, nothing feels awkward or rushed or whatever... nope

- Such an original plot totally not ripping-off elements of much better series

- Super challenging boss fights and random encounters that you must use all of your skillz to defeat!

- Brilliant mind-numbing plot twists that will break your heart and quite possibly your brain

- Voice acted event scenes, because we can! And nope, you can't skip them~

- Spacebar (or Enter) whatever you see, because it might harbour a secret item or at least some dialogue with important choices!

- A truly reflective cover art to display the great wonder of this masterpiece... totally not an epic-cover-to-entice-you-to-play-this-crap scheme, right?

- There's also 5 original musics in here <3

- Oh, and IT'S FREE!
SCREENSHOTS
DOWNLOAD FOR FREE
DEV NOTES
I am proud to reveal our third completed project, "Crystal Captor: Memory Chronicle Finale". This was an entry for the
"So Bad, It's Good!" Jam
at itch.io, and man, did I have a lot of fun writing this! We had 1 week to make this game. This is my first finished game on the engine RPG Maker VX Ace. It has voice acted cutscenes, about 600+ lines are voiced by a total of 10 of us--everyone was quite speedy in their delivery. The script was written in about 2 days time. The cover took about 3 days for my artist to draw, I believe? Most of the bulk of the work was mapping and eventing and modifying moves, making new ones, adding items, etc. Now since I am so used to making visual novels, the cutscenes can run a bit on the long side, so this is pretty story-heavy--therefore, I made sure to event in Save Screens in between certain cutscenes that may run a little long as you can't save in the middle of dialogue. We really hope you enjoy the game, we certainly had a lot of fun making it! As per the theme, I think you have an idea of what to expect hehehe~ Nevertheless, have fun!
ASSETS:
Inkhana (the beautiful cover art), Doodled (5 original musics), Alcaknight (free to use end song), Chocolate Mint Tree (a couple sprites/facesets), Division Heaven (one faceset/battler), freesound.org for a couple ambience, HimeWorks Battle Music script, EVERYTHING ELSE IS DEFAULT RTP. Writing/Eventing/Mapping by Kokoro Hane.
Last edited: