Veteran
Joined

May 9, 2014
Messages

66
Reaction score

30
First Language

Olde Englishe
Primarily Uses

​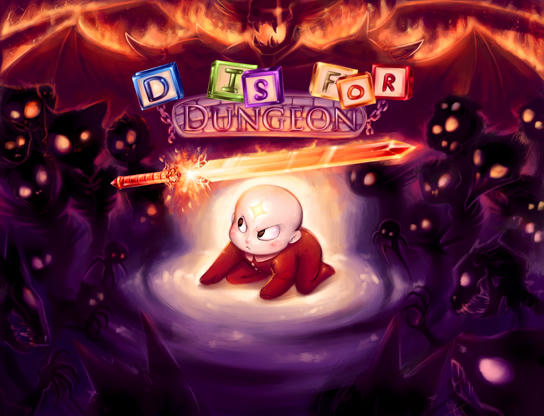 Hello and salutations! D is for Dungeon is my first completed RPG Maker game. 
It is a story of Love and Betrayal. Of Good and Evil. Of Life and Death. Of Truth and Lies. 
At least it would be. But it was made in a month for the Humble Bundle Contest. 
It should take you a good afternoon to finish on the harder difficulties.
Have fun! I know I had a lot of fun making it.  
Download Links:
(Version 2.0 is live!!!)  
With RTP:
Get it while it's hot. 42.77 MB
Without RTP:
For those who like to save computer memory. 8.88 MB
Story Synopsis:
In a world of monsters and kings there is a legend of a great evil that appears every 500 years to ravage the countryside. It is at this time that a hero appears bearing the mark of light to quell the darkness and return peace to the lands. It is an ancient tale that has been repeated time and time again without change. Until one day the evil returns...20 years earlier than normal. The search for the hero begins and the people scour the lands until they find their champion with the mark of light...in a crib. Can the hero of light stand a chance against the forces of darkness in this state? That all depends on you.
Characters:
Hero of Light: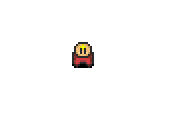 This is you. Born into a time of evil it is your task to conquer the dungeons and defeat The Darkness. He uses telekinesis. It's quite useful.  
Pimp Fandango:
The shopkeep of the dungeon. A mysterious businessman that comes and goes as he pleases. He sells you equipment, items, skill scrolls and souls to summon ancient heroes to join your party. Pretty useful guy to have around.  
Attack Classes: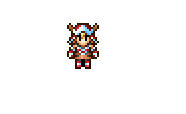 Armsmaster. Master of arms, armament and armor. Can equip nearly all equipment and her various strike skills give her an edge in battle.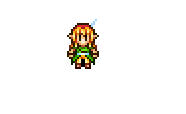 Marksman. Who's actually a markswoman if you think about it. She excels with ranged weapons and skills to ignore enemy's defense.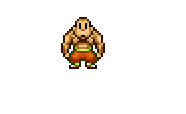 Pitfighter. A bull of a man that fights dirty but effectively. Mainly equips clubs he specializes in status effects and vicious attacks.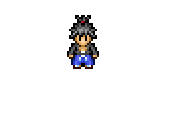 Swordace. A master of the blade and slicing arts. Uses speedy skills to give himself the edge over the competition.  
Magik Classes: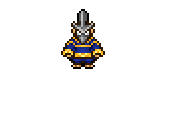 Acolyte. A mountain of a man that sold his soul for great power. Casts curse-element magik that deals great damage as well as death and status magik.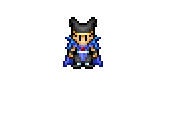 Magus. A devotee of the magik arts that sought immortality. A master of brains he casts numerous magik-element attacks as all shapes and sizes.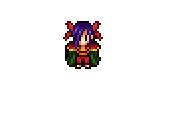 Pyrolancer. Master of lance and flames. Hence the name. She is able to wield both with great efficiency and burns all with her fire-elemental skills.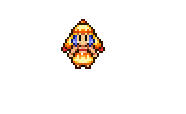 Spellslinger. Whose quick dances zap the enemy in their tracks. A very quick caster who can renew her MP easily to keep the damage coming.  
Support Classes: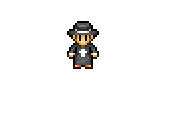 Ascended. His soul was devoted to the great healing deities. Wields healing magik of all kinds for great support. Just keep him brainy.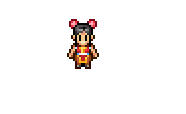 Mantrist. Her mastery of chi once helped her lead vast armies. Master of group buffs and unique support skills.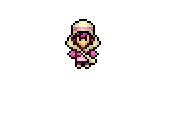 Peddler. A master of coin that once bought the world. An eccentric class that has its uses and will help any hero get back on their feet financially.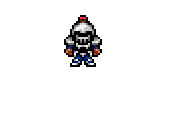 Sentinel. A knight sworn to protect those he deems loyal. A bulky juggernaut that specializes in keeping physical damage down.
Screenshots: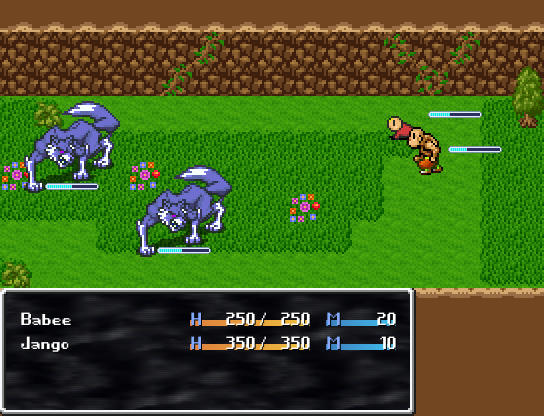 Wolves. An RPG staple.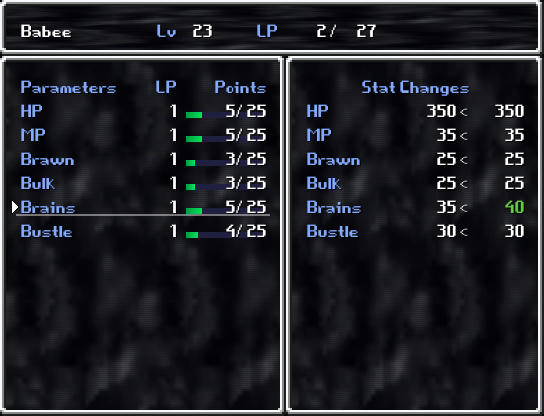 Mmmmm. Stats.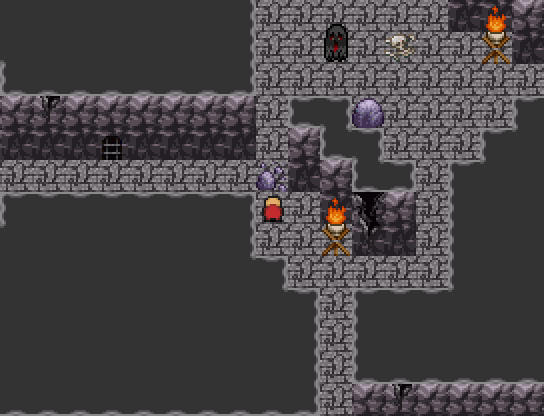 I ain't afraid of no ghosts.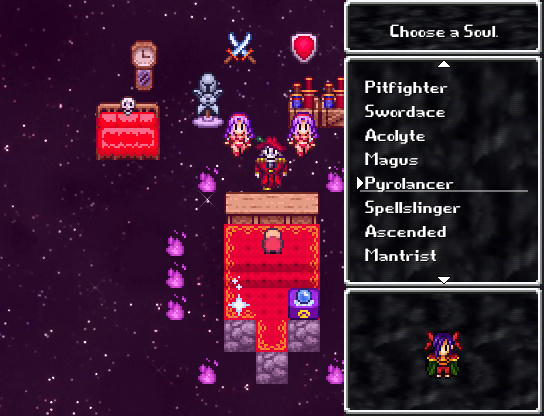 Just a baby soul shopping.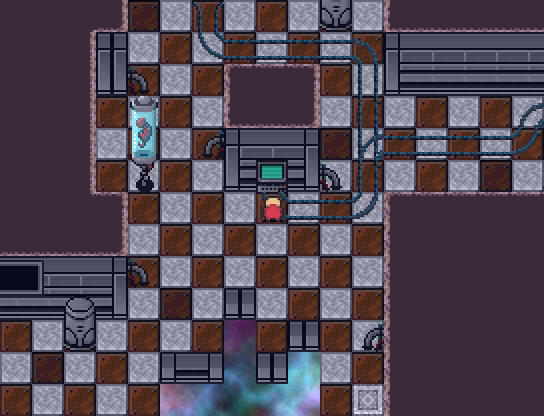 Hacking into the matrix.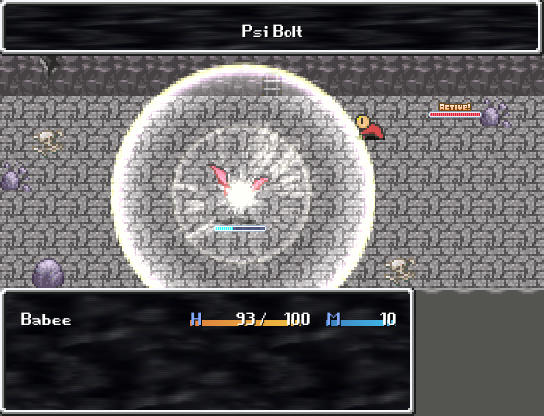 Lens-flare hoooooo!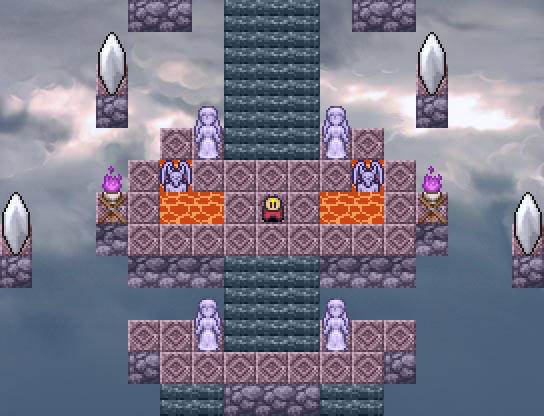 Spoilers. This is the final area.
Features:
Active Time Battle System with up to 4 party members. Use your wits to act before the monsters do.
3 different difficulties. Choose "Casual", "Hardcore" or "Grinder" to fit your play-style.
Make the characters all your own by customizing all the parameters each level and choosing up to 66 skills to equip.
Choose your allies wisely from among 12 unique classes from "Armsmaster" to "Pyrolancer" to "Sentinel".
Traverse 25 floors in 4 unique locales crawling with treasures, monsters and puzzles.
No random encounters. Monsters roam the floors and chase the player when they spot them.
If you like what you see you can always throw me a vote his way for the indie contest.
http://contest.rpgmakerweb.com/game/view/id/402#.U7O87fldXuN
Last edited by a moderator: