Lvl 4000 Humanoid
Joined

Sep 2, 2013
Messages

693
Reaction score

576
First Language

English
Primarily Uses

RMMZ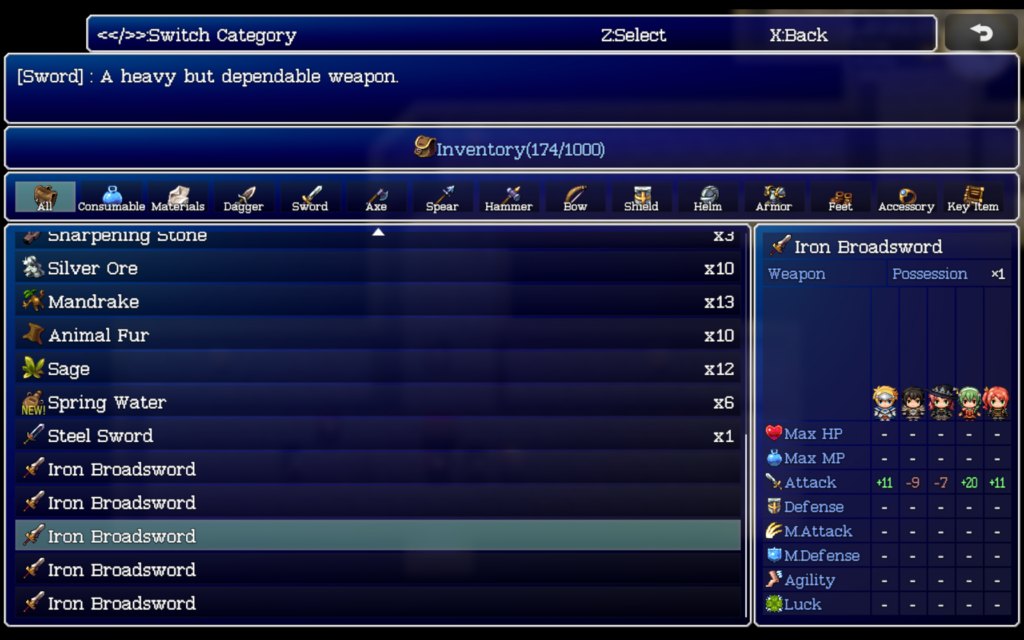 Independent Items​
Everyone should know what this one does. It allows you to use independent items in your game. Simply by using note tags, you can set items, weapons, or armour in the database to be independent. What this means is that items with this note tag will never stack. Its properties will become unique, almost as if a new item were added to the database. Even though this plugin is pretty straight-forward on its own, it can be used to support more advanced plugins later. I have future plugins planned that will require this to work.
Features​
Using note tags, you can make items, weapons, and armour independent.
In the plugin parameters, you can choose to hide the ": 99" information all together for independent items only.
Compatibility patches have been made to other DM Series plugins to work with independent items.
Compatibility​
Terms of Use​
1. Do NOT claim ownership or take any code for your own plugins.
2. Do NOT redistribute or resell any of the source code under any circumstances.
3. This plugin is free to be used in any non-commercial game.
4. This plugin can be used in commercial games provided you have successfully purchased a commercial licence from
www.dmplugins.com
. You can begin the process by clicking the red "Buy" button found at the bottom of the plugin page.
Download​
Link to plugin page
Happy Rpg Making!
Last edited: