Archmage of Procrastination
Joined

Jun 27, 2017
Messages

252
Reaction score

162
First Language

English
Primarily Uses

RMVXA
Well, I never thought the first game I'd release would be a jam game, but here we are!
Eat the King is a lighthearted, bitesized turn-based tactical RPG that dares to ask the question "What if Fire Emblem, but zombies?"
Control the recently-risen Steve as he seeks to consume the brains of the wisest (maybe) and most noble (also maybe) person in the realm, King Lyon himself! Use a combination of sharp claws, jagged teeth, eldritch magic and prayers to the gods of hell to get Steve's dinner sorted.
Created for the RPG Maker Jam #3 with the theme of "contagious", Eat the King was made in 4 days with the self-imposed goal of using as little RTP material as possible. Filled with cute sprites, retro tiles and sparkly pixel animations, Eat the King is hopefully charming to look at and enjoyable to play!
Features
Shiny graphics! Go on, open up the screenshots and have a look, they're lovely.
Tactical combat system! Do you like Fire Emblem and Final Fantasy Tactics? Well, this game isn't nearly as good as them. I had four days, man, cut me some slack. But if you like those, this is up your street!
Bad jokes! A lighthearted tone combines with dry British sarcasm and Glaswegian-style self-deprecation to create a hitherto undiscovered level of comedic genius. Okay, that was all nonsense, I know I'm not funny, and the jokes in this aren't either, but you might chuckle? I'll settle for a grin, even.
Short length! Free! It'll only take an hour at most to play through, so if you pick it up and hate it, at least you didn't spend that much time or money on it!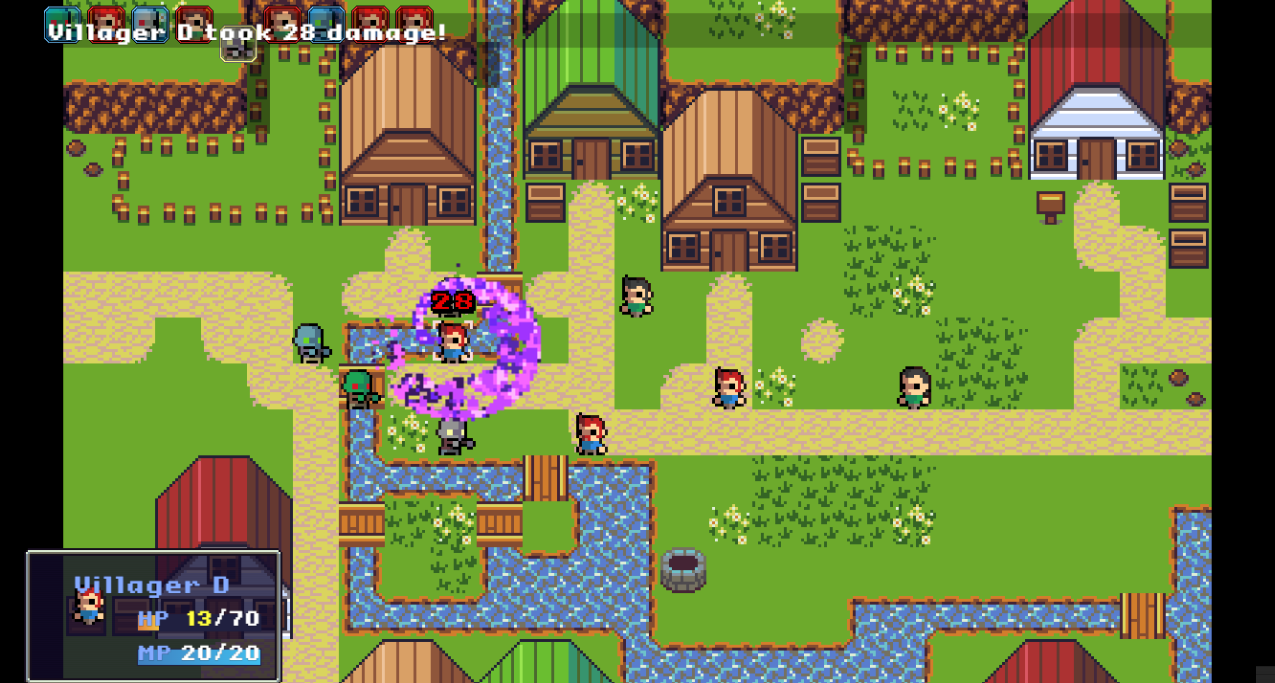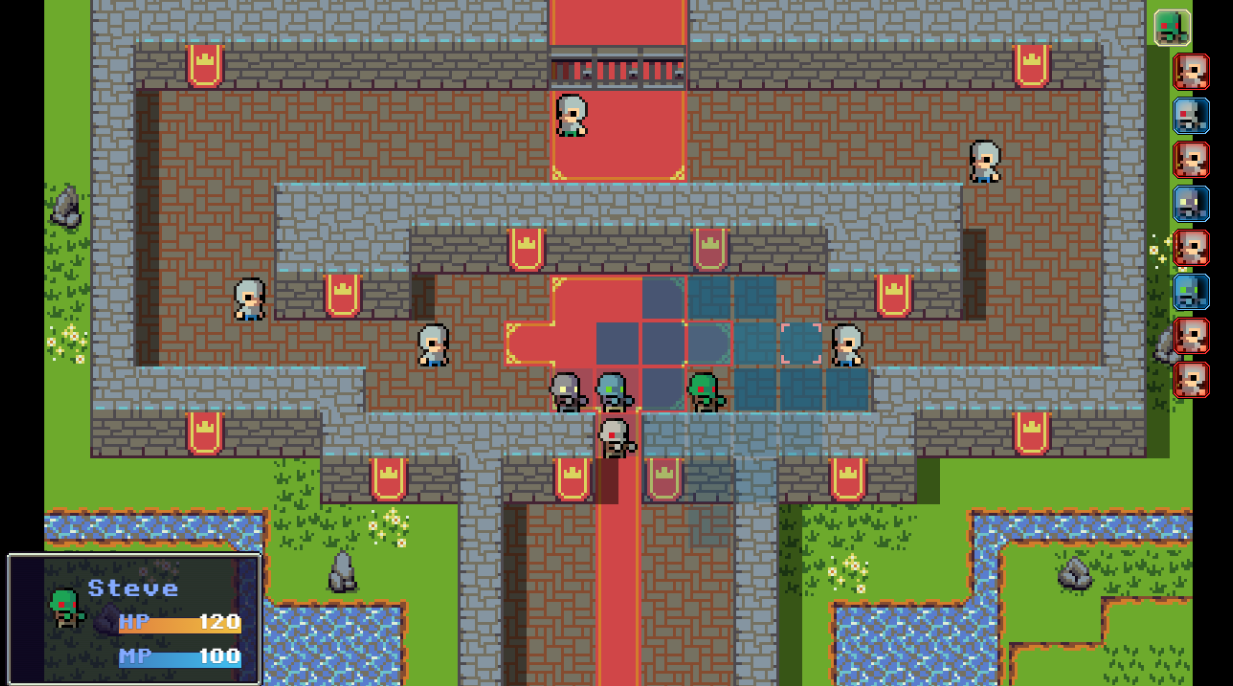 As a game created for a jam under a strict time limit, it's rough around the edges, there may be bugs, the audio isn't great and it hasn't been thoroughly tested. Just a standard caveat for this type of thing! NOTE: there is a known bug in the final battle that causes the enemy to stop fighting. I'll be investigating and trying to fix this shortly but in the meantime I'm leaving the game in its original form up, warts and all.
Get it for free on itch.io here:
https://onipunk.itch.io/eat-the-king
Make sure to vote in the jam if you like it! Or if you hated it. I promise I won't cry too much.
Future Plans:
Updating the title graphics and the gane's itch.io page with a bit more polish.
More appropriate music tracks.
Hard mode or solo character run mode (or both!)
Implement images in the positioning screen (I totally forgot about that, my bad!)
Images for cutscenes
Postmortem to follow when I recover from the sleepless nights
That's about it for me, I hope you guys enjoy and be sure to leave any feedback! This was a fun, if tiring and at times very stressful side project, and any thoughts you might have will definitely help me with my larger tactics projects! Have fun, folks!
Last edited: