Hakuen Studio
Joined

May 22, 2018
Messages

3,364
Reaction score

2,676
First Language

Portuguese - Br
Primarily Uses

RMMZ
Hey, I appreciate your support very much!

I tried everything but still not working somehow...

First of all, I updated all your plugins and tried to change their position as well. I tested them in almost every line, but nothing.

Then I left only yours on, but ChoicePicture still didn't work. I even changed their position while while leaving only yours on.

But nothing worked, so I guess it's not a conflict issue, isn't it?

I'm really sorry for wasting your time with these problems, but I really love your plugins and ChoicePicture would be one of the main features of my project

Is there anything else I could do? Otherwise, I'll have to simply leave this plugin aside and find other ways

Thanks again.
Hi there!
No need to be sorry, let's make it work!
Let me just ask one more thing:
On the Choice Pictures plugin parameters, there is only one parameter that you must setup a Switch ID.
When this switch is ON the plugin will be enabled. When this switch is OFF the plugin will be disabled.
Did you turn that switch ON?
In case you have, and it still doens't work, I made a sample project for you to take a look how it works: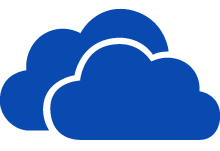 Store photos and docs online. Access them from any PC, Mac or phone. Create and work together on Word, Excel or PowerPoint documents.