Veteran
Hey there! This is my first game using RPG Maker VX. It's pretty old already, but I decided to finish it now. Unfortunatly I'm not the best in creating a game and all I can use are things already existing in the Maker. I have next to no experience with scripting at all and the events are pretty one-sided too, but I really did my best^^
Here is the progress I made so far:
Story:
Spoiler
A legend that was told centuries ago, now forgotten…A legend that led thousands of people into their deaths….Just to cling to a single light of hope….
A legend, that is not allowed to be known about anymore…
When you see that single light, will you dare and try your luck, finding the place nobody else was able to?
Vincent is a poor fisherman living in a small town. As if his lack of money wouldn't already be enough, due to the high taxes his boss has to fire him and left Vincent with nothing more than what he wears and a mysterious diary authored by his grandfather.
This diary holds a secret his grandfather kept and wanted to give to his grandson. It contains the way to reach paradise, as it is told in legends he used to tell him. Vincent decides to go on a journey to find the gate to paradise and it's 10 guardians, who hold the keys, since he has no other choice.
During his journey he meets other people, who are victims of their own lives:
-Leah: A shy young girl, who has lost her parents and is now unable to speak. Leading the townspeople to fear and hate her, calling her a witch.
-Sam: A tomboyish girl, with a slight aggression problem, who has been exploited by a corrupt man and joins the group in order to find a better life and to calm her explosive attitude.
-Oni: A mysterious boy, who seems to hate the human race and hides a dark secret nobody would have expected.
-Julian: A boy, who loves women and hates everything, that makes him work. He was put into monastery by his foster parents for his behaviour.
[SIZE=12pt]Together they seek for a better future in paradise. But none of them could have imagined the cruel truth behind the legend and what Oni has to do with it.
[/SIZE]
Characters:
Spoiler
Vincent:


Age: 24


Weapon: Sword


A hard worker and the most determinded to find paradise. His parents died when he was 18 and his grandfather left when he was 13. He loves books and the stories his grandfather read him. Once he finds the travelling merchant Huxley, he starts to get interested in this kind of business.


He likes to flirt with women, but knows his limits unlike Julian.


Leah:


Age: 19


Weapon: Bow and a bit magic


A shy girl who has been treated badly by the townspeople. She's unable to talk since she saw her parents die when she was a small child. The people call her a witch, because of this. The only person who gives her shelter is the local priest. After she meets Vincent, she decides to travel with him. She communicates with other through writing.


Sam:


Age: 21


Weapon: Gloves and Claws


A girl who was born in the poor district of her town. She had to live on her own for a very long time and was eventually hired as a boxer (I hope thats the correct english word) for illegal matches. Her boss keeps telling her, she would get her money, but since she has never seen one bit of it, she leaves the town and joins Vincents group. She hates it if people try to help her.


Oni:


Age: Unknown


Weapon: Two swords and a bit of magic


This boy is as mysterious as possible. And he drives the group crazy with this. He never wants to talk about anything, especially not why he is able to tell the whereabouts of the guardians. He despises humans and everything they do, but he still travels with them. Yet another mystery. Vincent and he can't stand each other but over the time, they argue less and less, until Oni even saves Vincents life.


Julian:


Age:21


Weapon:Staff and healing magic


The one who is the less deteminded to find the paradise. His real parents died when he was just a year old so friends of them took him in. He's flirty and loves women just as much as he likes to annoy people. That's why his foster parents send him into the monastery to change himself. Which doesn't really help. He joined the group just to get out of there, but during their journey, he finds out the truth of his parents and how they died.
Screenshots:
New screenshots!
Spoiler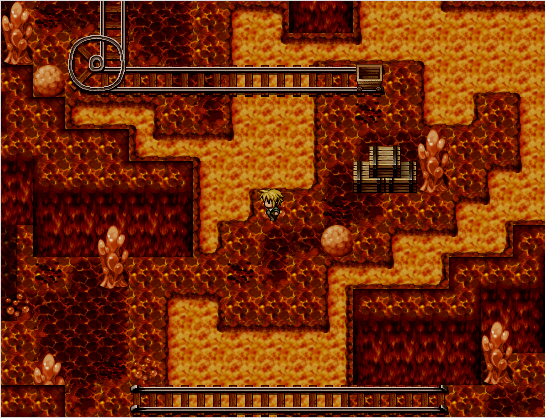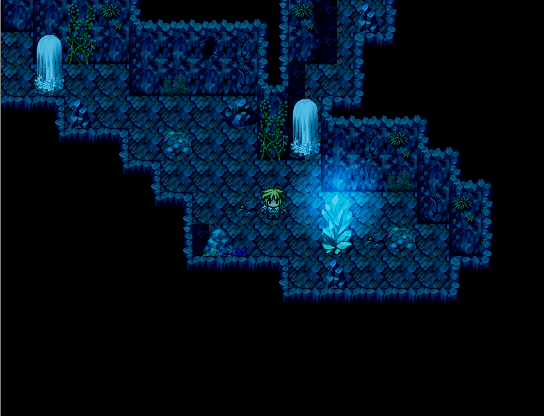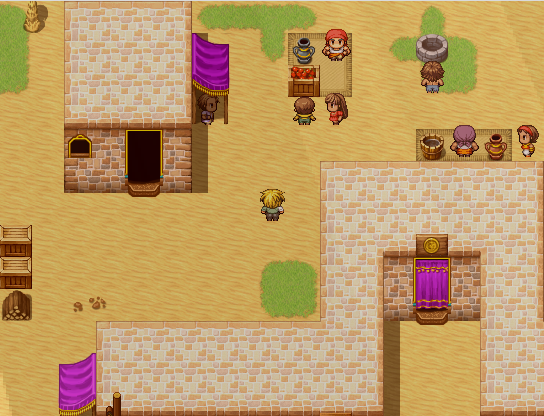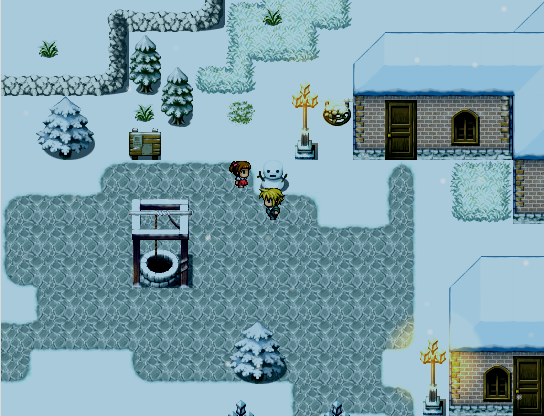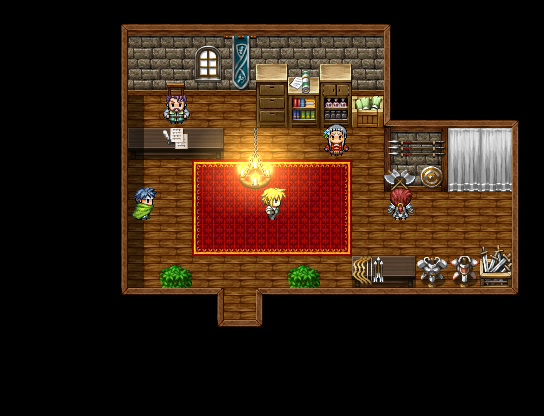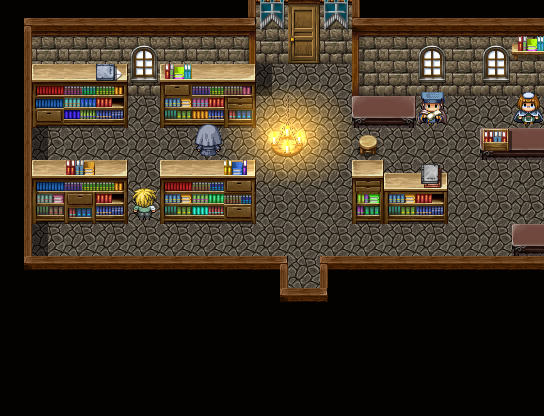 Credits:
-RPG Maker VX Ace- Enterbrain
-Graphics:
Faces - Me
Tiles - Enterbrain, Celianna, Avadan
Sprites - Enterbrain, Famitsu, Moénette,Holder, Edits + human battlers: Me
Etc - Usui, Me
-Music:
Aaron, Sinakhai, Joel Steudler, Gyrowolf, Shane, Jonestone, Ryana, Genf, Soundray, Scythuz,
-Scripts:
Victor, Mr.Bubble, Seer UK
If you find a ressource, but not its author, please tell me. I'll add it to the final game.
Progression so far:
- Story: 100%
- Eventing: ~99%
- Gameplay: ~99%
- Graphics: 100%
Complete Demo!(NEW 18th December!)
With RTP:
http://www.mediafire.com/file/ry0k8dnc4k8u8dr/Eternia%28Ace%29.exe
Without RTP:
http://www.mediafire.com/file/2qr9h1e7ql4elzq/Eternia%28Ace%29RTPless.exe
Last edited by a moderator: