Villager
Joined

May 30, 2014
Messages

7
Reaction score

3
First Language

English
Primarily Uses
Premise:
I have a Gate. By default, its graphic is CLOSED.
When the player first interacts with it, the player makes a choice and the graphic changes to 1/3rd open.
The player is kicked out of the event, free to roam and the door is still 1/3rd open.
The player then interacts with the gate again. Immediately, the door state is CLOSED again.
The player makes a choice, the graphic cycles through to 2/3rd open.
The player is kickedout of the event, free to roam and the door is still 2/3rd open.
Third interaction, yet again, the gate is CLOSED.
Need/Desire:
I need the gate graphic to upon interaction remain in its last given state. So first interaction closed, second, 1/3rd, third, 2/3rds etc.
Event Screenshots::
Event ID[2]
Name: STR Event
Switch: 20-CCSTART simply brings the Event and gategraphic into existence via another event.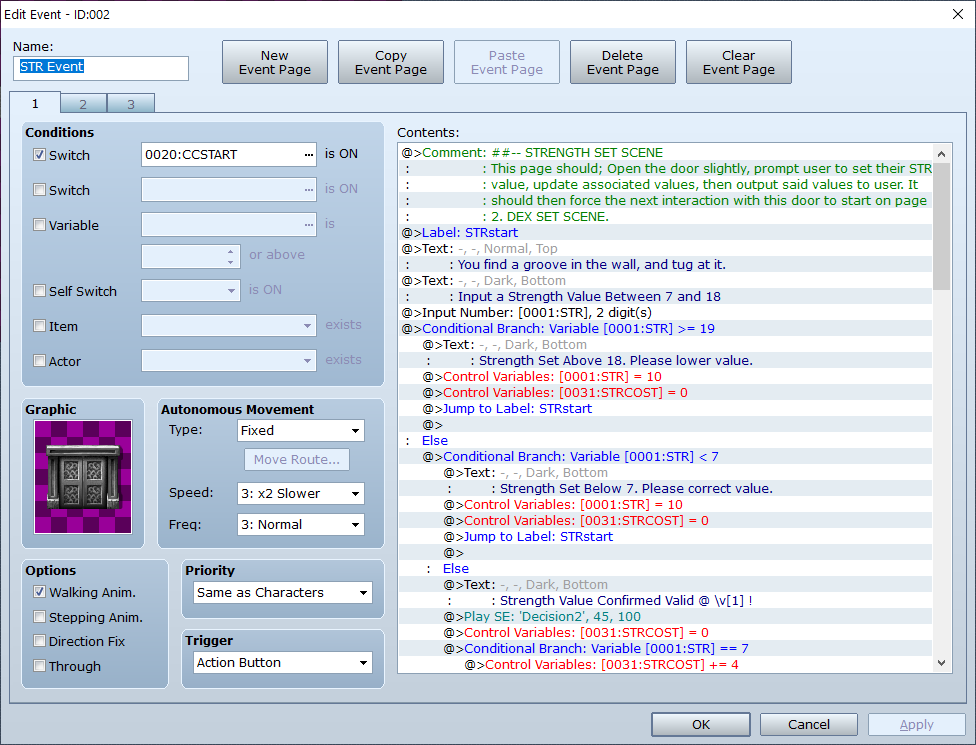 Between these two is a bunch of conditional branches.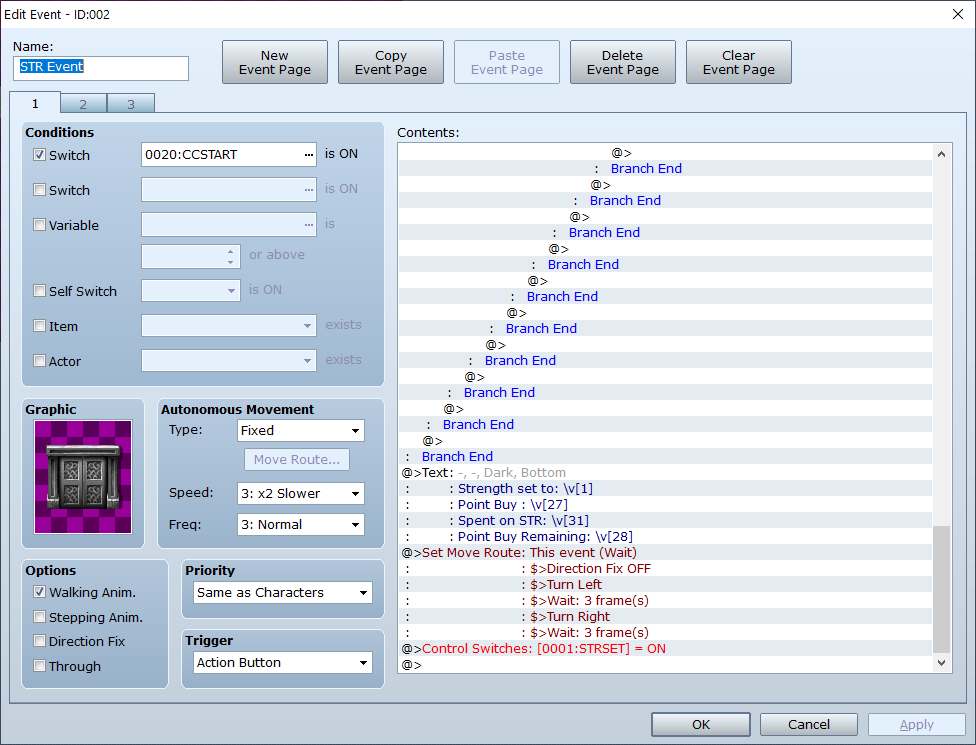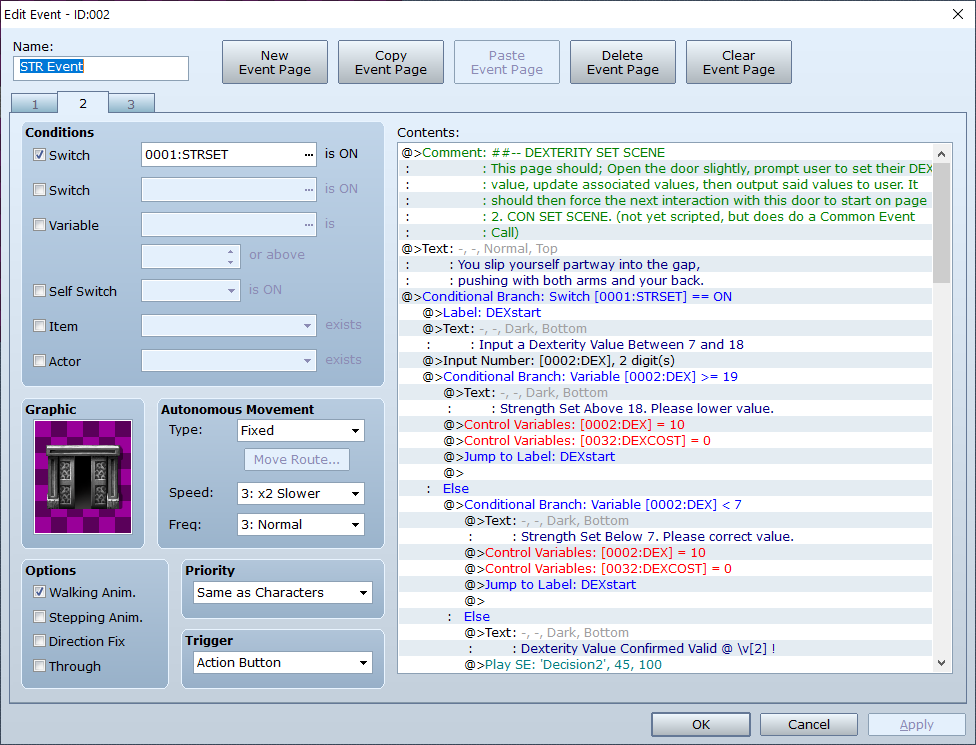 Again between these two images are several conditional branches.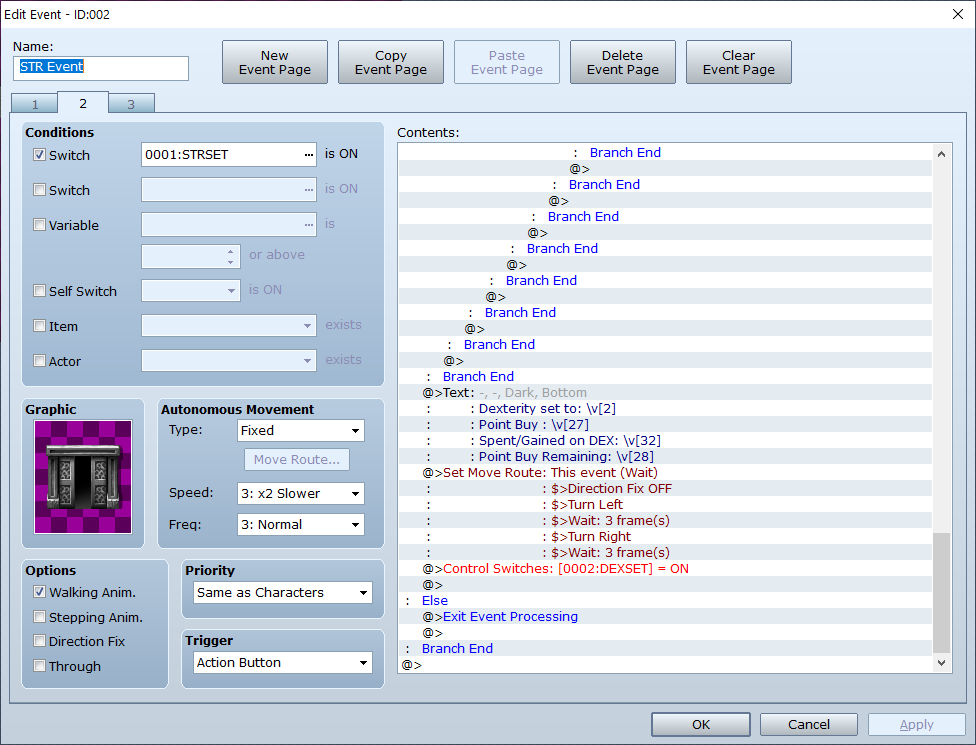 As you can see I have 1 switch CCSTART to bring the event into activity.
I have a second switch STRSET to callpage 2. And a third switch DEXSET to callpage 3.
Ive not included page 3 as it is simply the last frame of the gate opening and a Common Event Call.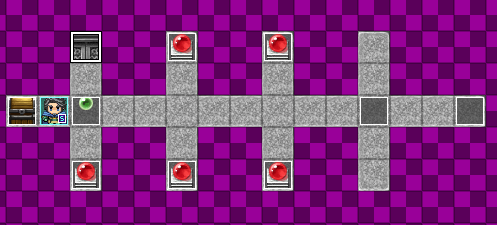 Maplayout if it helps? Green orb is what flips the CCSTART switch. Gate is above it.