Artist
Joined

Mar 1, 2012
Messages

8,842
Reaction score

7,830
 ​
Note: Please do not
subscribe to this thread.
It will break our e-mail system and might prematurely end the event.
​
It's the most wonderful time of the year, and our immensely talented staff and contributors want to share it with you! Join us as we celebrate the amazing year we've had and as we look forward to more creativity, fun and joy in the upcoming year.
Our 12 hours of Christmas starts right now! Every hour, we will be unveiling a new resource as well as giving away
free
copies of RPG Maker and our resource packs (DLC).
Get into the holiday spirit, and get your wishlists ready!
To download all the gifts, click here!
Gift #1:
The first gift is here to set the mood! Matt (mjomusic) has composed a cheerful winter holiday music theme that's bound to get your toes tapping, fingers swinging and entire body breaking into that awkward embarrassing dance that we'll pretend we didn't see.
mjomusic - Winter Theme.zip
Terms:
Free for
NONCOMMERCIAL
use.
Matt is one of our talented Member+ contributor musicians. His style is whimsical, melodic and always fun to hear. You can listen to more of his music
here
.
Gift #2:
The second gift was created by the very talented Celianna. You may know her as the artist who created the
Futuristic Tileset
, or as the artist who created
these
fantastic
tiles
.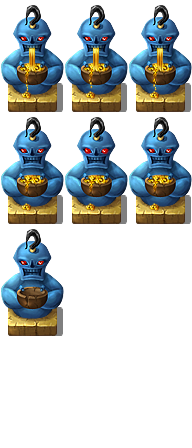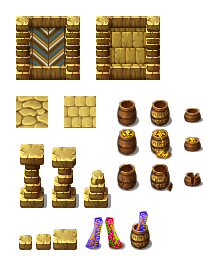 Terms:
Free for
NONCOMMERCIAL
use.
Celianna also has a new tileset coming out soon (
sneak-peek
). Keep an eye out for it.
Gift #3:
This gift is from the musician extraordinaire, Joel Steudler. Joel has composed many music packs for our store (
Survival Horror Mega Pack
,
Modern Day Music Pack
,
Wild West Music Pack
,
Futuristic Atmospheres
and
Cinematic Soundtrack
). His style is intense, epic and always cool to listen to.
Gift #4:
This gift is from our talented bunch of Re-Staff contributors!
From the battler-making MACHINE
Thalzon
, we have some super sweet fake-mon and a massive tank (I want someone to use them both in the same game
)


Terms:
Free for
NONCOMMERCIAL
use.
From the talented Chaos Avian, we have some bright and shiny battlers (check out Chaos'
game
!)
happy-holidays-from-chaos_avian.zip
Terms:
In readme in the zipped file
And from Adiktuzmiko, even more battlers!
happy-holidays-from-adiktuzmiko.zip
Terms:
in readme in the zipped file
Speaking of Re-Staff ... Did you know we had another
huge
resource event yesterday? Check out the
thread
!
Gift #5:
This gift is from RavenTDA. Raven is one of our most frequent contributors when it comes to Member+ releases. She makes fabulous add-ons to the RTP -- something many of you have asked for.

Terms:
Free for
NONCOMMERCIAL
use.
Gift #6:
Our friends at PVGames bring us this gift. A paladin or warrior that has that familiar iconic look. How cool is that?
right here
.
Gift #7:
This gift is from the wonderful Archeia, our hard-working artist and moderator.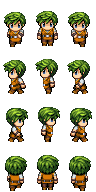 Terms:
Free for
NONCOMMERCIAL
use.
Gift #8:
This gift is from the very talented scripter Yami! In includes 2 very useful scripts that you will definitely want to have for your games - a mime script and a single state script.
Terms:
Free for
NONCOMMERCIAL
use.
Gift #9:
This HUGE gift is from the incredible Sharm. It begins with 2 chibi pixel battlers and ends with a retro pixel tile pack (yes, that's right, an ENTIRE pack filled with awesome pixels):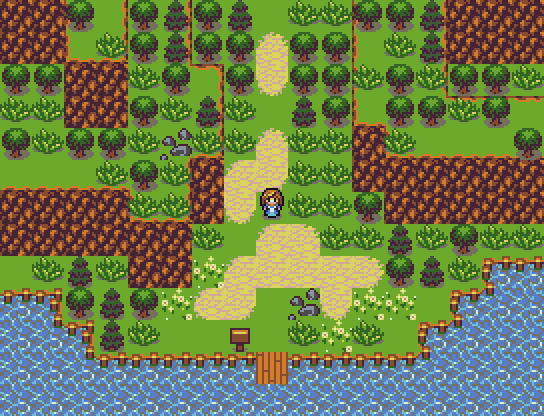 Download:
Sharm.rar
Terms:
Free for
NONCOMMERCIAL
use.
Sharm is working on another pixel resource pack that will be up for sale at the store soon.
Gift #10:
This 2-part gift comes from Kairi Sawler, the awesome musician behind the
Adventurer's Journey
music pack.
Mini-Pack #1.zip
Mini-Pack #2.zip
Kairi has a sequel to the Adventurer's Journey coming out very soon, so stay tuned!
Gift #11:
This gift is from another of our superstar Member+ contributors, VexedEnigma (who besides being crazy talented is just plain awesome all around). It includes a 70s retro tileset add-on to the DS/DS+ pack, fabulous DS heroes and an incredible Warg beast (really really really incredible)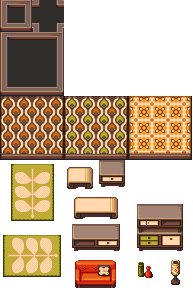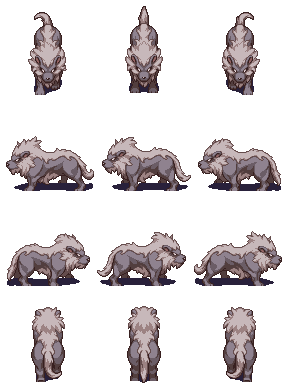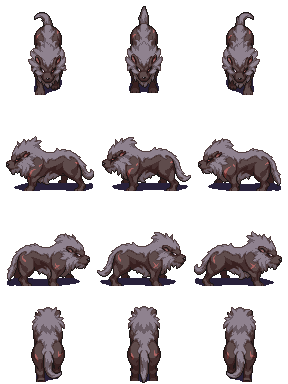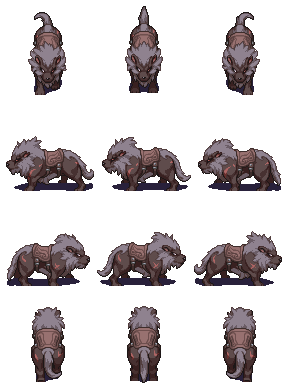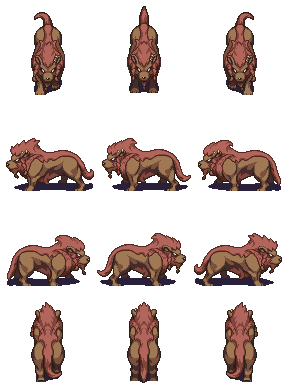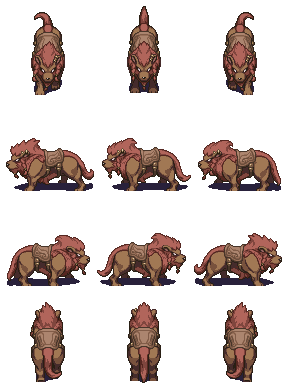 Terms:
Free for
NONCOMMERCIAL
use.
Gift #12:
This gift is from the very talented music maestro Quigon. It has 6 themes that are quickly shaping up to be my favorites.
Quigon_DecemberMember+.rar
Thank you all so much for being a part of our great event!
We all enjoyed reading your stories and we're happy to share RPG Maker (and its many add-ons) with you.
This last gift is from me (Lunarea), and it's a small Victorian-inspired set. Hopefully, it will be of some use to a few of you.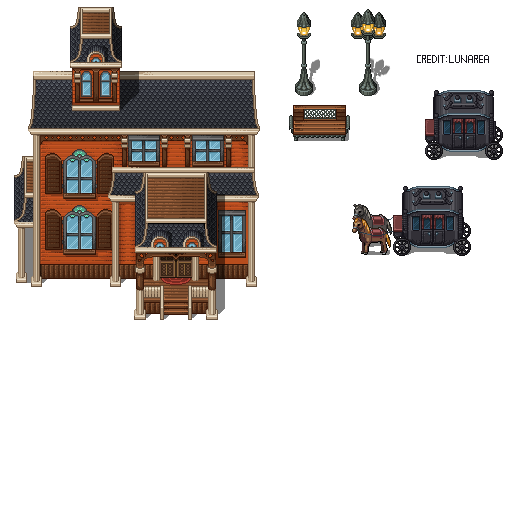 If you are having trouble downloading any of the resources, please bear with me. I will be putting a zipped file of all the resources in the downloads section of the forums in the morning.
Product Giveaway is now closed.
We want to keep the giving going, so we've got a major sale on ALL of our products until Christmas day. Use the coupon code: happyholidays13 to receive 50% off any product in our
main store
.
Last edited by a moderator: