Regular
Joined

Mar 27, 2018
Messages

57
Reaction score

11
First Language

English
Primarily Uses

RMMV
.................
.................
Hey guys. My very first MV game is finally complete. It's a remake of my very first VX game with many many story and gameplay improvements. The game should take around 20-25 hours, so standard RPG fair.
-SYNOPSIS-
Seventeen years ago, the dark wizard Mordrid La'fae, also known as The Grimm lead the Crimson Dawn cult to conquer the archipelago kingdom of Camelot. His followers created vast beanstalks across the islands, their purpose unknown to the people of the kingdom and even to the cult themselves, all except for The Grimm.
After The Grimm's defeat at the hands of King Arthur and his most loyal allies, Camelot falls into a time of uneasiness. Enter Locke Moffet, a young boy from the village of Chichesta who is thrust into an adventure when the Crimson Dawn returns, lead by Mordrid'd daughter, Morgana.
During his adventure, Locke will encounter allies and enemies straight from the works of The Brothers Grimm, Hans Christian Anderson and more as he tries to reveal the Crimson Dawn's ultimate goal and
what do he and the holy relics, the 'Chapter Stones' have to do with it?
-SCREEN SHOTS-
-SOME FEATURES-
-A heavily character focused story.
-Join forces with legendary characters from Arthurian legends and fairy tales and see the world they co-exist in.
-Explore dungeons where almost ALL of them have a gimmick, much like the bosses, so adaption may be required.
-Earn friendship with your allies to unlock quests near game's end.
-Many side quests to complete to unlock equipment, loot and secret allies.
I hope you enjoy the game. Any bugs or the like, please comment and I'll fix them ASAP. Thanks again.
-DOWNLOAD LINK-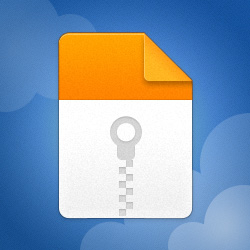 MediaFire is a simple to use free service that lets you put all your photos, documents, music, and video in a single place so you can access them anywhere and share them everywhere.
Last edited: