Veteran
"Humans evolve in a world beyond their control, yet they survive"
Scroll down to my last post for screenshots.

Available to download here.

https://enzo36t.itch.io/heavens-heroes-unite/purchase
Experience the demo with:
Hand crafted cut scenes, pixel art editing, custom tilesets and freedom of how your story progresses.

Synopsis
:
A sci-fi fantasy adventure which has many common RPG elements. A well written story with many likeable characters and NPC's, and many discoveries to find.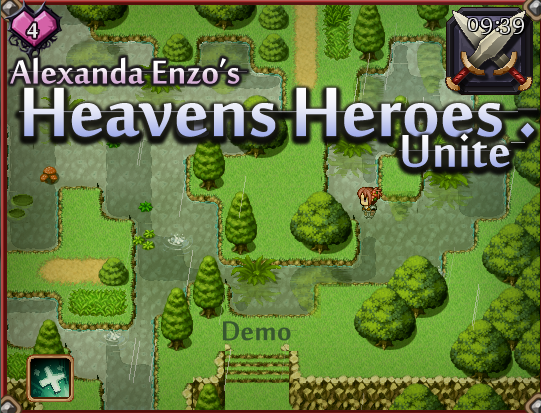 The demo is 25-30 minutes long.
It's been around 4 years now so there has been many things being worked on. Here are some tutorial guides. I have written 4-6 hours of story and dialogue, as well as creating many memorable places to visit. I hope to have everything finished by the end of this year.
Replies usually within 24 hours.
Note**
The demo is a snapshot of the full game. So far I am up to Chapter 6, game-play is as high as 10 hours right now! It's freaking huge and the story is really really out there.
Take great care, and thank you for viewing today.
*If the grammar isn't up to par then I would love your help to make it so.
Tutorial Guides.
Tags.
Fantasy, Adventure, Emotional, Sci-fi, Story, RPG, Event driven, Custom menu, Side view battle system, Decisions, Dialogue, Pets, Trade, Jobs and more.
Thanks for your valued interest.
Any comments or if you're in need of help with the game, just please ask and I'll do my best to answer
https://img.itch.zone/aW1nLzMwMzQ3MjcuanBn/original/5D+9v0.jpg
Last edited: