super duper busy ʕ•ᴥ•ʔ ʕ•ᴥ•ʔ ʕ•ᴥ•ʔ
Joined

Dec 30, 2016
Messages

51
Reaction score

56
First Language

English
Primarily Uses
Hi, I'm currently trying to make  a custom title screen with events, and I've just run into a bit of a roadblock! 
Here's the layout I decided on: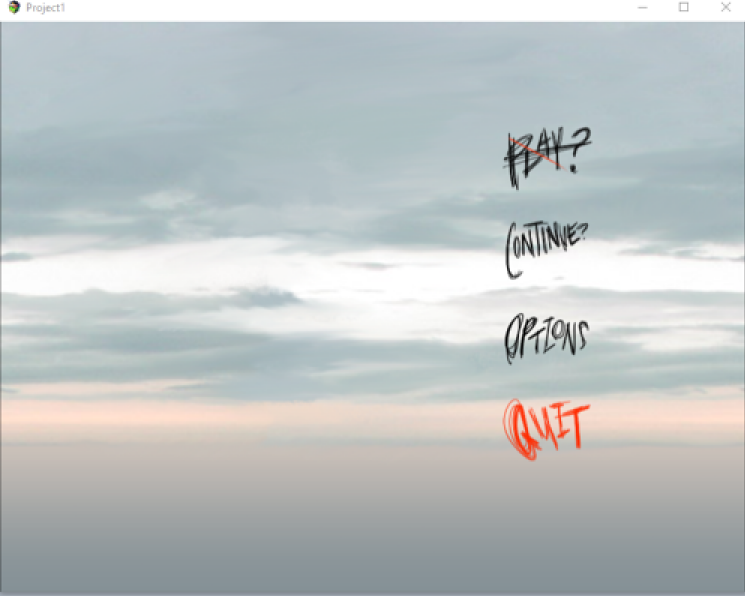 And here's a screenshot of my event sequences thingys, my cursor picture is the 'x' running through the title screen buttons.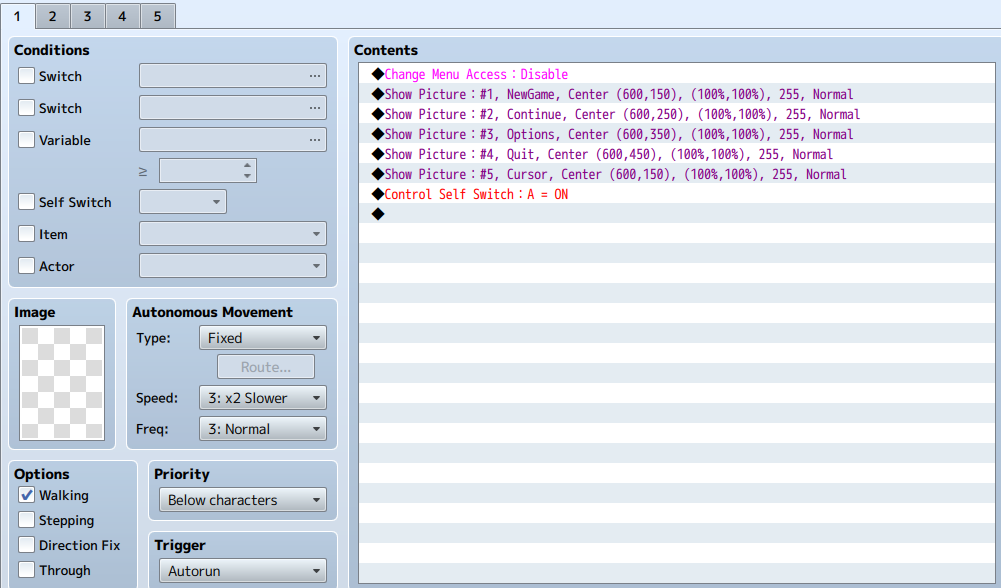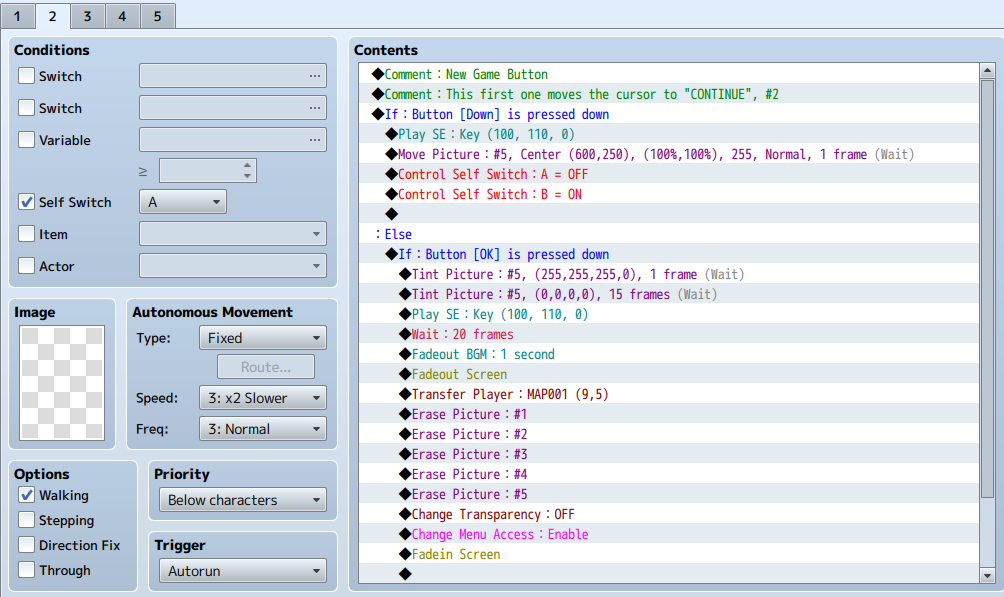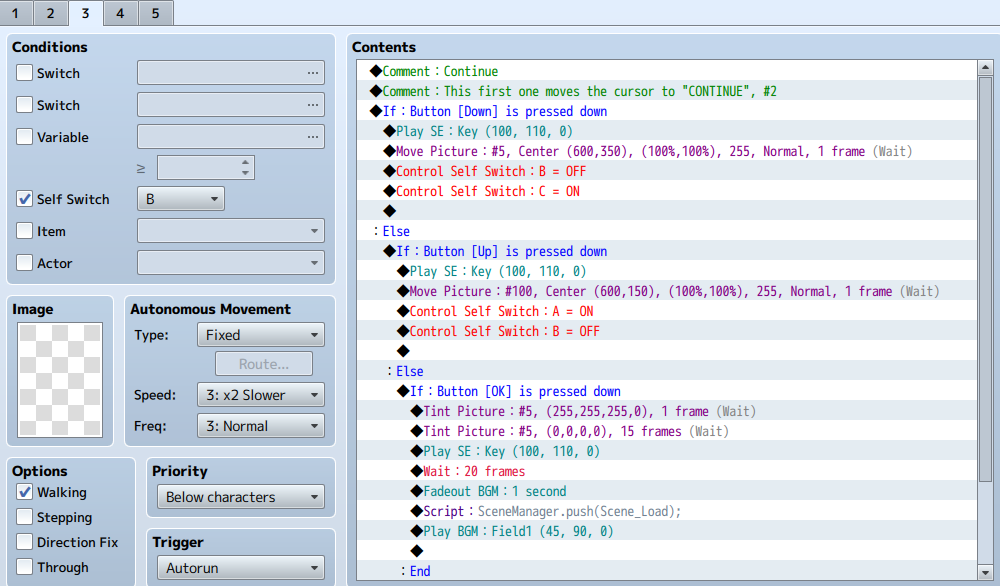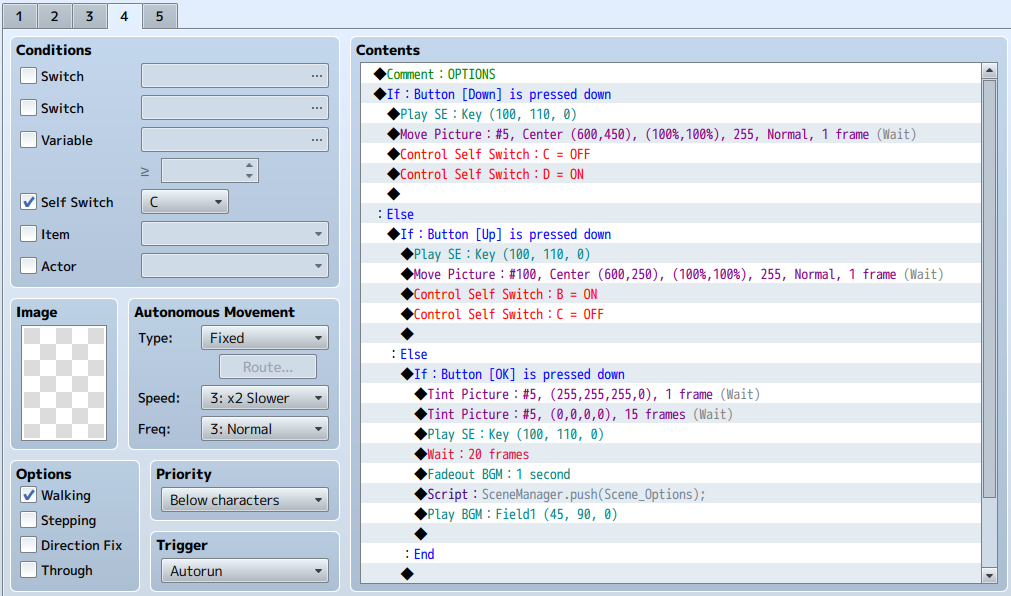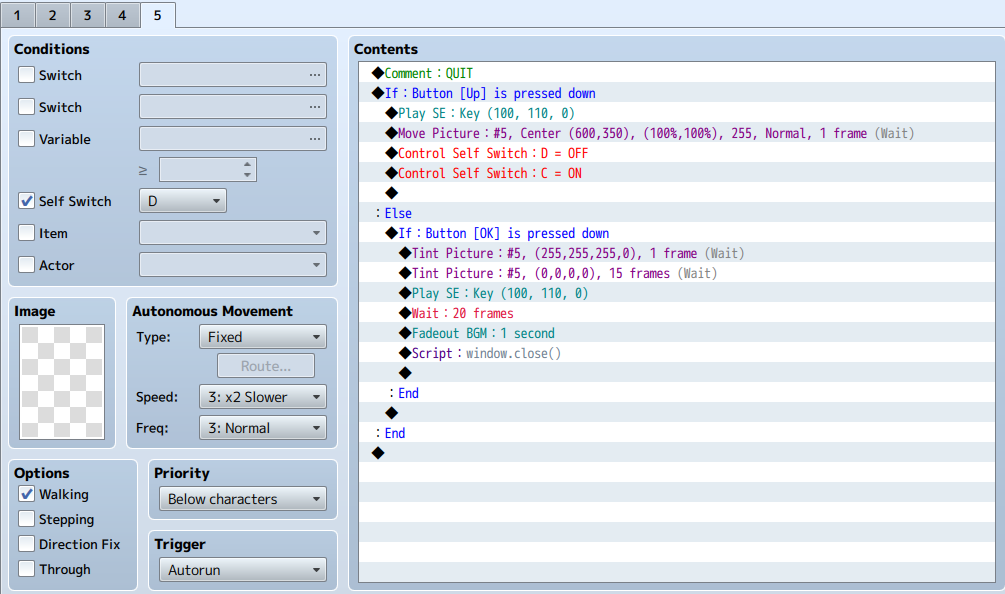 I've been scratching my head over what I've done wrong
! Whenever open up the game and get into my custom title screen, as soon as I press the down button once it suddenly goes all the way down to the last button, then will only go up once, like its confined to only the bottom two buttons. Hopefully someone can help me with this haha! 
Here's the zip file for my project with the eventing if you'd like to look! It's pretty barebones though, since I'm using this project file to test out this title thingamajig.
https://www.dropbox.com/s/llbvmj90x5w64r9/Project1.zip?dl=0
Thank you for your time! 
Last edited by a moderator: