Shield Thrower
Joined

May 9, 2014
Messages

36
Reaction score

12
First Language

English
Primarily Uses
 ​
 ​
This is the story of Lucius, a young man who's parents were executed by the Roman Emperor Titus for Treason. He is taken into slavery to become a Gladiator, sentenced to die in the pits. The Fate of his younger sister Julia is unknown. Meanwhile, Spartacus is planning to free the slaves once and for all...​
 ​
Game features:​
 ​
Fully Voice Acted​
Choose between 3 different types of Gladiator​
 ​

​
Lucius- Gladiator                                                           Spartacus- Gladiator​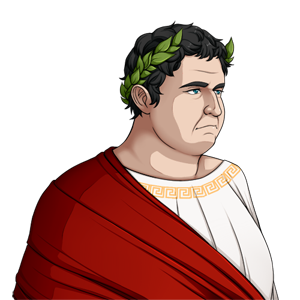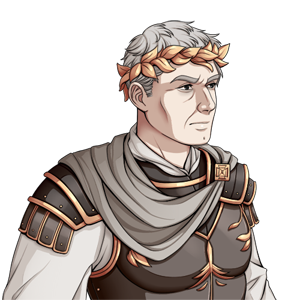 Augustus- Senator                                                           Titus- Emperor​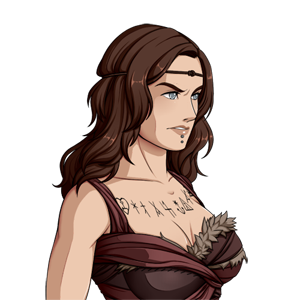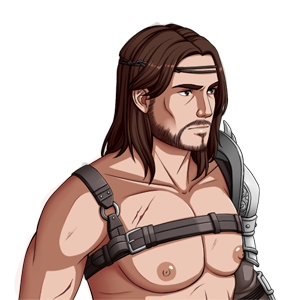 Mevia- Gladiator                                                     Carpophorus- Beastmaster ​
 ​
​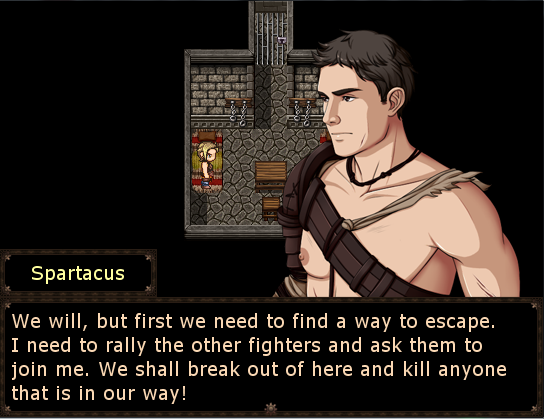 ​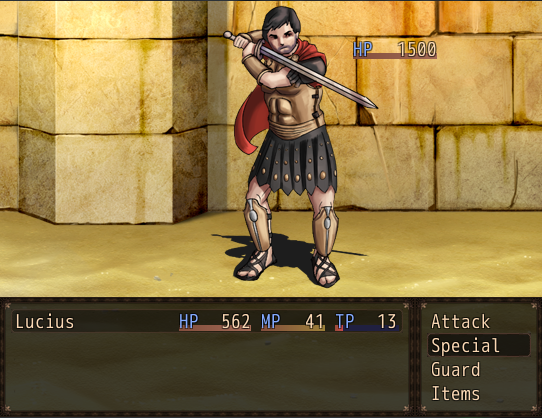 ​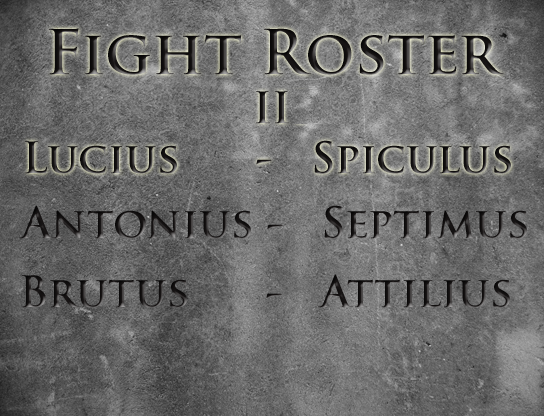 ​
​
 ​

​

Created by Andrew De Pury​
Voice Actors:
Lucius/Crescens/Carpophorus
- Andrew De Pury
Emperor Titus
- Tom Driver
Announcer/Augustus
- Jim Wringe
Spartacus-
Tony Johnson
Marcus/Albus/Soldier-
Josh Coates
Julia-
Bethany Castleman
Mevia
- Leticia Payne  
Artwork:
Facesets
- Ehcs  
Battlers
- Svarn  
Sprites: 
Roman Sprites
- Richter_h
Generic People sprites
- Looseleaf Generator  
Tilesets-
Celianna and Mack  
Various pictures
- Morguefile.com  
Music by Carpenter Brut
Escape from Midwich Valley
Disco Zombie Italia
347 Midnight Demons
Roller Mobster
Obituary
Looking for Tracy Tzu
Hang'em All
Division Ruine
Paradise Warfare
Run, Sally, Run!
Turbo Killer    
Sound Effects:  
dark church bell dj chronos
wind through trees spoonbender
metal being smashed JoelAudio
lying on bed Avakas
heavy smash 002 joelaudio
porte opening- salesh
drop armor and bag- celtic valkyria
crash.wav- sagetyrtle
crash.aif- pauliep83
drawing sword- mediapaja2009
transition m_acc- cosmician
evening in the forest- reinsamba
fire forest inferno- dynamiccell
https://www.freesound.org/people/klankbeeld/sounds/189268/
- Cry of great public 1
http://www.soundjay.com/scream-sound-effect.html
http://soundbible.com/royalty-free-sounds-1.html
http://www.flashkit.com/soundfx/People/Screams/
Scripts:
Yanfly Message
Galvs message busts
Zeus81 Fullscreen++
V.M of D.T Basic Enemy Hp Bars
Bugtesting: 
Alex Billing  
Special thanks to:  
Phil Perez
Last edited by a moderator: