~Inactive~
There's been so many amazing entries into this year's IGMC, but with 250 things to look at, it's really easy for games to go under the radar. I wanted to share some games that I think deserve more attention than they're getting. These have made it on my list for the clear amount of effort, high levels of polish and overall enjoyability. I hope you'll like them as much as I did!
(P.s. Sorry if I've tagged anyone incorrectly/missed some users! Please let me know if anything needs changing.)
The Rosewood Masquerade- "A perspective changing 2D puzzle game."

By:
Hailrig and
@ToasterovenX
Genre:
Puzzle
Duration:
Depends on your level of commitment, but easily beatable within half and hour.
This game in one word:
Fun.
Who Should Play this?:
Fans of puzzles that don't make you want to tear your hair out.
Comment:
This game is full of witty dialogue. You can skip a lot of detail by focusing entirely on the story, but those who want to take the extra time to explore will be rewarded by the incredible amount of detail that's gone into this game. The 'perspective changing' mechanic is interesting and plays out well, giving this game an edge above some of the other puzzle game entries I've seen.
Icebound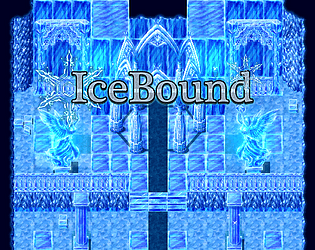 By:
@PixelLuchi
Genre:
RPG
Duration:
Around half and hour.
This game in one word:
Atmospheric.
Who Should Play this?:
Those who want to go on a little adventure.
Comment:
Although there's no one thing this game particularly excels at, the combination of great mapping, artwork and writing make this a worthy competitor. It might not appeal to hardcore rpg players due to the short length and lack of random encounters, but it has a superb level of polish and great atmosphere which made it an enjoyable play.
The Story Of Elwa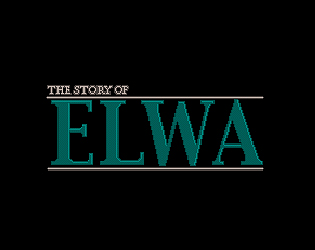 By:
Elwa
Genre:
Action-Adventure
Duration:
Depends on how good you are. (Took me about 40mins.)
This game in one word:
Tough.
Who Should Play this?:
People who value involved gameplay
Comment:
It's a demo of something more, but wraps up nicely for this IGMC version. The artstyle and gameplay reminded me of A Link to the Past (minus the combat.) It's one of those games that makes you say "Huh? Is this really made with RPG Maker!?" although it does suffer slightly from that- the AI can be wonky and there's a huge variation in puzzle difficulty, but that doesn't deter from the overall enjoyment. Fans of the genre should definitely try this- even if just to mock me for finding it difficult. (I'm sloppy with controls...) Make sure to turn on Always Dash first!
A Journey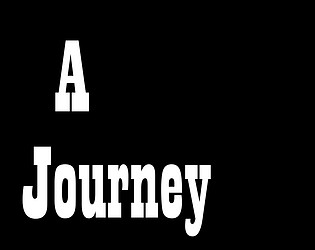 By:
@Ruth Studio
Genre:
Life Simulation
Duration:
Under 10 Minutes
This game in one word:
Thoughtful.
Who Should Play this?:
Those who want to go on a 'Journey
'
of self-reflection (but please avoid this game if you're suffering from depression or low mood!)
Comment:
This certainly won't be for everyone- there's very little 'game', and it does portray an overly cynical view of life. However, the story telling was really well handled, and I think it's worth playing just for the interesting way that it's been made. It won't be fun, it won't make you happy, but it might make you think a little more about your life and what you want from it.
Ok, I was going to end it here, but I really wanted to continue on into some demos that would have made it onto this list if it weren't for the curse of a short deadline! So into a spoiler we go..!
Even if you don't want to play the current IGMC version, please do check these out and send the devs your love to motivate them to continue!
Monster Maid Manor- "An infamous wizard needs help running his household while he's busy plotting his revenge."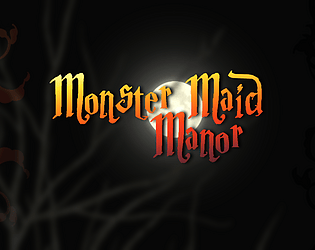 By:
Sugar & Spice
Genre:
Simulation
Duration:
Currently Unplayable.
This game in one word:
Joyful
Comment:
I'm not sure how long the IGMC version is, however I had to quit playing early on due to the lack of polish. There's a lot that needs to be done to improve the gameplay to make it more engaging, as it currently doesn't work with an unstoppable time system and little guidance as to the actual days schedule. I did however really enjoy the artwork and writing and would have liked to have seen more of it.
Don't Forget Me- "The story of a little ghost trying to move on."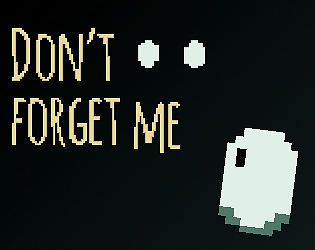 By:
Kinao
Genre:
Roleplay
Duration:
Under 5 mins
This game in one word:
Short
Comment:
This game has a really interesting concept, and with the addition of special ghost powers, it seems like it'd be really fun to play through. The demo is nicely polished and the artwork is solid, the only thing it was let down by was the lack of time.
CATFE- "A very short game about a cat cafe for IGMC 2017."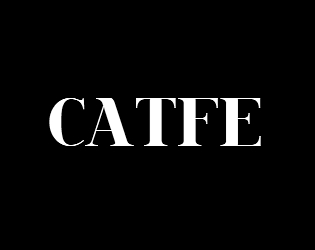 By:
@Caz
,
@marimo
and
@OceansDream
Genre:
Causual
Duration:
About 5 mins
This game in one word:
Cute
Comment:
There's cats in it. What's not to like? The artwork is gorgeous. Currently the gameplay seems like it'd get stale quickly, but with some expansion I think it'll be really sweet. This game has the potential to head in a few directions, so I'm interested to see what this would develop into! I'd like to see more of the actual cat cafe part.
Birthday Witch- "A witch needs ingredients for a birthday cake"
By:
@Robpoke
Genre:
Roleplay
Duration:
About 10 mins
This game in one word:
Sweet (like a cake.)
Comment:
This is the developers first game, which you can just about tell. There's a few bugs, a strange shift in mapping styles and an attempt at a mini game which fell a bit flat. However, this game is a fully playable story, and it's actually quite touching. Although it was too ambitious for this years IGMC, the developer clearly has a lot of potential and I definitely think this game is one to watch.
Thanks for checking the thread!! I've currently reviewed 55 games, so this list may yet be updated. Please feel free to post any other hidden gems you've played (including your own, if you'd like!) Happy playing!