Villager
Joined

Aug 1, 2017
Messages

6
Reaction score

2
First Language

English
Primarily Uses

RMMV
Hey everyone!
So I'm trying to work out a battle system that would ultimately look a little something like this.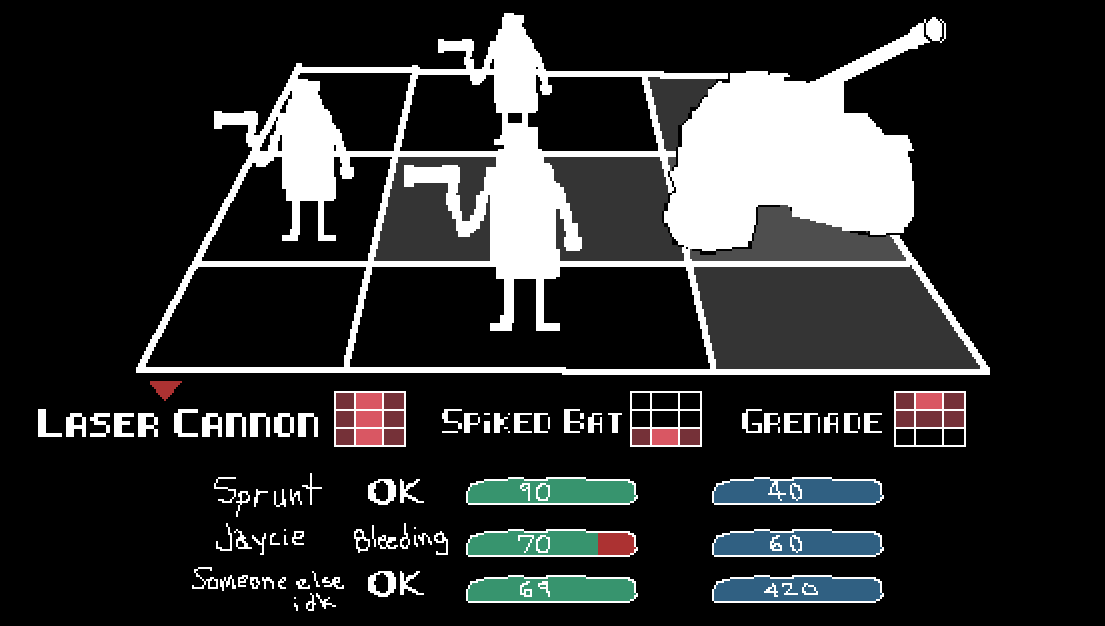 Different attacks/skills will affect different sections of the "grid." Allies would be on a 3x3 grid, same as enemies, and some skills might impact both sides (essentially making this a 3x6 grid, but enemies can't cross into to the bottom 3 rows and vice versa).
Does anyone have any suggestions where and how I might begin implementing this system? The YEP Battle Engine Core doesn't seem to work so well with first-person battles. I've written out some of the pseudocode for all of this but I don't know the first thing about JS.