Tileset artist
Joined

Mar 1, 2012
Messages

10,558
Reaction score

5,620
First Language

Dutch
Primarily Uses

RMMV
Asteria's Tilesets uses stolen artwork, please do not use it!
This is an important notice to our members here who have been using tiles from a member named Kaus (also known as Hanzo Kimura), which he dubbed "Asteria's Tilset Expansion". It's been very popular among you all, and Kaus claimed it was either RTP edits, or original artwork.
It is not, a lot of it is stolen artwork. I noticed the familiarity of the art when he posted a screenshot, but I couldn't place it exactly, so I couldn't claim it was stolen. Not until I finally recognized some of the art and where it came from.
Here are some samples:
Kaus's tileset:
Note the cliffs and the palm tree's leaves, and the ice pillars.
Stolen artwork:
Link to original artist
here.
/monthly_2016_06/ninogame.PNG.6c742ae92323732e079af6d0f25928d5.PNG
Cave tiles ripped from the game
Ni no Kuni.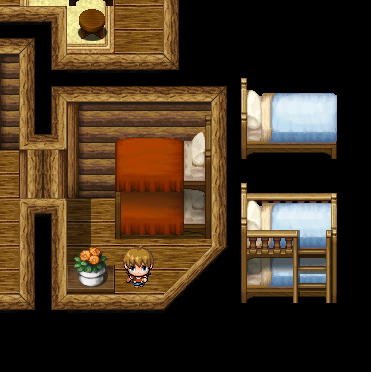 The above image shows Avery's beds on the right (blue bed), and Kaus's edit on the left (red bed). Avery never gave permission.
A tree that he found on a book cover, shrunk and colour edited:
Original:
Many of the other tiles look super familiar to me as well, I just can't recall where I've seen them before. I also know Kaus's own artistic ability is nowhere near that good, and he's been known for claiming other people's artwork as his own under his previous name, Hanzo Kimura.
People who have been paying for a commercial license and are using the tiles in their commercial game,
CEASE AND DESIST IMMEDIATELY!!
You are using artwork that you do not have the rights to use! Please stop using all of his tileset completely to be on the safe side. Ask for a refund through PayPal if you've recently purchased a license.
To the members who've been using it for free, please do not use his tileset anymore and do not share it with other people (you're not going to get in trouble for continuing to use it, it's just very disrespectful to the artists). If you see someone post a screenshot with his 'tileset', please remind them that artwork was stolen and they should probably stop using it.
Please share so that people know his tileset is mostly stolen artwork.