Villager
Joined

Nov 27, 2017
Messages

20
Reaction score

0
First Language

English
Primarily Uses

RMVXA
Greetings! This is Veggiebad and I am here to pitch an Idea that is in the works. I have seen quite a number of independent games of my time and I really love the creativity some people have when it comes to working on these games, especially from software like RPG maker. Recently playing "To The Moon" and realizing that many great things could come from that software, I propose an idea for a game that I am currently making right now.
Jack's Adventure (working title) is a top down adventure game that follows the same mechanics as most JRPG's get. The mechanic would be akin to Chrono Trigger, in which main characters would have to combine attacks and work together to defeat even the most toughest of enemies. It will contain some active time battle elements to it, thus creating a faster gameplay experience. The catch here, is that a lot of these abilities and attacks are not obtained by merely "leveling". In fact, there wouldn't be any "leveling" at all.
The leveling system would be more akin to many western RPG's, in which each stat could be increased individually, depending whether or not you have enough money to spend. You only gain money and items for defeating each enemy and you could either spend money on items such as food, medicine and weapons, or you could spend money to level each stat. There won't be a menu to increase each stat, however. If you want to, for example, increase your attack, you could go to a specific store in each town that will be able to do that for you. Same thing could work with other stats.
Much like in real life, most shops aren't really a person at a front of the store, giving people items upfront. This is where the store mechanic will put into place because it is mainly like buying things in real life where you pick items from a shelf and carry it over to the cash register. However, if you're really crafty, you could find ways to shoplift stores without wasting your money on potions.
Now, why would a "Hero" steal items from a store? Well, the setting would be in a dystopian future. The year is 2047, and genetic manipulation is rearing its ugly head, creating modified humans that are formed in the most perfect form imaginable. The World State grants these humans unlimited pleasure and entertainment, creating a "heaven" that could only be achieved by having the perfect features. These humans live in an upper class society where they live lavishly and comfortably, unaware, or apathetic to those that are below them. These lower class of people are Mutants, created to serve humans either in slave labor or any other subservient actions. Dissent is drowned out by media, social acceptability, and a hot new drug called "Opin" that is highly addictive and sought after. You play as a mutant, Jack, who is tired of being a cog in the machine, causing him to leave work and creating utter chaos within the ranks of the World State. Freeing your fellow mutants from slavery and gaining support from rogue humans wanting to smash the World State, it is up to you to make harsh decisions to topple the corrupt government and free your people from servitude.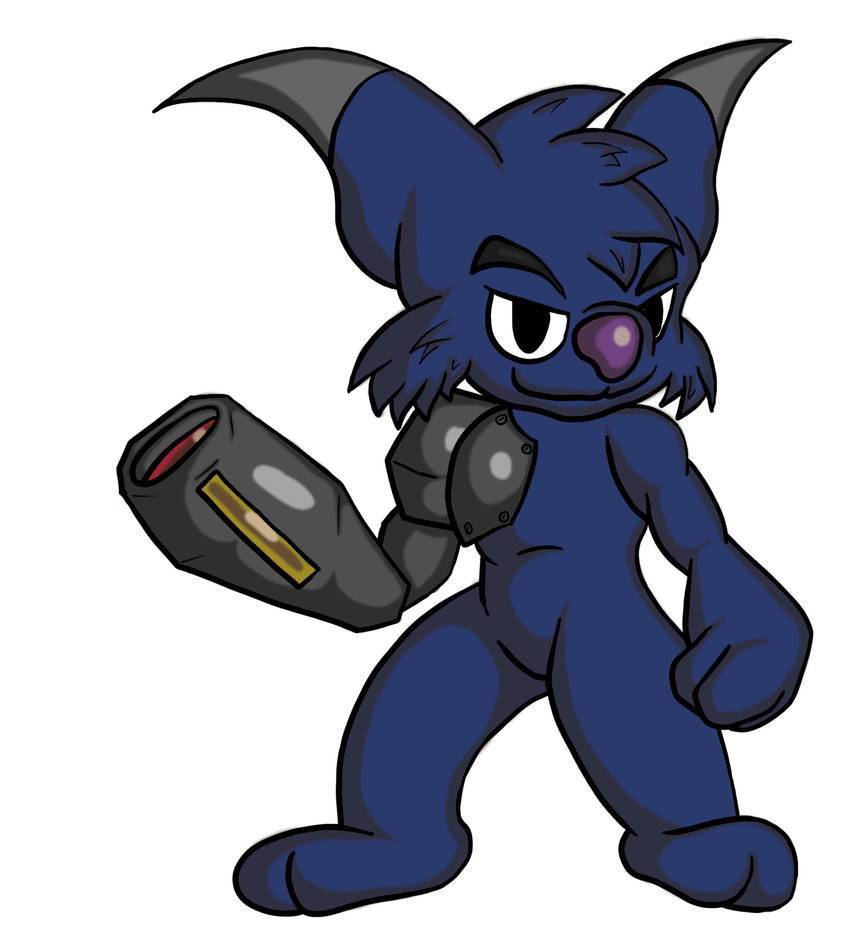 This is Jack, a mutant in which rebelled against his creators and is plotting to topple the world state in order to free his mutant-kind. However, he isn't your "knight in shining armor" type of "Hero." He drinks, smokes, guzzles cough medicine to pass out, and is prone to steal things just for fun. He is also prone to also be foul mouthed, often talking back to the player throughout his adventures.
These things are mainly ideas in the works, and it will take time to get everything together. What do you all think? I am open to any kind of feedback.