Furry
Joined

Feb 18, 2017
Messages

99
Reaction score

35
First Language

French
Primarily Uses

RMVXA
Kitty Pride is a game in French translated in english. I have edited non-gif screenshots to put english text below.
​

Let's discover together how
hosed up.
a cat's mind can be.​
Demo :
https://gamejolt.com/games/KittyPride/436060
---------------------------------------------------------------
This is Gatto the cat

Gatto has weird dreams at night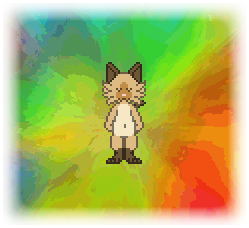 Ok ?
Now we have Mai the bunny.

Mai has dreams in which Gatto who has weird dreams appears.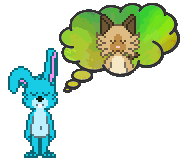 WTF is happening, Gatto and Mai? What is the meaning of all this? I trusted you! I trusted you so much!

Gatto, don't tell me we're going to be brought by a series of improbable circumstances to meet personified fragments of your personality that come straight from your dreams and make a mess the real world!?

Oh, nice.
What does Mai have to do with it? Why there are so many characters in the character section below if there are only these two essentials.
Let's see what this is all about.

Gatto Levigato the magicat

24-year-old male cat, who is treated like a child and goes to school with the children. He is always in the stars with his smile, his semi-closed eyes, his hands on his back and his habit of not answering when called. Drake is the only one he's really talking to. And he sometimes treats him like his father. Sometimes just as a very close relative.
He has the power to invoke stars, all right.
Mai Coccolo the bunny

Cuddly 12-year-old rabbit. Typically the kind of person who comments like "I understand how you feel" by tapping the back even when it's not the case. And who says things he doesn't have the intelligence to understand, precisely because he's a child.
He is also very curious and is often the first to discover problems before they reach his entourage.
Drake Biggs the fox

Gentle fox (nicknamed foxoo by Gatto) of 31 years old who is only love and tolerance, who gives absolutely ALL to Mai and Gatto, and who advises others on their personal problems most of the time.
He does not like violence and will first try all possible peaceful approaches, but as a true strategist. Plus his eyes are fluorescent, so cool, buy it.
Bakura Fragola the beaten child

14-year-old bat beaten by her father and very VERY emotionally fragile. She tends to always refuse the help offered and hates to involve others in her problems, apparently, but secretly wants someone to help her. She often has sad reflexes to see, like protecting herself with her arms or wings when someone approaches her a little too quickly. Or apologize all the time. So much so that those around her think that she is exaggerating, while it is visceral, that she is unable to help herself.
Magus Marthym the jackrabbit

A 26-year-old misanthropic angry hare who takes to heart to show contempt and hatred to people he considers dangerous (such as pedophiles, thieves), and hates above all those who justify their actions, claiming that their arguments are stupid and inadmissible every time. His virulence makes him a very lonely person in the end.

No levels in Kitty Pride. The exp increases the "power", and the stats are proportional to the power. The hiss is that the more exp you have, the slower the power increases.
Battle system
The battle system is a card game, each time it is your turn, you draw a card (which corresponds to a skill) and you can either play two cards per turn or regenerate your MPs. For items, it is unlimited when you want, but the inventory is limited in size according to the weight of your character.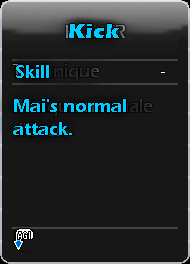 This translates into:
Equipment that allows you to draw several cards per turn.
Bosses that consider the gameplay of cards, like an enemy who travels through time and forces us to keep only 5 cards from our deck to defeat him.
Skills that cost some cards to throw. For example, an instant death spell requires more or less cards in the cemetery, depending on whether the enemy is in good shape and which enemy it is. Instead of the traditional "You have a 10% chance of success and it doesn't work on boss"

All playable characters have jokers under their title (rabbit joker, fox joker) that allows them to launch their ultimate skill.

Some stores have limited cards, others do not. > Strategy for future battles (some merchants are only accessible before bosses)
MP that move fast because the skills cost a lot and it's easy to regenerate them.
"Automatic" cards that act directly at the beginning of the fight or under certain conditions if we have them in our collection and then disappear. As well as combinations of these cards for more powerful effects.
Skills made for strategy. Gatto' purring heals his own HP to all the characters. Space automatically kills an enemy after 10 turns if the launcher has all his HP with -1 turn for every 10% of HP below the maximum. Destruction increases the opponent's sensitivity to absolutely all attacks but only works on certain enemies. Imploring epitaph does more or less damage depending on the lost HP and heals in addition, Trample is executed once more for every 20 weight points higher than the opponent. And others.
My goal is that each boss or unusual enemy poses unique problems but that the player knows how to create a real strategy very quickly, and is never frustrated to try again. I want the player to have the feeling of thwarting one by one all the traps that the bosses set for him and to refine his strategy at each defeat without farming being boring if he doesn't succeed, which takes the form of big differences of exp between zones and not very long fights, and enemies have patterns of movements on the maps and don't follow you if they see you, so you have the hability to face them if you want.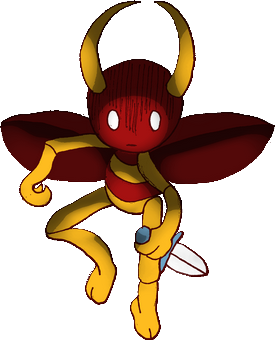 Well, it is possible that some enemies may exceptionally follow you if they see you.
Other gameplay elements besides fighting:
Enemies leave cards that can be used to summon them to fight them. (Not implemented)
I want side quests that provide something useful. I assume that a player does not do quests spontaneously because they are there and you have to do them. So I include side scenes that contribute to the main story and take time to do to reach an end, and can eventually lead to something other than exp and objects. (some written, none implemented)
The equipment does not increase the stats but the rate of damage inflicted and received, and it is multiplicative. If you put two pieces of equipment that divide the damage in half, the damage is effectively divided twice, there is no +100% defense +100% defense = 200% defense. We're more like 20%+20%=44%. When they play a rpg, the players race for power, it's nice to think that we're going to kick it all in with a direct boost, in this perspective, increasing rates faster and faster, work. (Implemented)
No loot in Kitty Pride, you steal the items you want from the enemy. It allows the player not to forget his loots, like in many rpg where you earn items without knowing what they do. If an enemy has a 2% chance of loot an item, there is no need to do 50 fights. (Implemented)
Possibly a system slightly similar to the FFX sphere to drastically increase the stats in addition to the natural increase due to the exp. Still from this perspective, I believe that drastic increases please the player. In this "sphere grid", we are led to spend exp, therefore reduce the power of our character to obtain additional techniques or definitive improvements. But in addition to exp, many techniques or improvements require specific conditions to be met and are cumulative. In concrete terms, it works as follows: You pay a certain amount of exp in a spot that allows you to unlock conditions to be fulfilled to win the bonus (more or less accessible bonuses depending on the amount of exp). But everything is very assisted from the player's point of view, if the condition is to defeat an enemy a certain number of times, the game tells the player where to find it. I want that if the player is brought to grinding, he doesn't get bored at just grinding. Plus. When you have completed a spot (so filled all its requests) the spot gives you back what you paid for at the base. (Not implemented at all, just ideas)
It would look like this: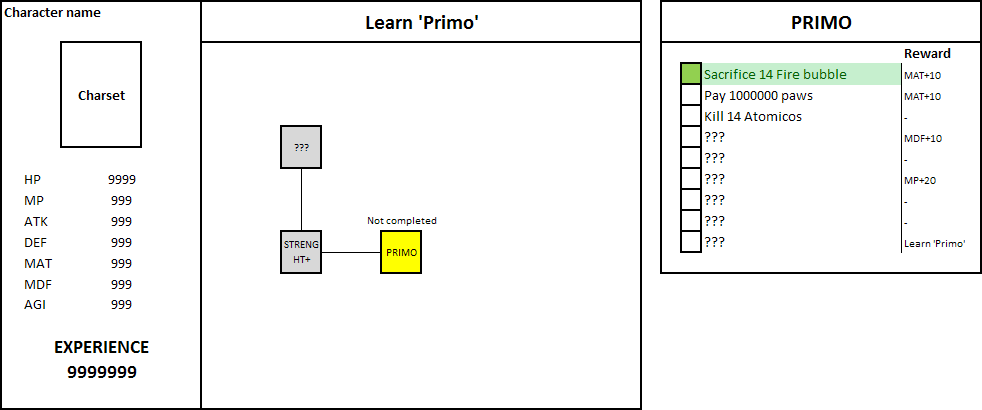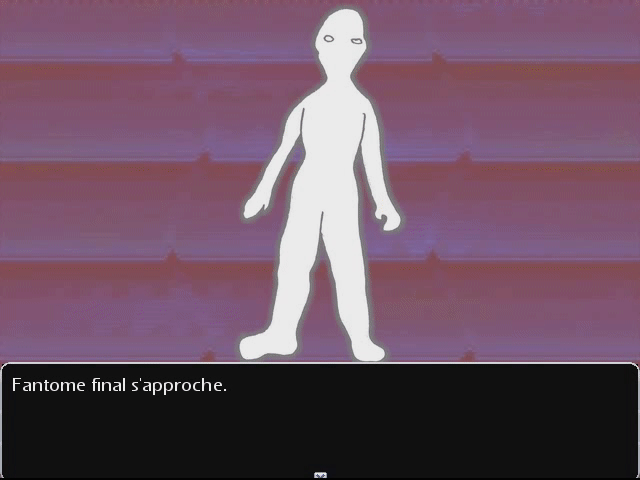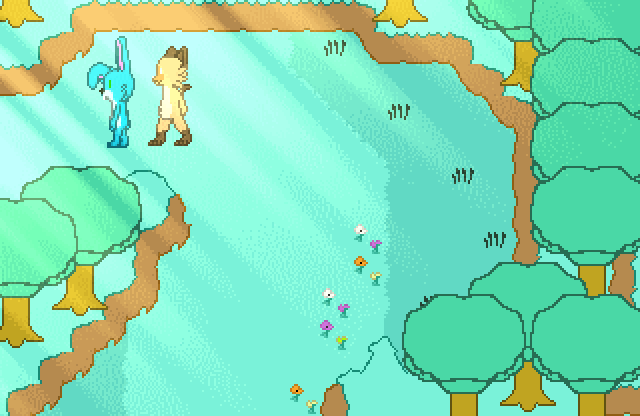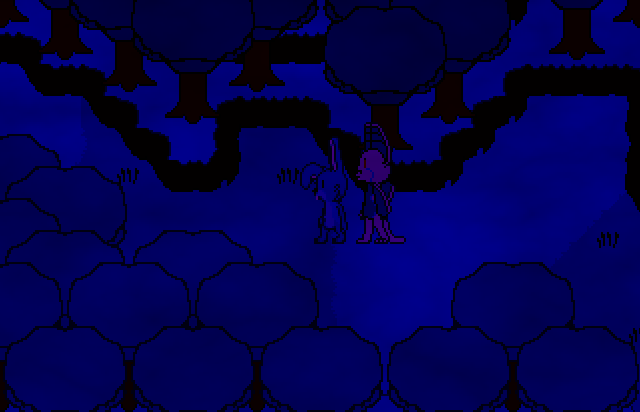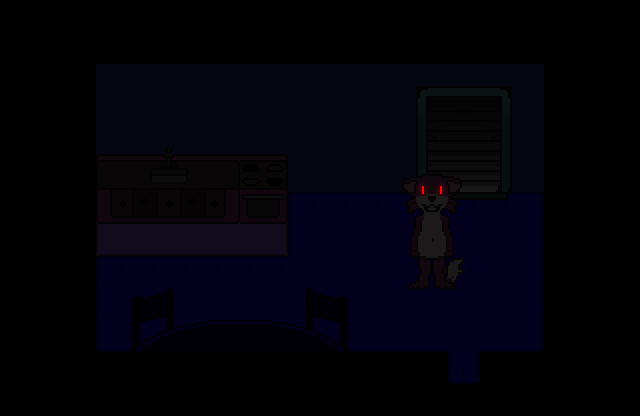 Here is a list of the OST as it will be in the first demo.
As I write this thread there are
12
of compounds on
27
.
I prefer the format a lot of short music to a few long music that can be found in many rpg, it allows more flexibility for the emotions transmitted to the player.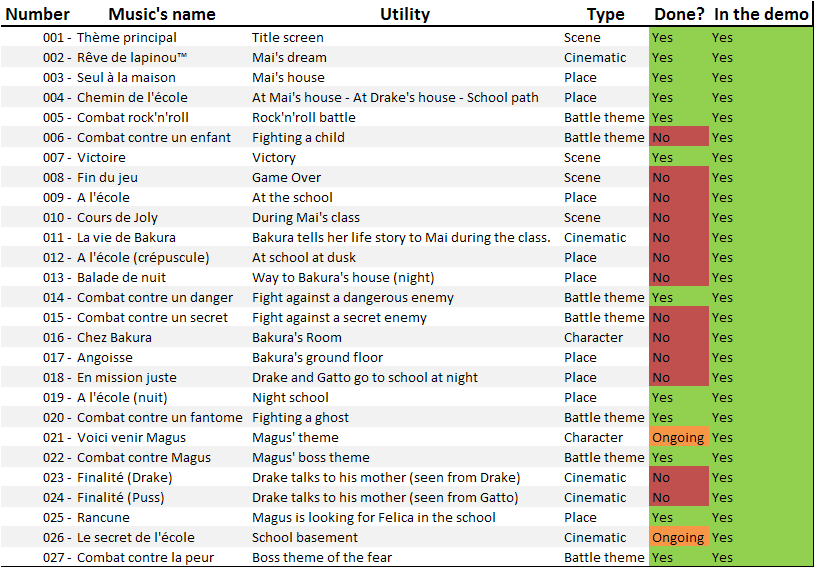 Go listen to it:
https://drive.google.com/drive/folders/1PkgRID2bPMr4VUu-YIwN4yLoFmPf9aUh
Last edited: