Villager
Joined

Sep 5, 2020
Messages

7
Reaction score

9
First Language

English
Primarily Uses

RMMV
An hour long RPG starring a pragmatic wizard (
Dova
) and an energetic Demon (
Krow
). Containing original music and artwork! Plus secret bosses/NPCs/areas and two different endings.
Synopsis
☆ Story & Characters ☆
You take on the role of
Dova
, a quiet but slightly snobbish human, along with his newly acquainted housemate (read: freeloader)
Krow
. After a failed breakfast, you eventually discover that all your crops have been eaten by some kind of animal, and thus, must find the culprit of this incident...
Concept based on my web-comic from a while back (
https://yorripi.itch.io/daemon-daze
)
★ Features ★
✧ Around 100 original artworks (including monsters, character sprites and tilesets)
✦ 23 original music tracks, all made for the game, (including battle themes, over-world themes and some SFXs)
✧ Rideable bike to take you around the world for fast travelling
✦ 2 different endings depending on your final choice
✧ Secret NPCs, enemies and battles to discover
✦ 19 maps/areas in the game total to explore (including the bonus room)
✧ Bonus room where you can view concept art, previous CGs/sprites, listen to music and more
✦ Collect plants to plant back at home and check progress
✧ Return back home to heal up your HP and MP anytime
✦ Completely free!
Trailer
Screenshots
Download
✭✭✭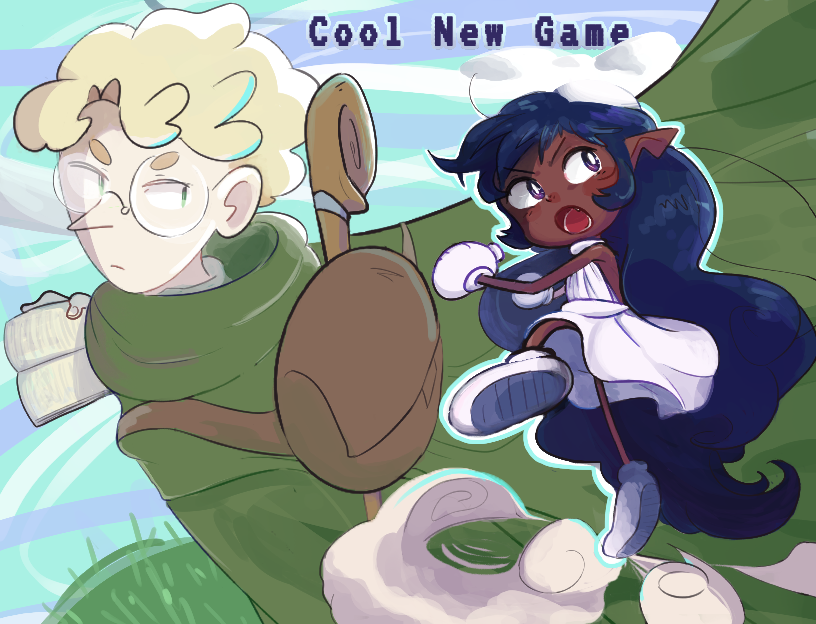 A game that is cool and also new ft. Krow n' Dova

yorripi.itch.io
✭✭✭
​