Villager
Joined

Mar 31, 2020
Messages

6
Reaction score

0
First Language

Dutch
Primarily Uses

RMMV
So I have been searching but could not find a plugin to allow me to set both a left and a right face at the same time.
Does anybody know if this exists? I do have YEP Messagecore but whe I type the commands to show both the names it only shows one.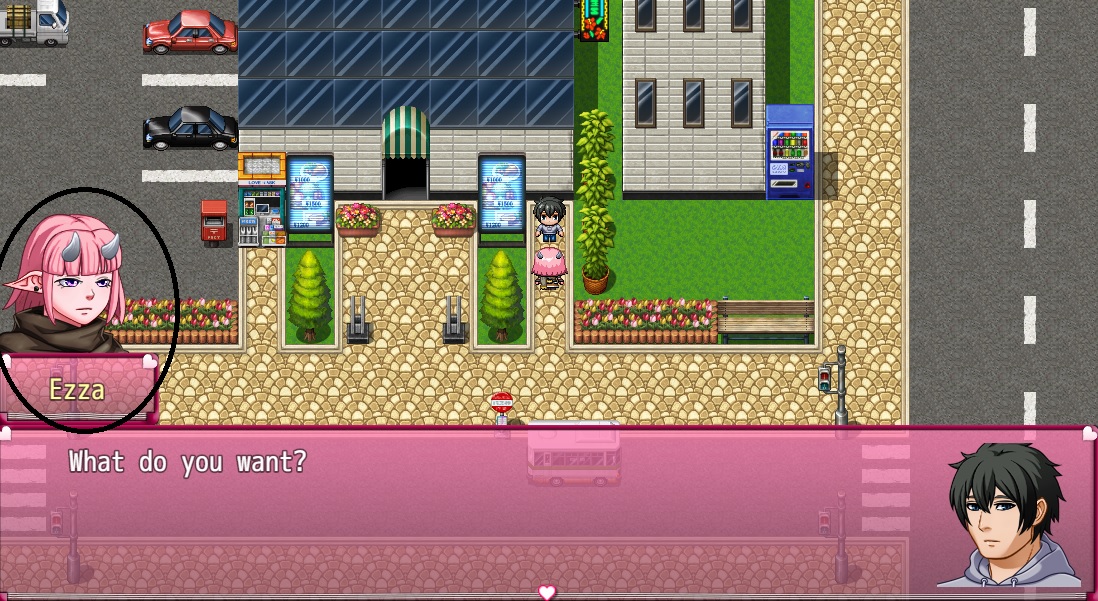 Like you see in the black circle I would like the same to be on the right side for the guy so name and picture.
Right now I've been trying to get this working by making a common event that shows pictures based on which switch is turned on. So I only have to throw a switch on and off instead of having to give a show picture command everytime for both persons speaking. But is that common event even usefull? Or should I just do show picture everytime?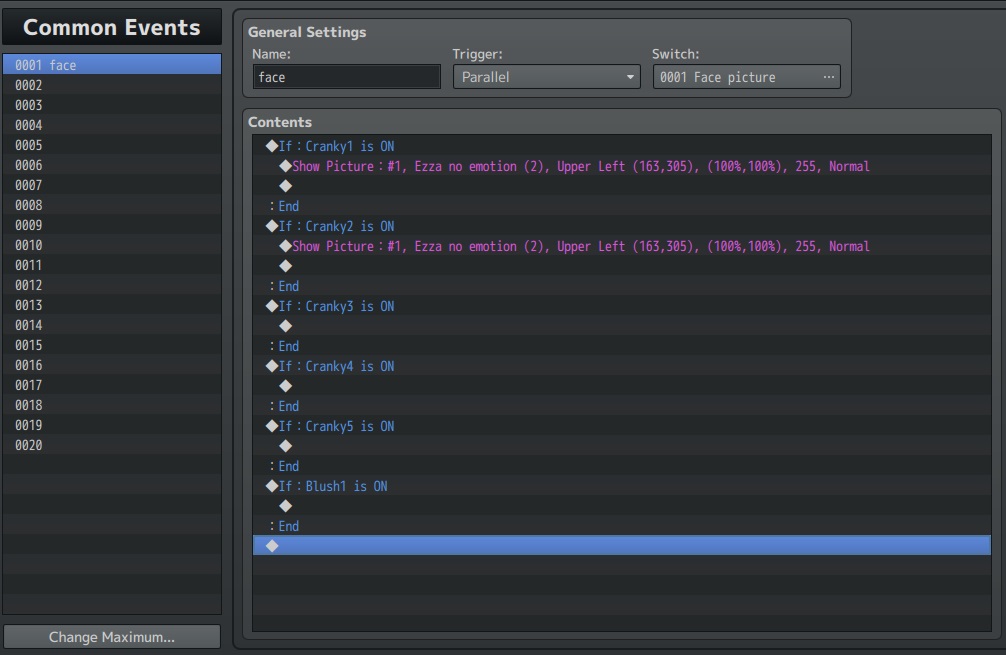 So basically my questions are:
-Is there a plugin for 2 names left and right and/or faces left and right or should I keep trying it with base rpgmaker
-Can YEP messagecore display 2 nameboxes 1 left 1 right?
-Is my common event a good idea for displaying faces on both sides and switching between emotions?
Thanks in advance for anyone willing to help!