Volunteer
I reformatted LPC Character sprites, portraits, and facesets for RPG Maker VX Ace and MV.
LPC Characters are based on portrait graphics by ZeNeRIA29. However sprites may look inconsistent.
Download includes 3 character sheets (png) | Dimensions: 576x384 [48x48]
10 facesets for VX Ace and MV, 19 portraits with 4 expression each (76 images)
Note: For character, I added a skeleton as an extra from LPC character generator. (no portrait of that)
Preview



Usage
If you use character sprites, credit Redshrike
Universal LPC Spritesheet Character Generator
https://github.com/gaurav0/Universal-LPC-Spritesheet-Character-Generator
Linking is optional.
If you use Portraits Graphics/ Facesets, credit the following in the quotes.
Portrait graphics created by "PlayCraft"
https://itunes.apple.com/us/app/playcraft/id1097458476?ls=1&mt=8
Portraits Graphics designed by "ZeNeRIA29"
http://zeneria29.deviantart.com/
License:
(CC-BY 3.0)
Download link:
https://www.dropbox.com/s/p45fdk15godllif/lpc.zip?dl=1
Source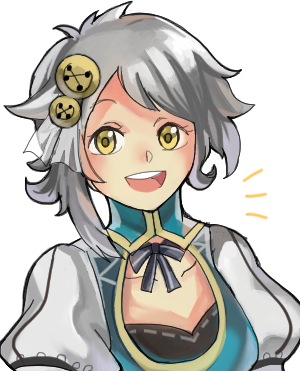 Anime Portrait for PlayCraft, a mobile Action RPG game maker. https://itunes.apple.com/us/app/playcraft/id1097458476?ls=1&mt=8 Commission by ZaPaper through ZeNeRIA29 Set1: https://opengameart.org/content/anime-portrait-for-lpc-characters
opengameart.org
Last edited: