Technically a Programmer
Joined

Sep 12, 2015
Messages

99
Reaction score

42
First Language

English
Primarily Uses

RMMV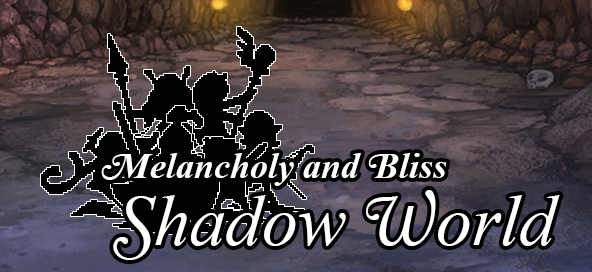 ​
After six months of swing a wrench at Lecode's TBS, I had finally decided to reveal some sort of progress by creating a game in a month. This game is closer to a boss rush than anything else.
MaB: Shadow World is a short Tactical 2D RPG inspired by classic JRPG and TBS games such as Final Fantasy Tactics, Fire Emblem, and the Tales Series for the IGMC 2018.
Estimated Gameplay Time
1 Hour (Varies depending on skill level)
Summary
Join Aloia and Mai, an unlikely duo, as they work together to battle heroes from other worlds to save their own world.
This game has two endings split by a simple question.
Features
2D Turn-Based Tactical Battle System (LeCode's TBS)
Action Point System (Multiple actions per turn)
No level system or grinding (Progression is horizontal)
Easy to learn but difficult to master battle system.
A Compelling Short Story by Adventurer_inc.
Original Art Work by Gameisfun
Fantastic Battle Music by Wingless-Seraph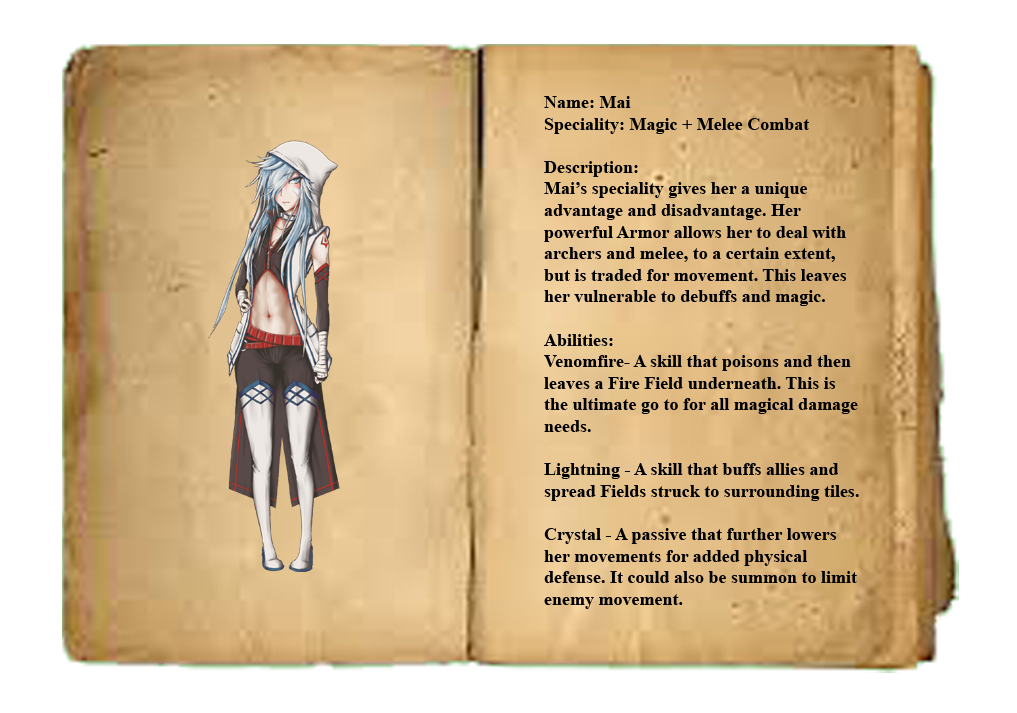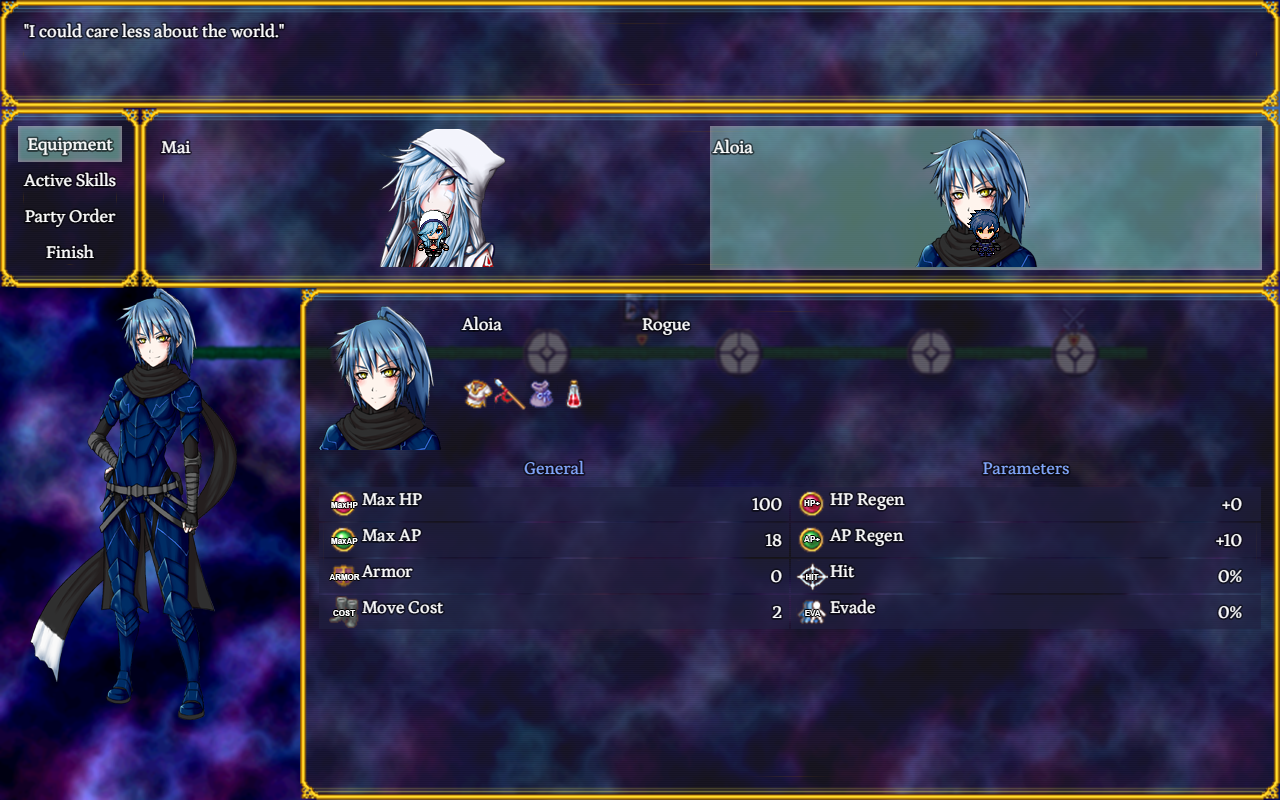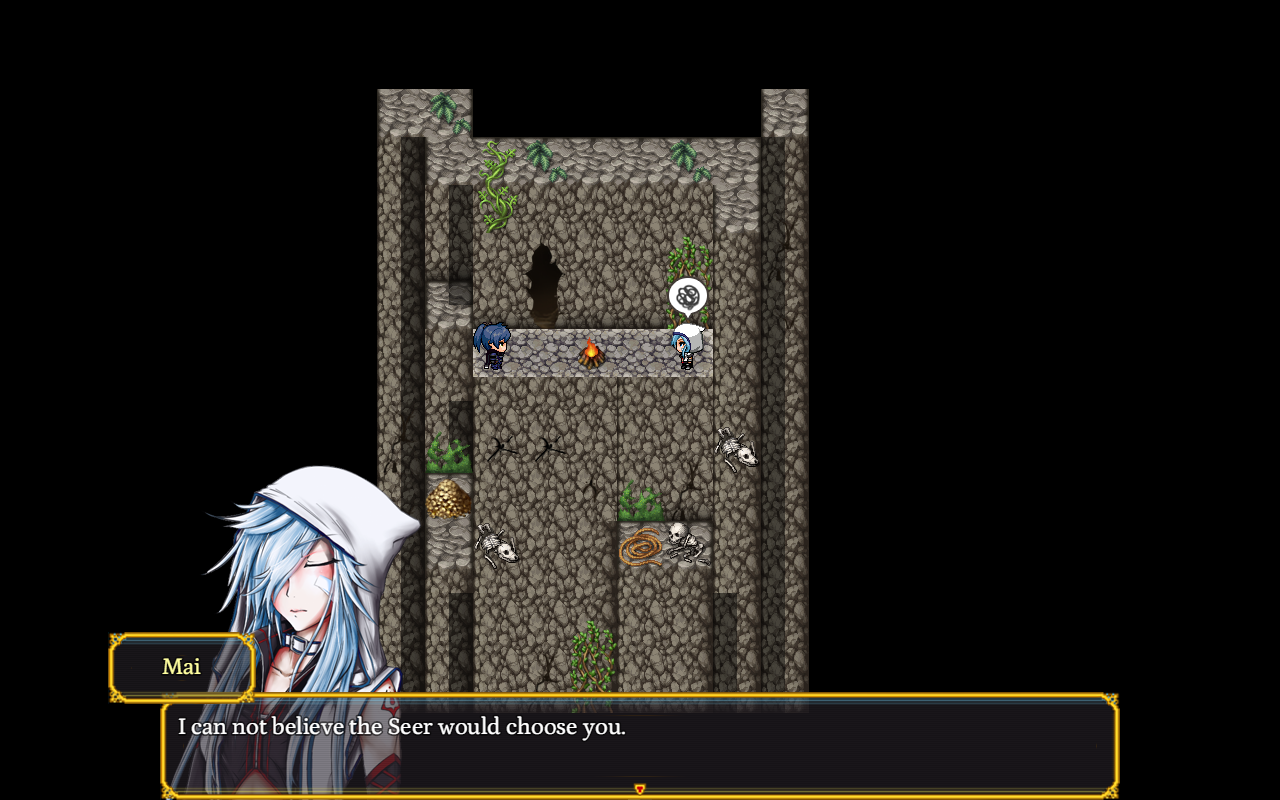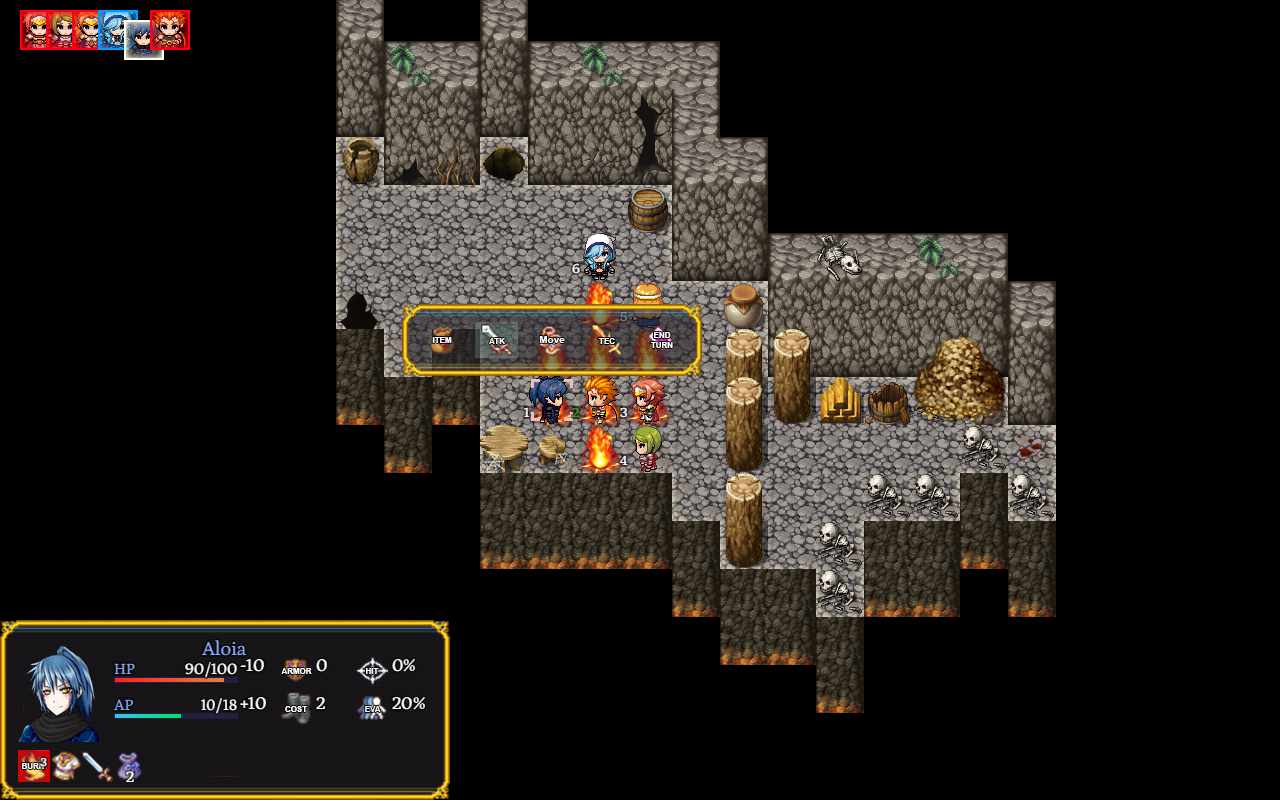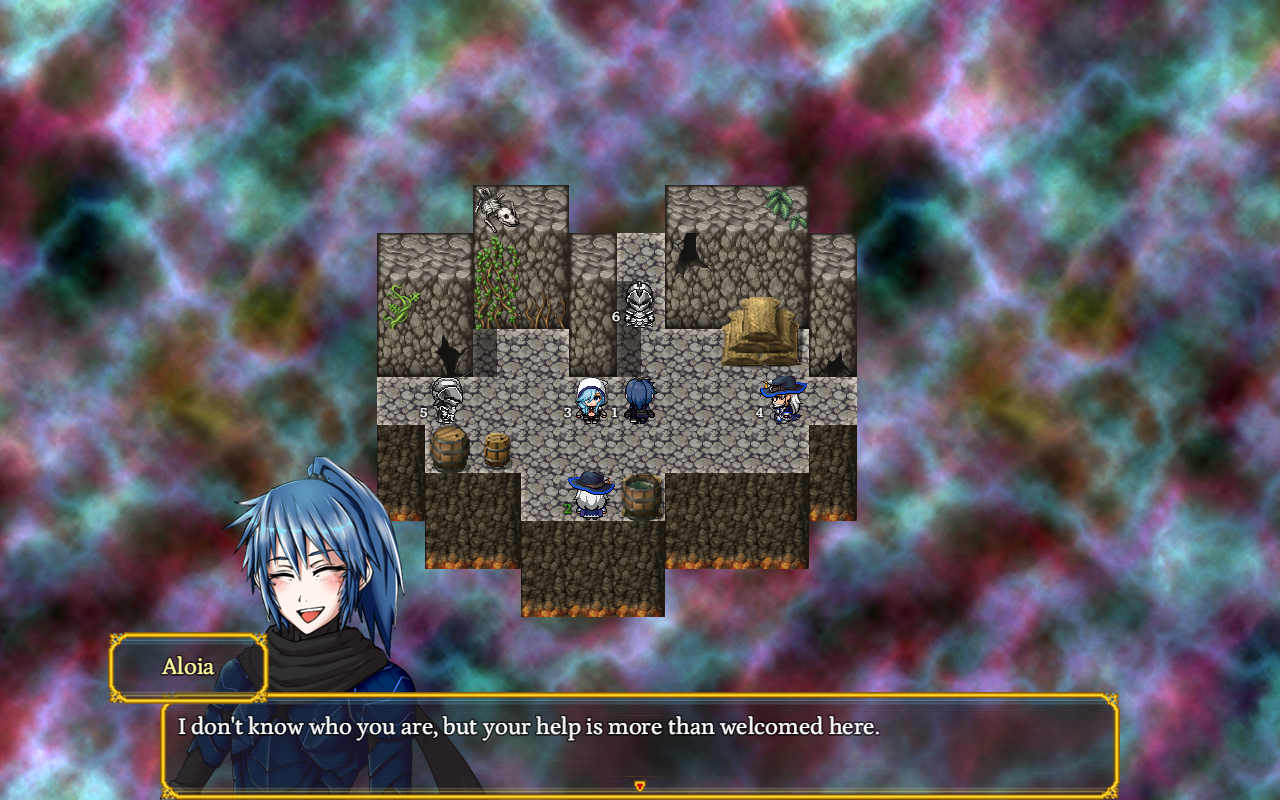 Team
@Adventurer_inc.
@Gameisfun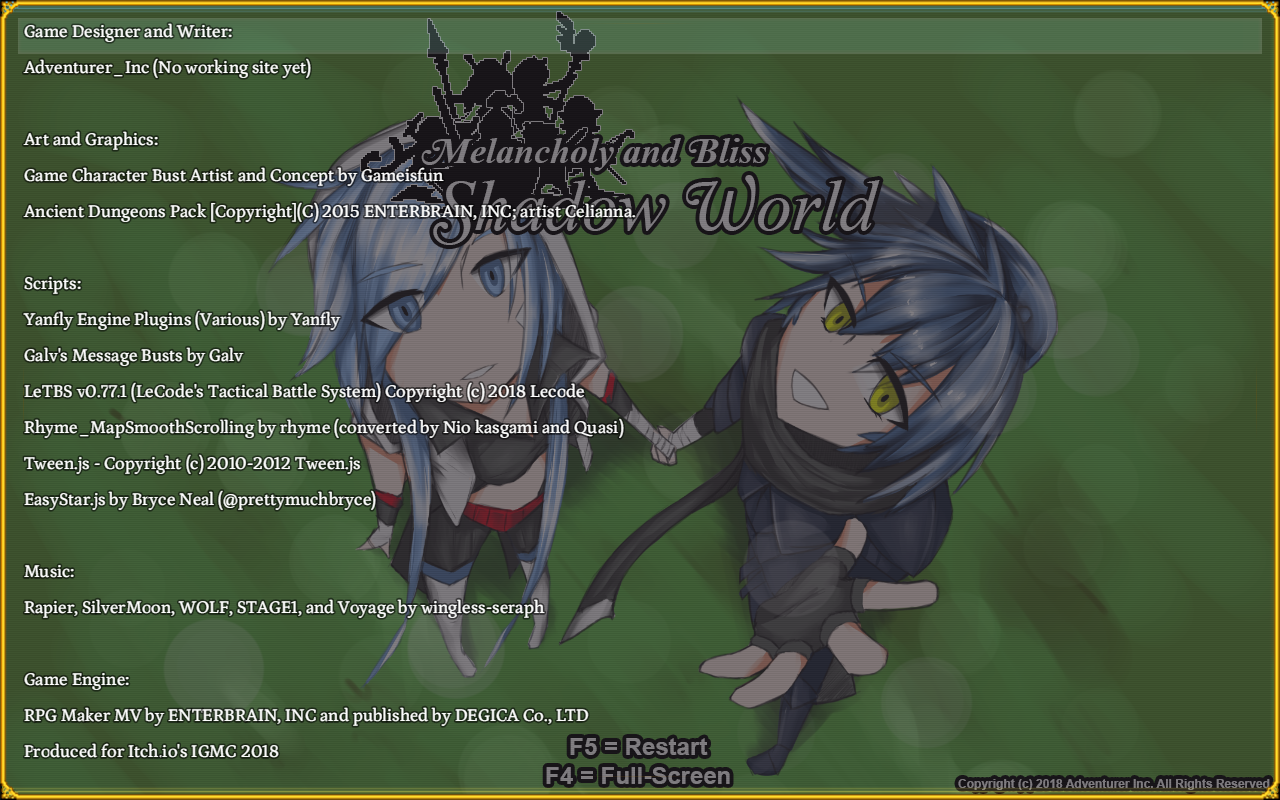 Feel free to report any bugs, leave a comment, or come up with any features you'll like to see in future games.
(My main project uses a similar battle system)
Last edited: