Software Wizard
Joined

Oct 26, 2015
Messages

17
Reaction score

27
First Language

English
Well, this is not working for me.. It may be the resolution I'm using (1280x720), a bug or some sort of black magic, but I can't be sure..

Anyway, here's an example:

This is the complete map. (Which I took screenshot and edited on paint so I could show you)
And this is the error:
This is the actual png file I got after using the plugin's script call.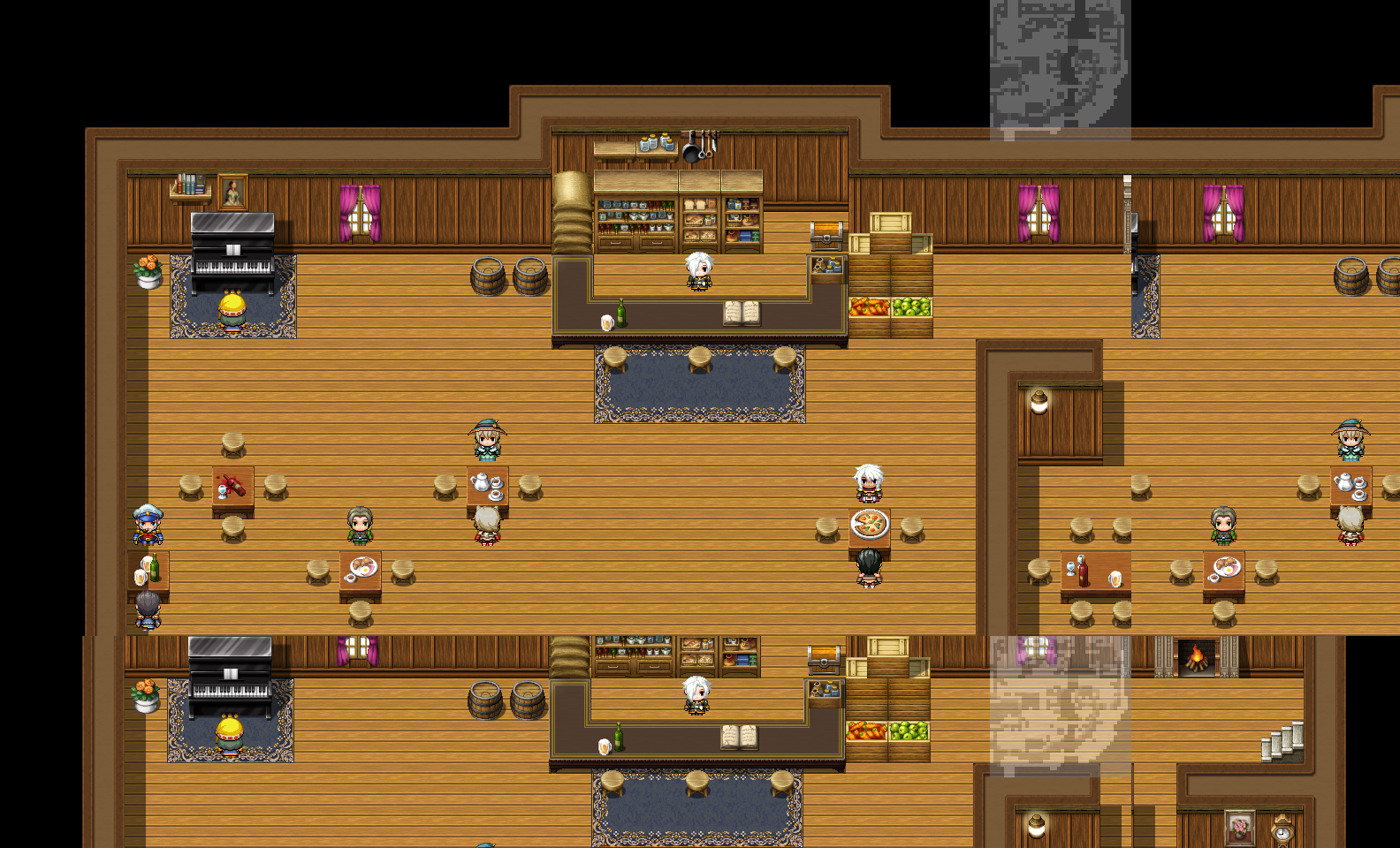 Any ideas?
A few things - first, you will need to disable any scripts, events, etc. that give you overlays (like the minimap I see in the screenshot).
What this plugin does is move the camera around to each "page" of the map, take a screenshot on each one, and then combine the images. So whatever you have on your screen will be visible in the output (multiple times as you can see from the minimap displayed multiple times.)
Apart from that, I'm guessing this is a problem with using a nonstandard resolution for your game. I'll test this out tonight. For consistency's sake, can you tell me what plugin/script you're using to change your game resolution?
Also, could you try changing your game resolution to 1248x720 (1248 is a multiple of 48 while 1280 is not, so if it works correctly with 1248 then I know it's an issue with noninteger tile screen widths.