Villager
Joined

Jun 3, 2014
Messages

14
Reaction score

9
First Language

English
Primarily Uses
Panic at Casa Corotto is an exploration/boss rush RPG about a head waiter who finds himself in deep trouble when his beloved restaurant becomes infiltrated by the mob! Battles in the game are very limited but difficult, so be sure to scrounge around for whatever supplies you can find to help you win battles as you try to outsmart the mob and save Casa Corotto!  
Contest Page
​
 ​
About Us​
We are Sammy Roach and Hubert Orlowski, a couple who enjoys playing video games and loves coming up with ideas for games of our own.​
 ​
Sammy: I used to make games in RPG Maker 2000/2003 all of the time when I was around 12-14, with several attempts that always went unfinished, some never making it past a first cutscene! I bought RPG Maker VX Ace a year ago and this contest has re-invigorated my RPG Maker spirit. So, hello! This is my first post here actually and I think it'll be one of many!​
 ​
Features​
Various puzzles involving pushing and pulling things, finding things and navigating things!​
 ​
Battle  threats to the restaurant! There are no shops and no automatic health recovery, keep your eyes open for supplies to help you continue!​
 ​
Less than an hour of gameplay, just enough for a (hopefully) satisfying appetizer!​
 ​
An original soundtrack composed by Hubert himself!​
 ​
Characters​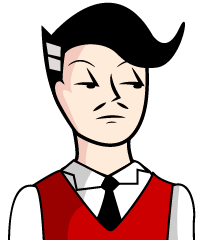 Victor Snetterley
- The no-nonsense head waiter of Casa Corotto. He has held the position for ten years and is credited with building the restaurant's reputation with his impeccable service.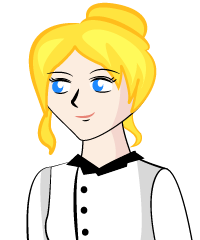 Margot Eberhart -
The head chef at Casa Corotto. Some might think of her as cold, but she is actually a deeply caring and emotional person who is extremely perceptive of the people around her.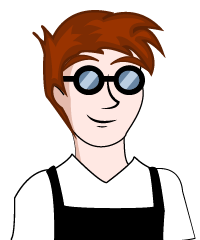 Neil McGinnis -
Casa Corotto's dishwasher. He takes pride in leaving the dishes sparkling, and is known for his relaxed attitude and offbeat interests.  
Holly Angelopoulos -
Casa Corotto's bartender, an up-and-coming talent among mixologists in the city. She is currently juggling her career rise with wedding planning efforts, bringing her characteristic determination to both.
 ​
Screenshots​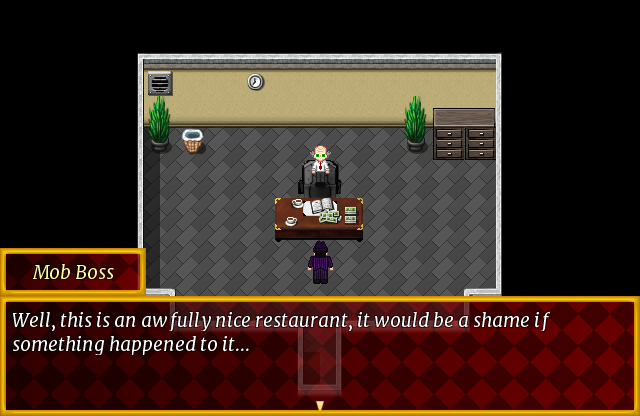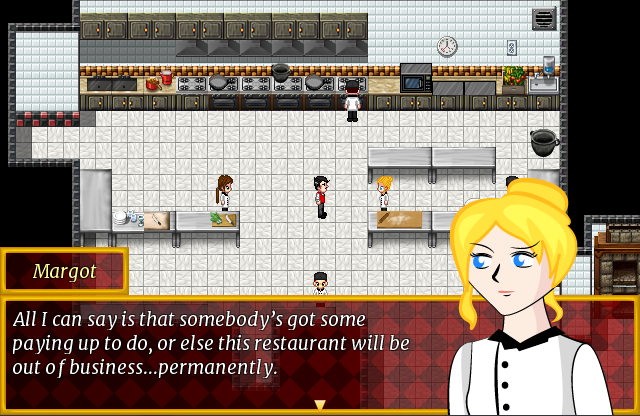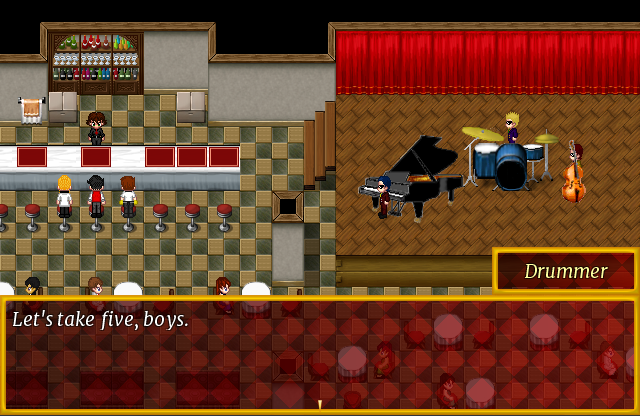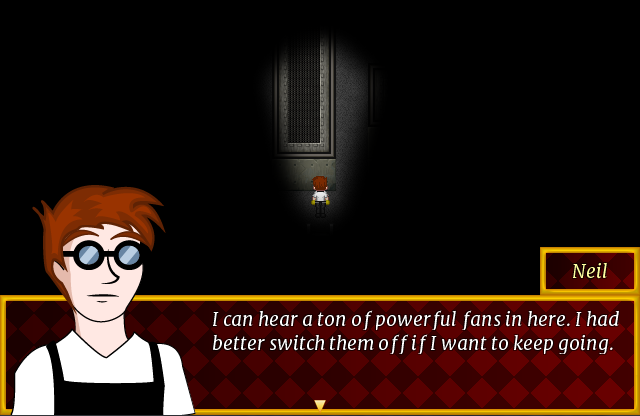 Credits​
Graphics
Sammy Roach
Hubert Orlowski
Ayene
Enterbrain
Celianna
Eriol Clowphengire for the Koemushi Sprite Template
 
Scripts
Yanfly
Galv
Vlue
KillaZapit
Shaz
 
Music
Hubert Orlowski
 
Sound
Enterbrain
Last edited by a moderator: