Class-A Polecat
Joined

Mar 12, 2018
Messages

10
Reaction score

18
First Language

Norwegian
Primarily Uses

RMMV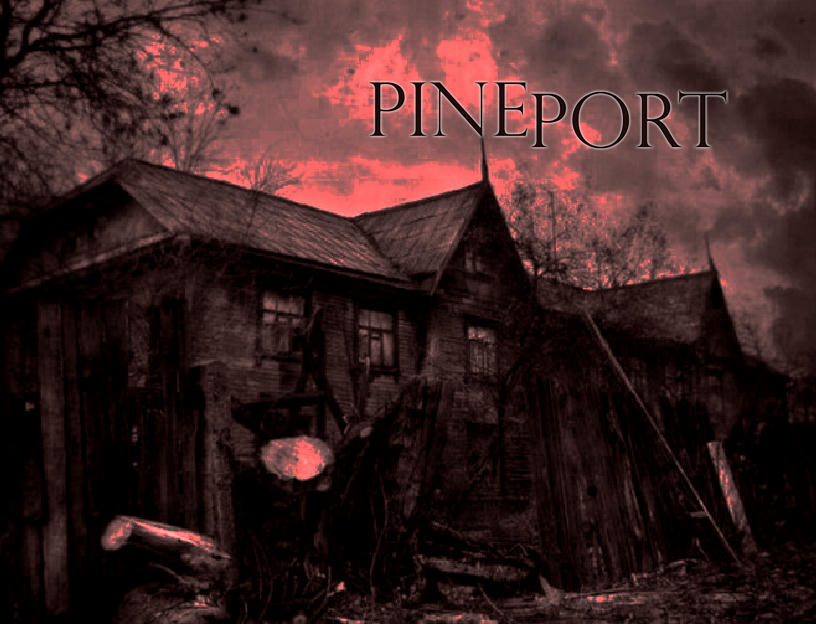 DISCLAIMER:
This game contain images of violence / gore
and handles topics like psychological disorders, abuse, suicide and religion.


Welcome to Pineport!
A quiet small town far from any major city, where everybody knows their neighbours!

One fateful night all the town children vanishes without a trace. You play as Emery Dwayne, an outsider who only recently moved to Pineport, searching for your daughter Nathalie, hoping to find clues as to what became of the children.

But Pineport is a quiet town... Too quiet... And as the search goes on, the insignificant town of Pineport reveals darker secrets than you could ever imagine. Sometimes it is better to not know your neighbours...

_______________________________________________________________________________

Pineport is a storydriven horror game where you will need to solve puzzles and search for clues in order to progress along the 5 chapters of the game. Every chapter contains different types of enemies, chase scenes and bosses that you will need to defeat using your wits.

Semi-open world with a main storyline and several sidequests, leaving you to choose where you want to go and what to do next. But be careful! Not every path is worth exploring, and may trigger one of the game's different endings.


One morning in the small town of Pineport all the children are suddenly gone. There are no traces of them anywhere with the exception of strange letters left behind with messages that are oddly specific to each set of parents.

A year passes without any news about the children. Emery Dwayne can no longer sit idly by. He has noticed that the people living here are beginning to act... strange. He feels as if he is the only one who still isn't able to move on, and decides to search for his daughter, Nathalie, on his own. The only person he trusts to seek advice from is his old friend James, who seem to be unaffected by the events in town.

The other parents dismisses the letters left behind after the children went missing, but James urges Emery to speak to the other parents about it. Emery will soon discover that the people in the quiet town of Pineport is not as innocent as they portray themselves to be. A shadow enshrouds Pineport in its dark veil, and its inhabitants keep secrets grimmer than he could ever imagine.

Emery will have to risk his life in order to get to the truth, but he will soon discover...
...that not all doors are meant to be opened

(Only the protagonists)




Emery Dwayne (Playable Character):
A grieving father who's daughter disappeared during the incident of the vanishing Pineport children. He is respected by his peers but is considered an outsider since he's not born and raised in Pineport. He is a working class family man, kind and helpful to those who are close to him. He prides himself in being solution oriented and is handy with tools as he has worked in various construction jobs through his life. He is still quick to jump to conclusions and can exhibit quite a temper when provoked or when his close ones are threatened. Even though may look quiet and polite to the people around him, he keeps secrets from his past as well as anyone else in Pineport.



Nathalie Dwayne:
The daughter of the protagonist. A quiet girl loved by her parents as much as she loves them. When the Dwayne family moved to Pineport she adapted well in school, but adapted a shy persona which manifested itself back at home as well. She disappeared along with the other children of Pineport during the incident last year.



James Sullivan:
Previously, a good friend of the Dwayne family. After the incident with the children, he and Emery did not keep in touch as much as they did before. He is a restless soul at heart, traveling a lot in order to do unofficial research, mainly on old books, texts and scriptures which he brings back to Pineport to study closer. At home he is the head librarian in town where he runs a tight ship. He is polite, educated and will never speak unnecessarily, keeping things to himself unless it is of importance to the current subject. This gives the impression that he always knows more than he lets on.

DISCLAIMER:
The video contains disturbing images of gore and violence.

Last edited: