Semi-retired
Joined

May 15, 2013
Messages

2,249
Reaction score

2,206
First Language

English
Primarily Uses

N/A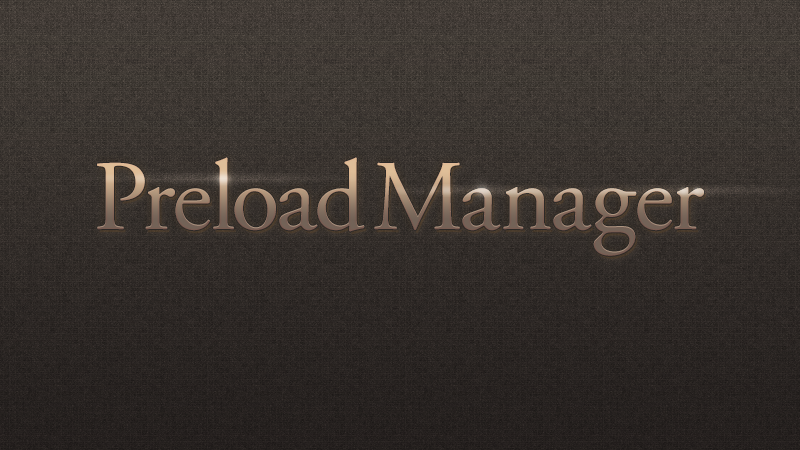 ​
Introduction
TDDP - PreloadManager lets you preload resources on both map load (in between map transfers) and/or upon starting the game to ensure resources such as pictures, music and sound effects are preloaded and guaranteed ready to go for player interaction.
Before
asking for help,
please read
the
documentation page
to see if it might already be covered there. That page will be updated over time and always be the most current documentation available for the plugin.
Features
Preload all resources found on a map upon loading the map. Cache is used so reloading the same map will be near-instant

Preload specified resources on game boot using the advanced configuration options
How to use
Add the plugin to your game and check the documentation page for help. The Help section contains general information and a link the plugin's documentation page.
Last updated
2015-12-03 - 1.1.1
Documentation
Official documentation page and changelog
Download
GitHub
1.5.0 compatible by Archeia and Yami
Dependencies
None
FAQ
No items yet
Credit
Tor Damian Design
Terms of use
Free for non-commercial and commercial use. See
terms of use
for the full terms.
A big thank you to Degica for making this plugin free for commercial use for everyone!
Last edited by a moderator: