Suddenly, a summer breeze...
Joined

Apr 13, 2012
Messages

420
Reaction score

603
First Language

English
Primarily Uses

RMVXA
About time I created a thread like this. I've been a self-taught artist even since I could pick up a pencil. My works have evolved from stick figures, with oval bodies and feet with circle heads and hands, to better stuff than I give myself credit for. As you might guess, I specialize in fantasy-based furry art.
For my OP I'm sharing some recent favorites and older stuff I feel noteworthy, with notes about them and their associated canon. Breaking down all art shared by character. Welcome to my den.
My flagship character. Originally conceived as a Nala expy for my first "real" RPG Maker project that never was. She's the protagonist of "A Maned Lioness" and, someday, a longer JRPG titled A Lion in Scarlet. Her personality combines the hard and the soft of martial arts, along with other Confucianism ideas from Chinese culture -- kind and brave, but brash and vicious in battle. She's gone through a boatload of drafts, some of which I might feature here? The Leader of her Five Man Band, but also makes up for it in Heart too.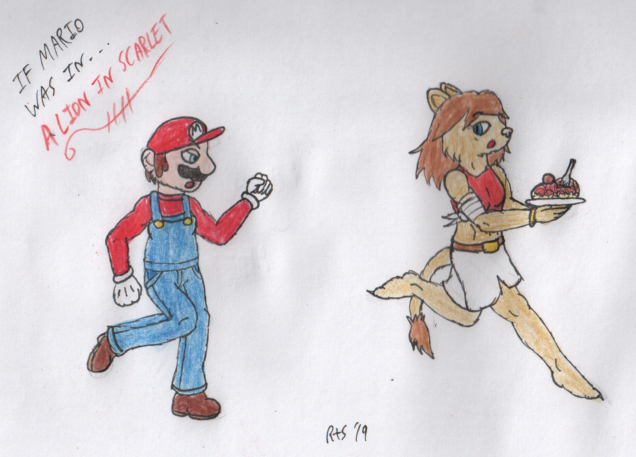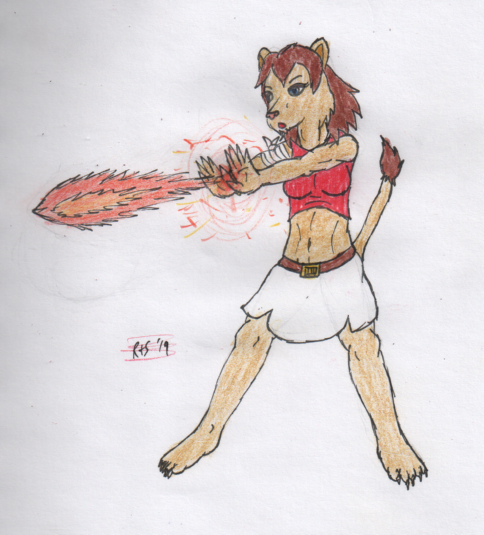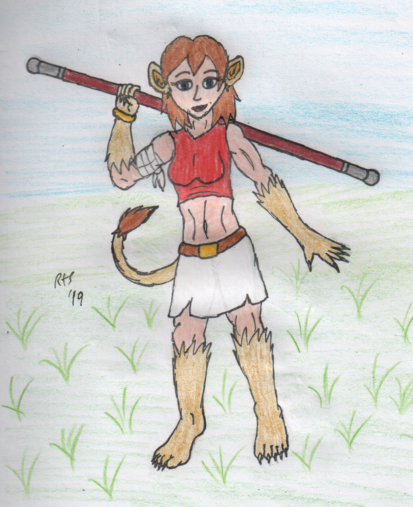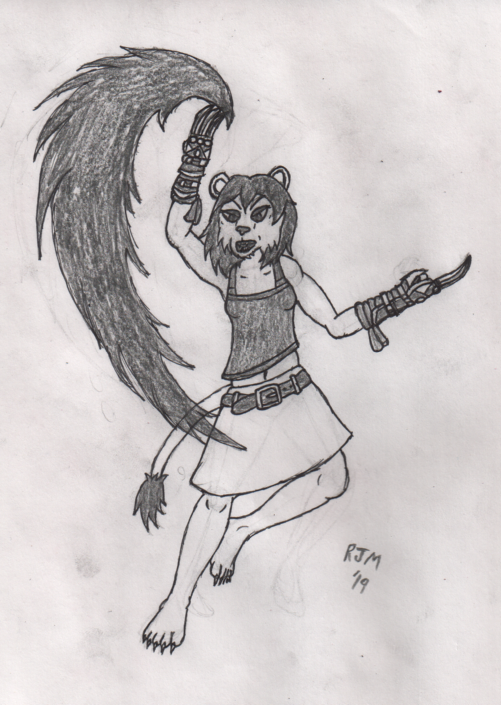 A recent character made for a Dungeon World one-shot, then a D&D Planescape game as a sequel to a failed Tomb of Horrors run. Is the fifth and final party member for A Lion in Scarlet. She has a love of gallows humor (especially jabs at funerary cannibalism) and won't hold your hand, but believes her talents are best suited to drive others to fight for success. Easily the Lancer to Raziya's Leader.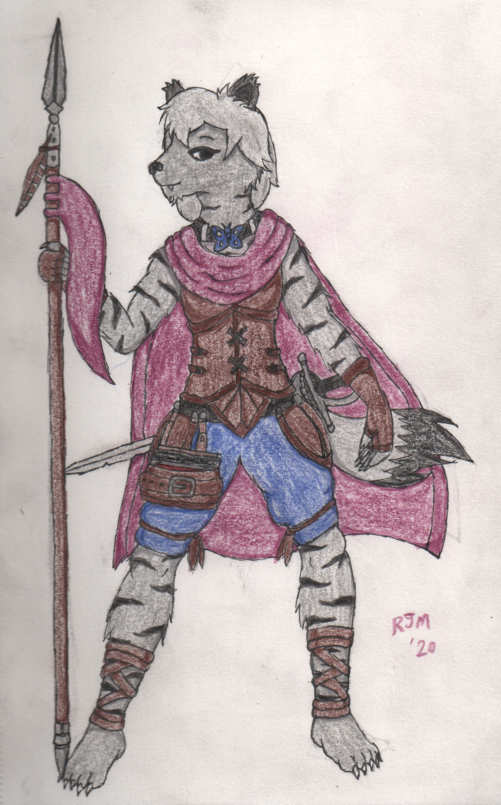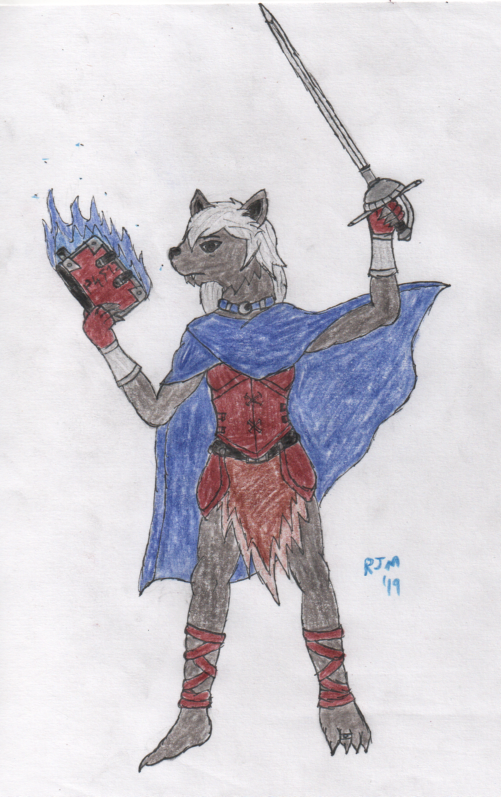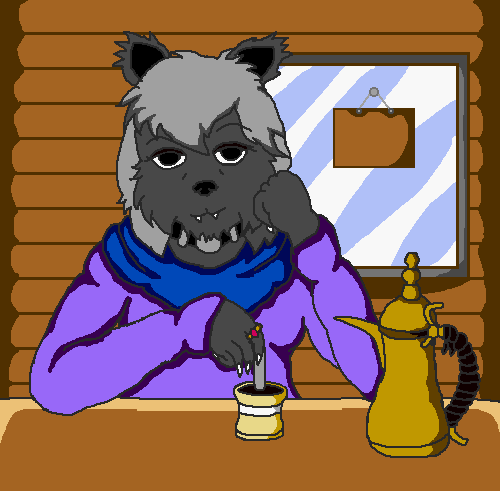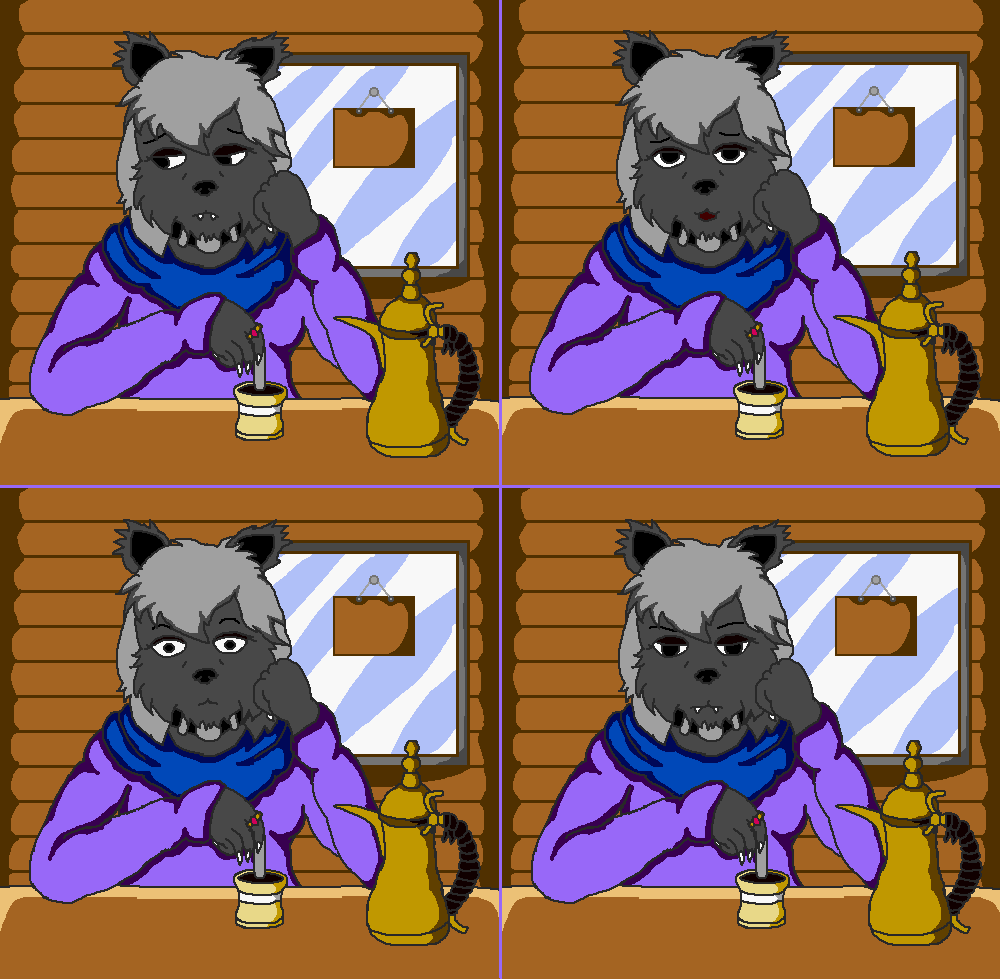 Jengo is Raziya's bestie from their hometown. Although he comes off as easy-going, he's got quite a grudge that comes forth in battle. I've had trouble pinning down his canon outfit, so various drafts are here. In my canon, a warlock is akin to a Dark Knight from the Final Fantasy series. Insofar as his best pal's Five Man Band, Jengo is easily the Brawn and acts as a secondary Lancer to Nazreen.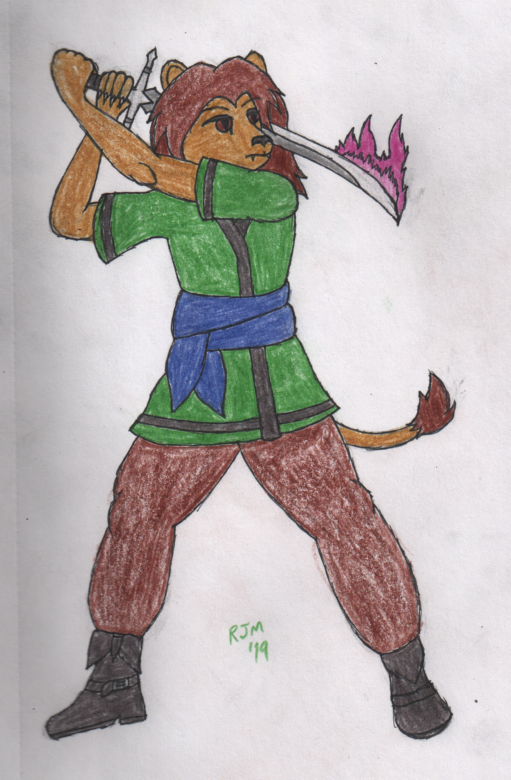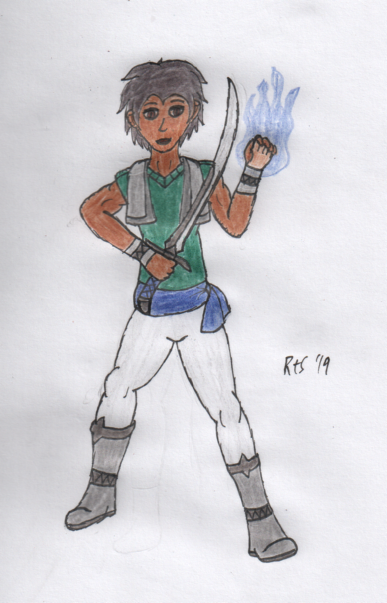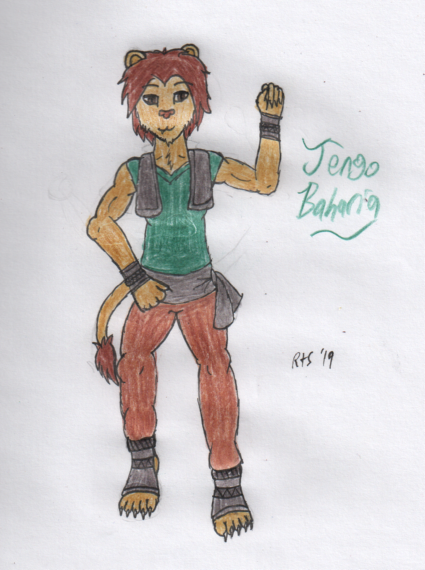 Despite being Raziya's significant other (even in an open relationship), Maia hasn't been fleshed out nearly as much as other characters have yet? She's easily the Brains of the party's Five Man Band for ALiS (though Nazreen has her moments), and packs a sharp wit to match her brains, and lacks in brawn but makes up for it in agility and precision.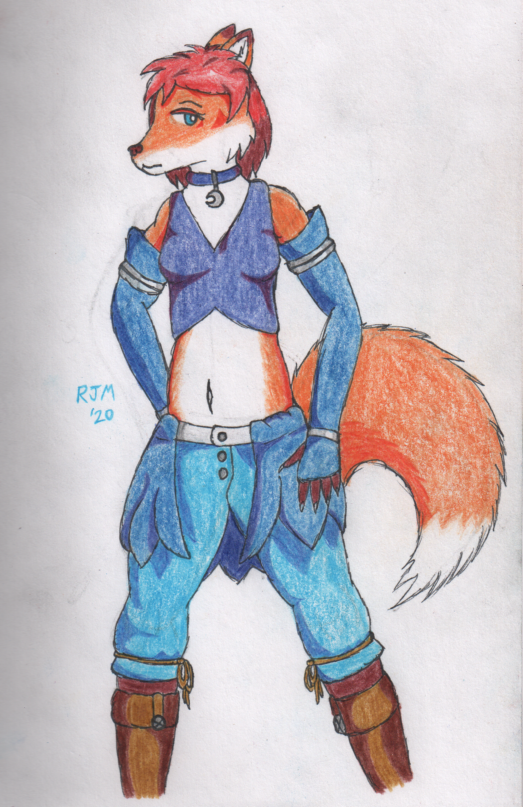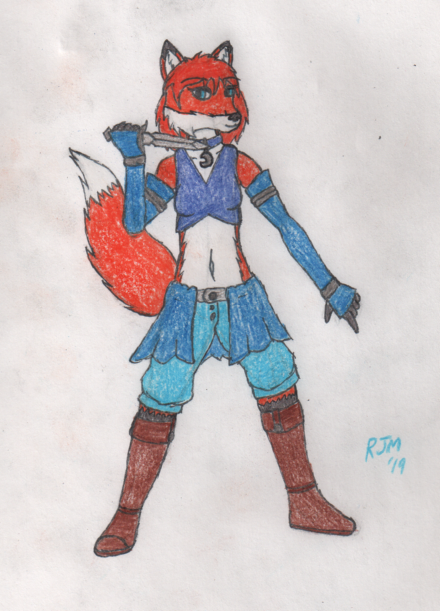 Another character who hasn't been fleshed out a whole lot, but one that's gotten more screen time than Maia. Despite being the team's blaster-caster, she's less of the Brains and more of the Heart for Raziya's Five Man Band. Was originally going to have her be a mouse-girl, but am working on making her the token human of the party. Representation matters.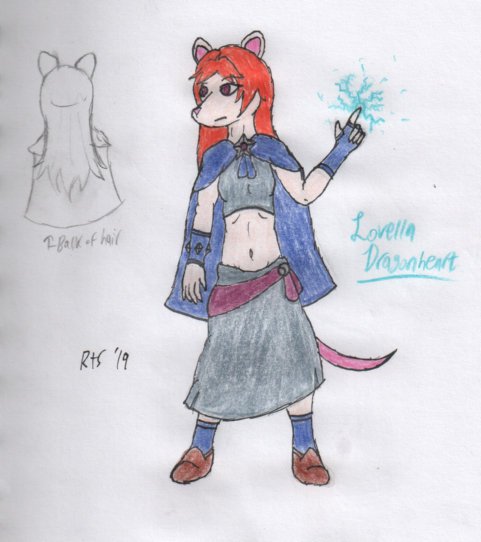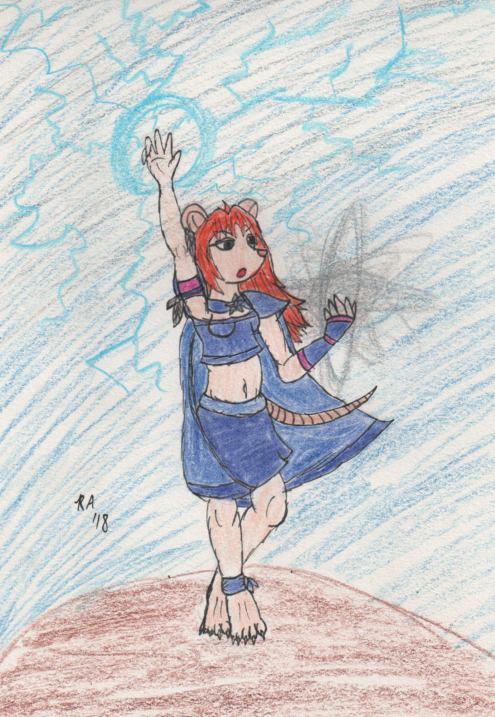 Already covered my fantasy cast... but what about my apocalyptic works? Here's the main character Dana, the Apocalypse Fox. She prefers to set out alone, and doesn't see herself so much a hero as a survivor. Nevertheless she's kicked butts for her own accord, but will kill to protect her loved ones.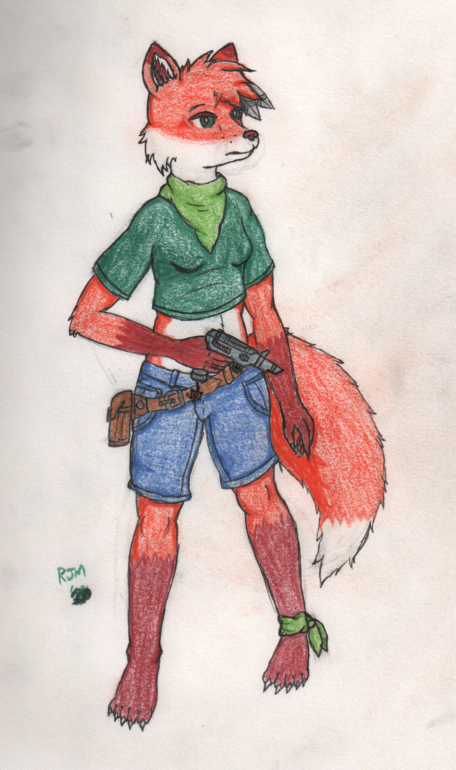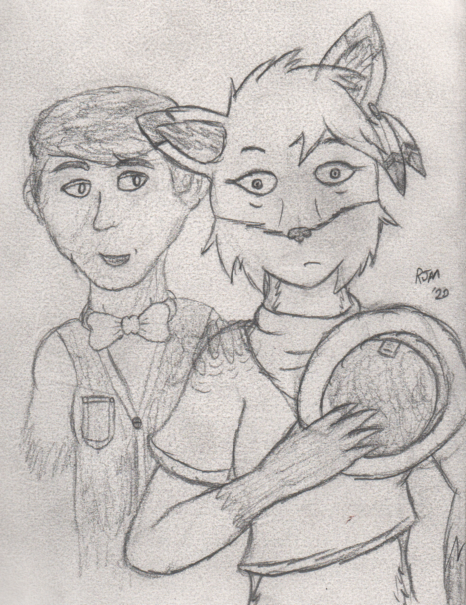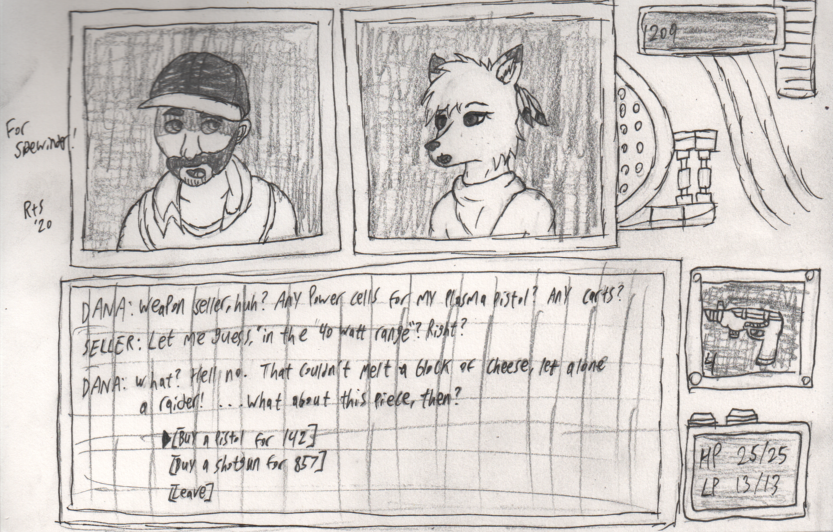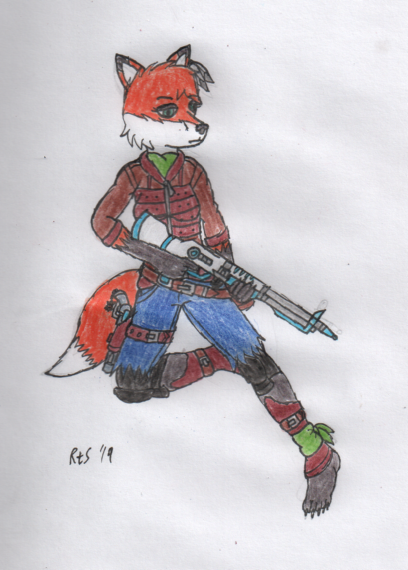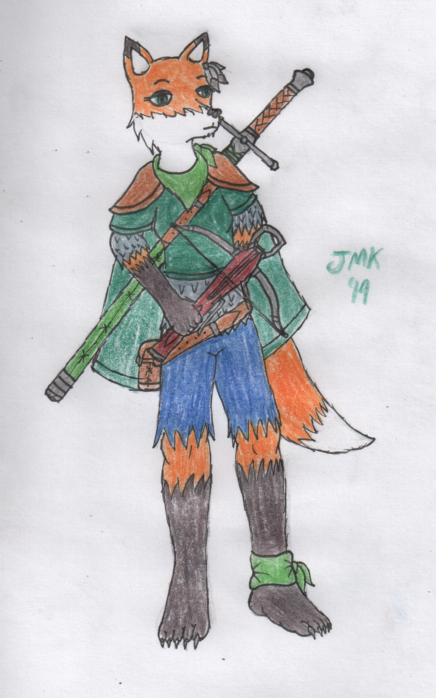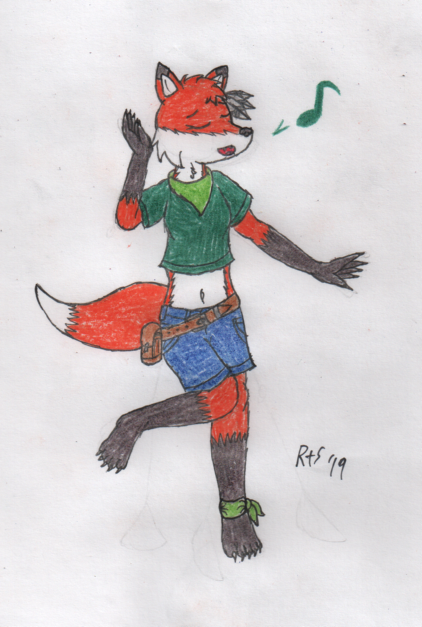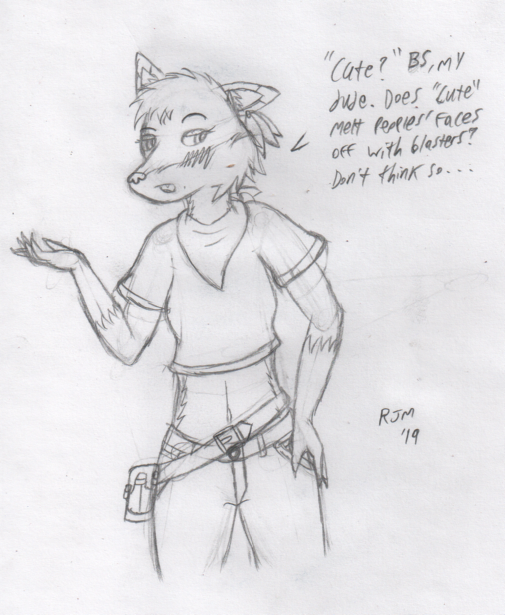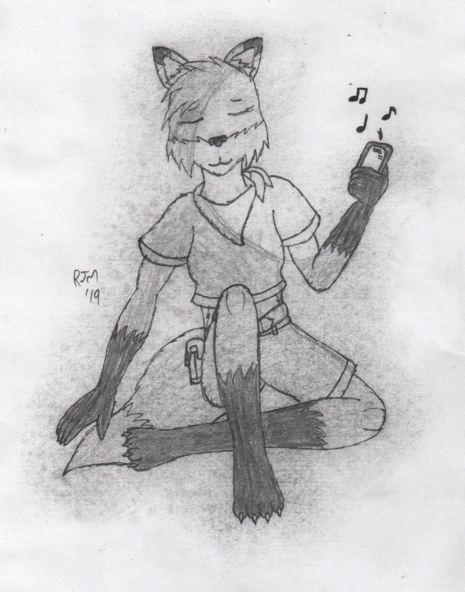 This section's for art starring more than one of my own characters.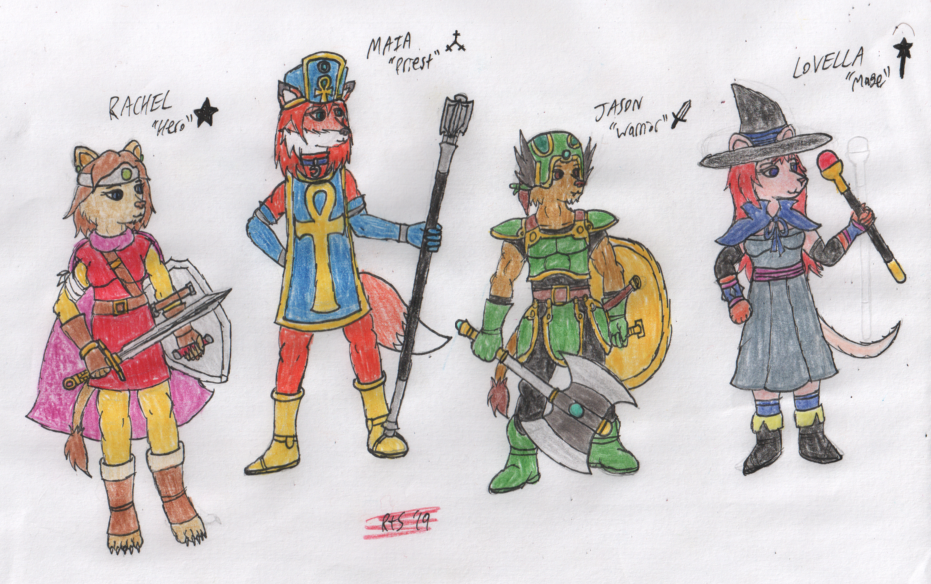 Section for my OCs that don't have enough art to warrant a section, or even fan art!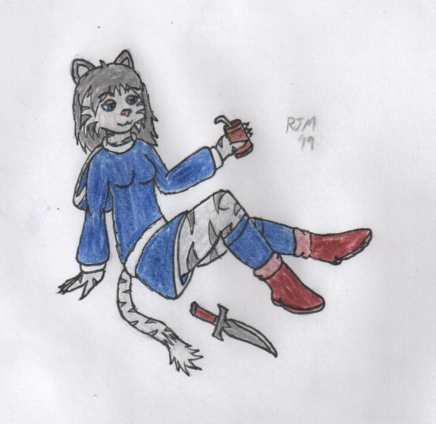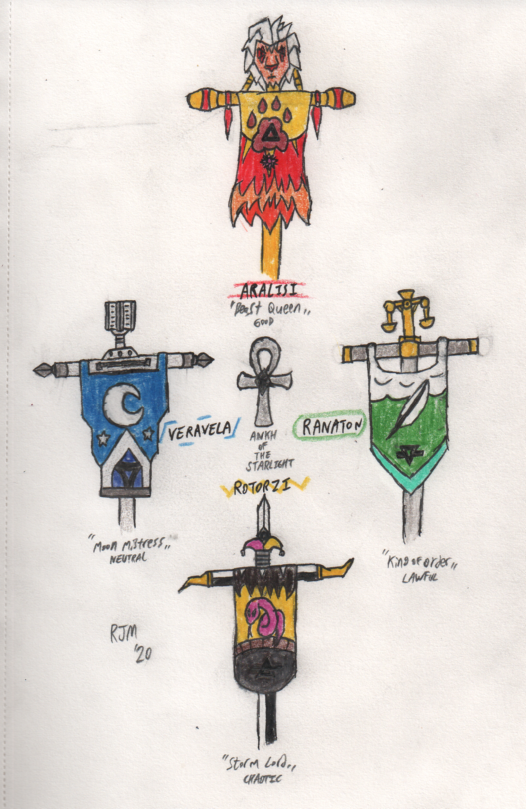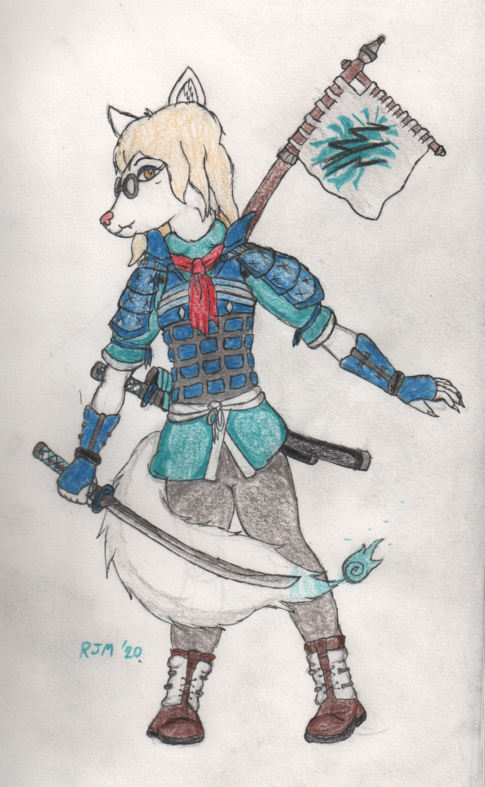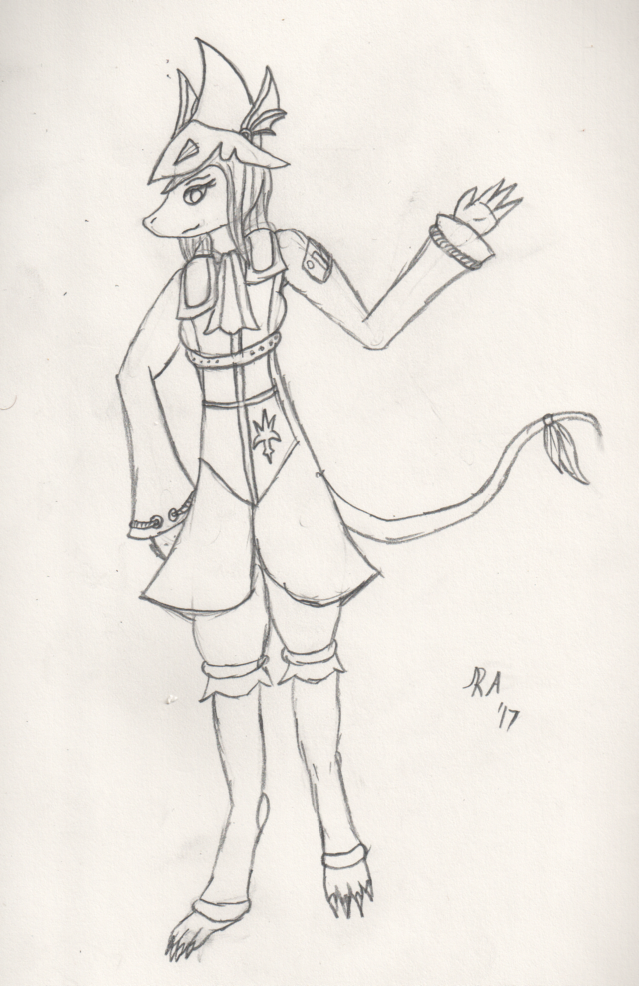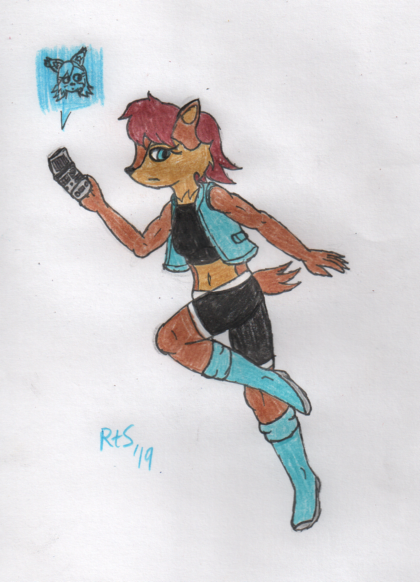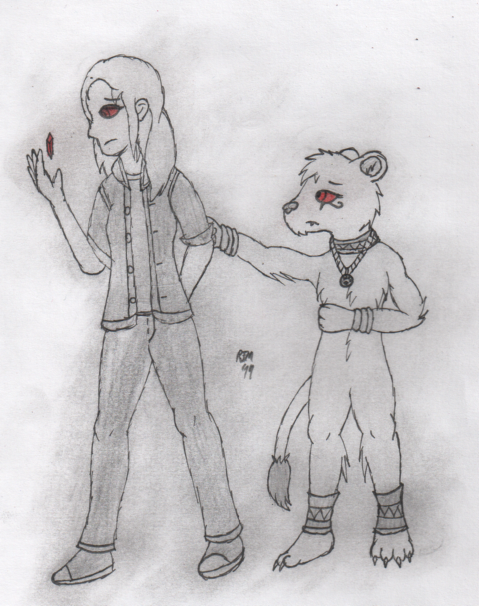 Section for non-character concept art, because I love designing and drawing armor and weapons.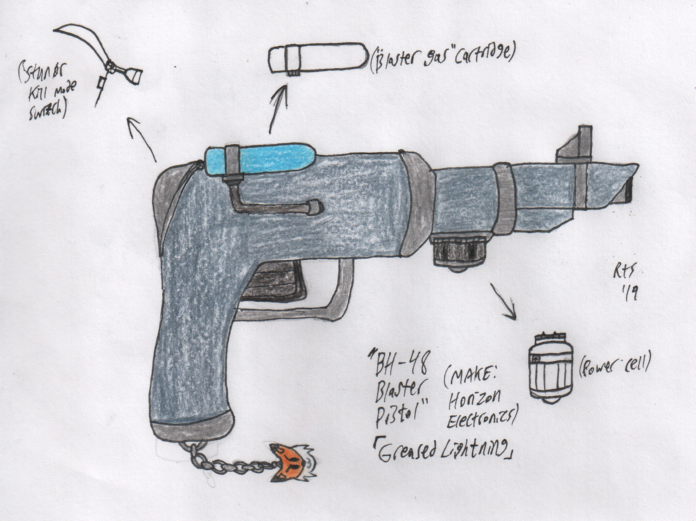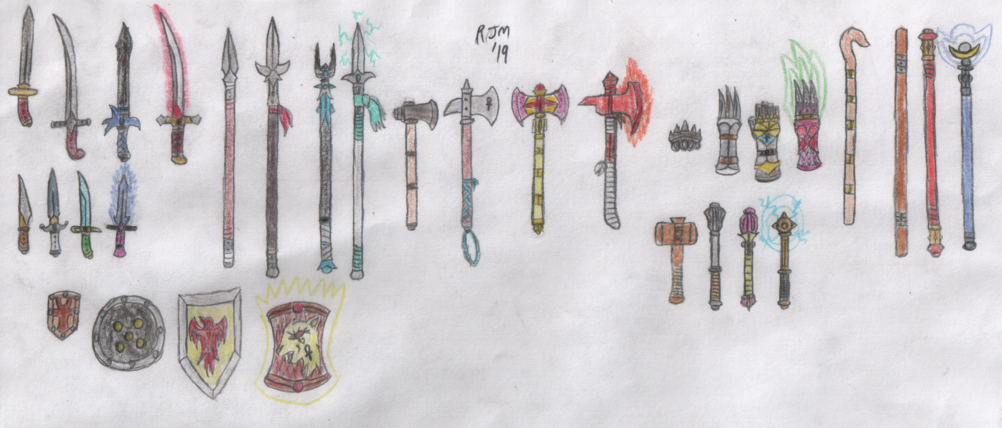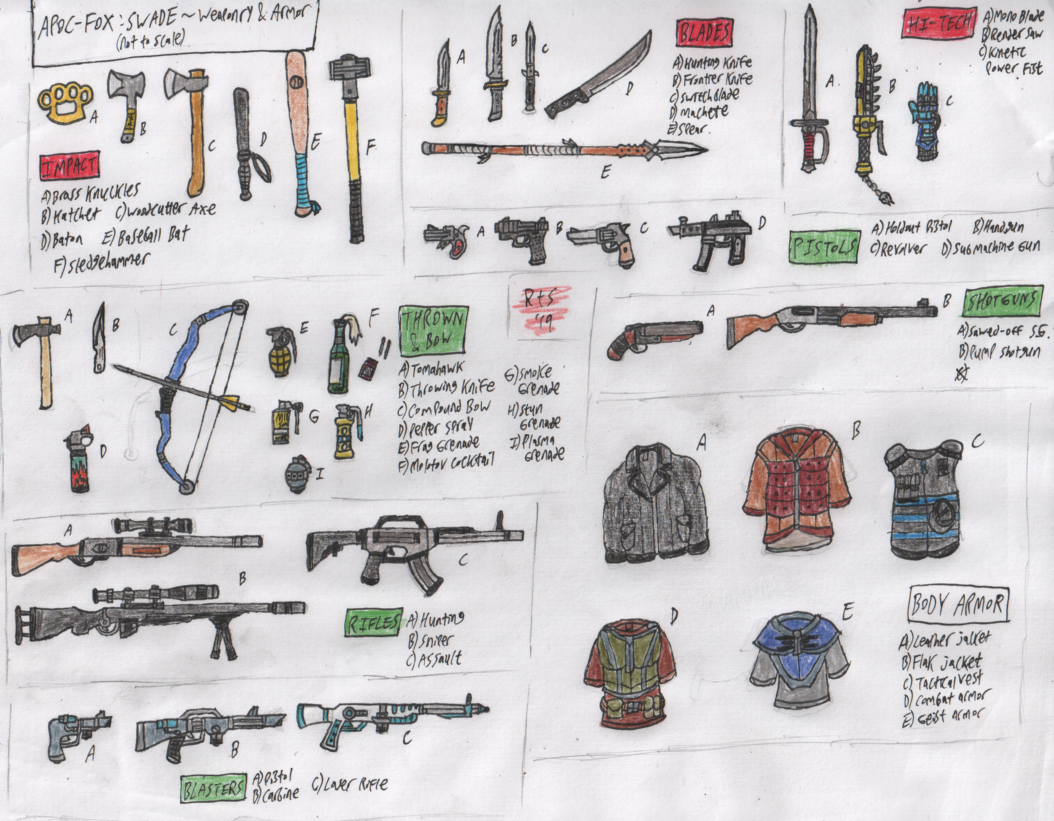 "Calvin and Hobbes: Tygex World", which I drew in art class when I was young. The blue-cloaked tabby cat, Belle, is my first ever OC and began her life here.