I Reap what I Sow
Joined

Jun 7, 2015
Messages

3
Reaction score

0
First Language

Filipino
Primarily Uses
Radiation.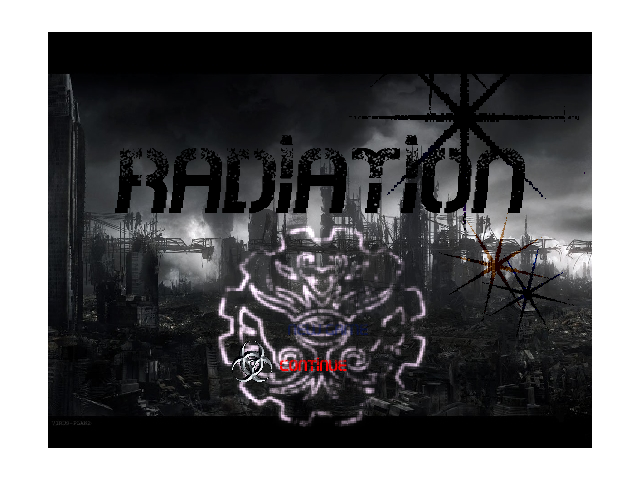 An Action Adventure Rpg!
Synopsis
A young man namd Rick suddenly woke up surrounded by the wreckage ih his house.
Astonished by everything he saw,he stood and he walked to go outside and see
whats going on.And there outside,he saw the city,Destroyed,abandoned and no
life can be found.He saw a dead body holding a mysterious gun which he took.
Alas,when he ventured farther,mysterious monsters came out of nowhere!
Even thought he is scared,he fought the monsters that terrorizes the ruined city
until he passed out.After that,a group of Rescuers came and told him everything
about what happened.
"Different countries suddenly came over a huge misunderstanding.They all
stated a Nuclear War and hundreds of Missiles were launched.When they
all hit,Millions!Billions of lives were gone!The chemical energies that
came out from the nuclear rockets affected its environment and every
living creature turning them into a monster...Monster that kills human survivors..."
Knowing those things,he also found out that he was in a Coma and he had beed sleeping
for 5 months already.Knowing nothing from his memories...They were all erased.Now,
his quest was to defeat all those monsters and make a better place for humans to live.As
well as to find his missing memories.
Characters:
Main:
Rick(Can be renamed)-
A Survivor knowing nothing of his memories.Surprisingly good with guns and swords,
he ventures to find his missing memories and to make a better place for other survivors
Supporting:
Athena-
Leader of the Survivors Rescue team.The most fearsome of the group and specializes
Snipers.Brave and strong,her goal was to save her comrades and to find more survivors.
Harry-
Smartest one in the group.Formulates plan even in the direst situation.Can handle
rifles easily and is very nice.His goal was to learn more about the Monsters like
the professor.
Troy-
Strongest one in the group.Emotionless yet Brave.He is the master of Shotguns and can perform close-combats against monsters.His goal was to never die and never let others
die.
Professor-
The genius behind the special bullets created to destroy the monsters.His goal is to
restore Earth.
Screenshots: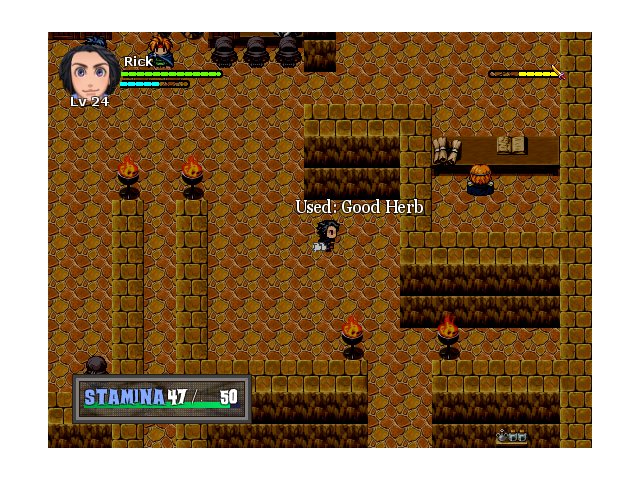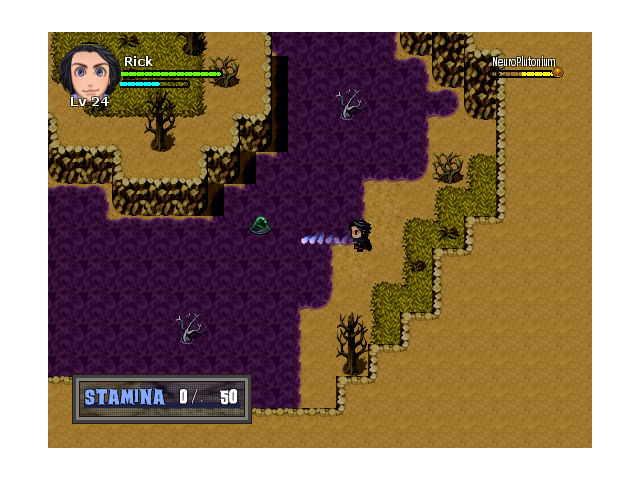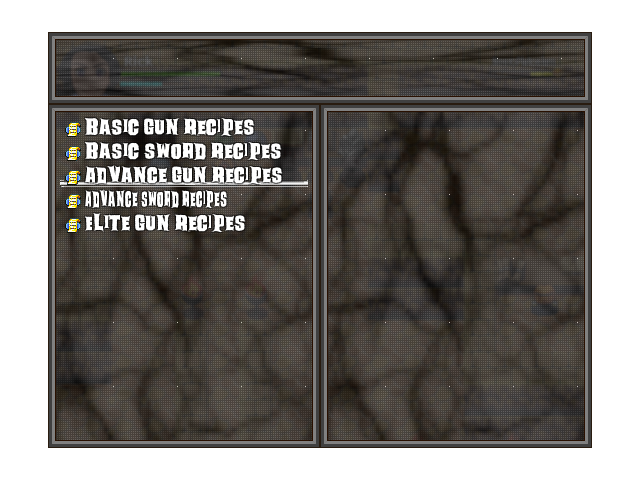 Crafting System!!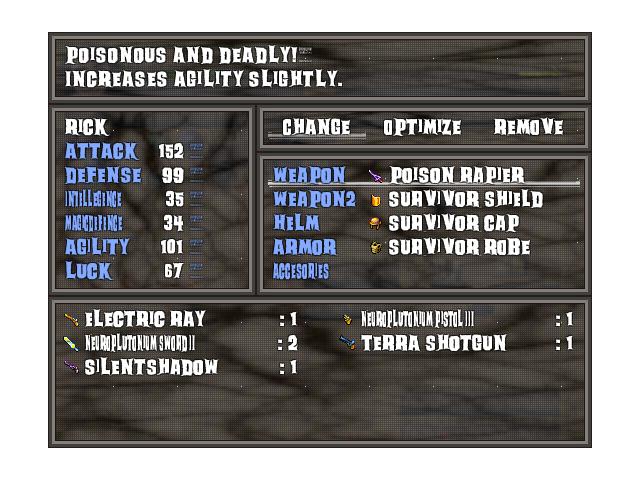 Many Weapons to choose from!!
Scripts Used:
SAS ABS,HUD,Damage Sprites,Heal Player,Multiple Actors by Khas
Quick Item Slot : Xail System
One Player Menu by Tigurus 
Dash Stamina : Yami Engine Symphony
Dash Disable : IXFURU
Class Change by Hime
Dual Weild by Fomar153
MOG Advance Load bar, MOG Animated Title,MOG Scene File by Moghunter.
Mr. Bubbles Crafting System
(Thanks to all of you 
 )
Game Link:
Without RTP: 
http://www.mediafire.com/download/pj92v3ndp7a8adr/Radiation.exe
RTP Link:
http://www.rpgmakerweb.com/download/additional/run-time-packages