Composer for Hire
Joined

Jun 12, 2014
Messages

1,402
Reaction score

739
First Language

English
Primarily Uses

N/A
Attention: The latest version includes a save function, bug fixes and a new walking animation for Ko and is available here: https://www.dropbox.com/s/d97obkdobkz2t79/Ko.exe (press 'S' to access saves. Special thanks to Soulpour777 for the awesome Quick Save Ex script!)
Hi everyone! Sorry I didn't have time to make a progress thread, literally every spare second has been poured into learning VX Ace, drawing the graphics and making the game. I hope you guys enjoy it, the download should be ready tomorrow is now available!
Oh! Ko! is a short comedy adventure game with original graphics and light item-based puzzles created in RPG Maker VX Ace for the 2014 Indie Game Maker Contest.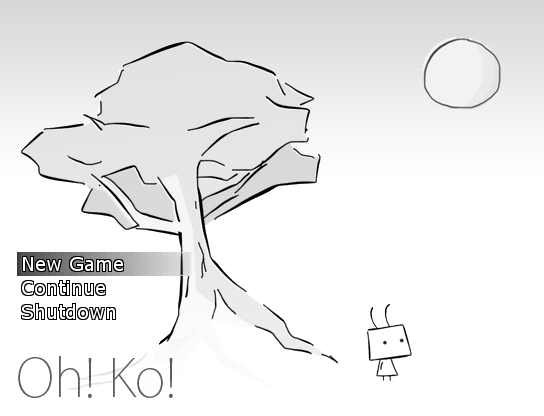 For more info and to play, please take a look at the game page here:
http://contest.rpgmakerweb.com/game/view/id/188#.U66vlLG4_IU
. Let me know what you think!
Last edited by a moderator: