chocobo wrangler
Joined

Feb 28, 2018
Messages

180
Reaction score

54
First Language

English
Primarily Uses

RMMV
ReFraction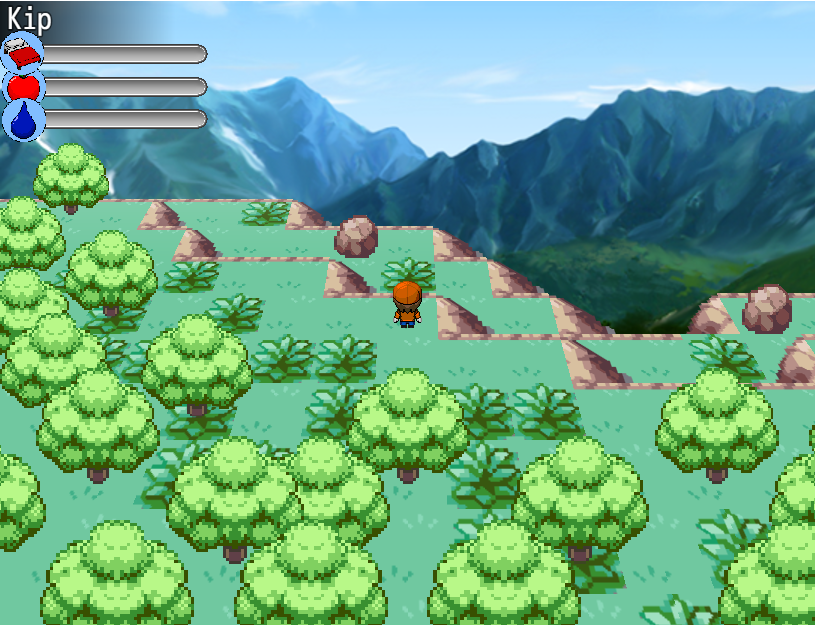 Although the game is still in early development (and has been that way for about a year now) i am working hard on it. Part of the difficulty was that i had decided to switch over to rpg maker mv rather than staying on rpg maker vx ace. However the development track is looking good so i hope that by the end of the summer i will have all of the basics complete.
ReFraction will be a choice based rpg, the player will have quite a bit of choice with how they play; from convincing enemies not to fight to just beating them up. They will be able to choose from just about every enemy wich they wish to have on their team with the game being focused around allies.
you play as matthew, a 12 year old. who doesn't say a word, he's a mute. matt is thrust into an unknown world by an invention of his father. he doesn't know what he is supposed to do but eventually discovers that this place is weirder than it first seems. he will have to help out with the problems that arise in this odd place. he'll face several obstacles along the way, and make allies and enemies as well.
Here are some numbers of things that will be in the game (these numbers may change) there will be 160 normal enemies that the player can pick from and will end up finding just from casual gameplay which involves just wondering about the game and exploring. As well as there being around 70 hidden ones that require a bit of searching and/or story to find. Here is a collections of images i have drawn to represent what most of the creatures look like:
https://drive.google.com/drive/folders/164oy-7MDLX7G9O8VxzIesk61EgbPIoXV?usp=sharing
There will be three endings to the game, which depends on your actions in the game and in the story. I plan on using a quest system in this game a lot, and by a lot i mean that there will be 400 story based missions in a single play through, and 400 optional ones (and yes i do know that this is a very large number, but i have no deadline i have to meet so i can eventually make that many with that if i want to)
I can describe the setting of the game due to it not being something that'll change. The game will be set on a planet with three moons. The planet is around earth's size, due to how space functions where this planet is located items, creatures, and plants wind up on this planet all the time, this allowed the creatures on it to skip a couple steps in evolution so they were able to progress to the point of creating civilizations with many species rather than just one dominate one at a time.
In this part of the universe the rare phenomenon of fragments and shards are decently common. They are small objects that contain an immense amount of energy, causing many odd results of how it affects space and time allowing creatures that have collected them to gain odd abilities.
The specific location of the game takes place in the land of panerth, a location that has several biomes in it due to its location. Allowing for a lot more diversity on the planet. From coasts to mountains, from tundras to warm costs panerth has it.
Here is the battle system i have been working on making. the default one didn't suit what i wanted, so i made my own.
sumrandomdude's hud maker has been really useful in making this game. a lot of the core things i plan on adding into the game wouldn't be possible to make without it.
Here is the base system im working on, it'll revolve around events rather than tilesets, im using galv's pickup events plugin to make it so you can move furniture in it.
bblizzard's mode 7 system is what im using for the maps to be shown like this.im glad i was able to find that there was one for rpg maker mv.
So i plan on getting the complete beta out in a couple months, however i am going to be releasing a few alphas along the way. All of which can be found on the gamejolt page:
https://gamejolt.com/games/ReFraction/254027
(i don't suggest you actually play the download there, it sucks and isn't close to what i have right now, i'll be updating it soon.)
Last edited: